Purim is coming and so it's time to start thinking about hamantaschen! Hamentaschen are triangular-shaped cookies that are traditionally eaten during Purim.
In the Purim story, which is told in the Book of Esther, Haman was the villain who plotted to have all the Jews in the kingdom killed. Queen Esther and Mordechai were able to stop Haman's plan and save the Jews. "Hamantaschen" is a Yiddish word that means "Haman's pockets," though the generally accepted explanation for the triangular shape of these pastries is that Haman wore a three-cornered hat. Jews eat hamantaschen on Purim as part of the celebration of the holiday.
Whether you're a prune, poppy seed, or chocolate fan, there is a hamantaschen variety for everybody. Here is a round-up of some of our favorite hamantaschen recipes.
This recipe for Perfect Hamantaschen from the New York Times gives you a sweet dough flavored with lemon zest and filled with a tangy prune butter.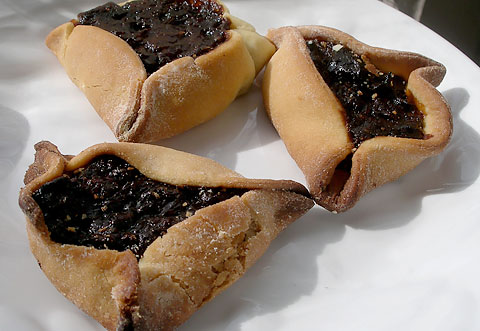 The filling in Jeff Nathan's recipe for
White Chocolate Cherry Hamantaschen
from the Joy of Kosher is an absolutely sinful mixture of chopped cherries, white chocolate chunks and chopped pecans.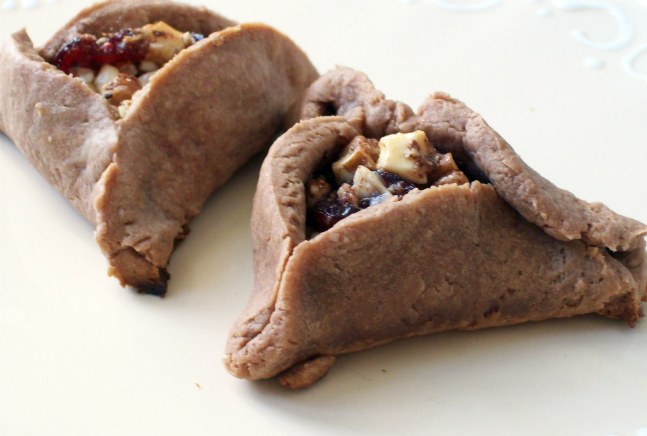 This recipe for
Hamantaschen with Four Fillings
featured in the Huffington Post offers something to satisfy everybody at your Purim bash: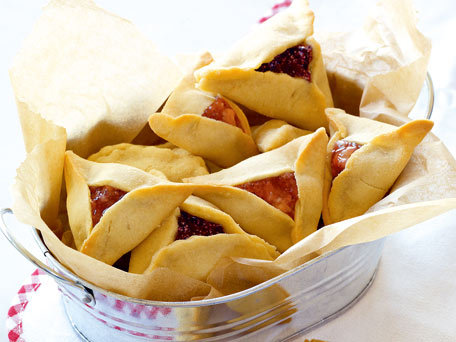 The coconut-chocolate-hazelnut filling sounds especially decadent.
Parve Cinnamon Dulce De Leche Hamantaschen from the Joy of Kosher are made with margarine and non-dairy milk, so you can serve them anytime.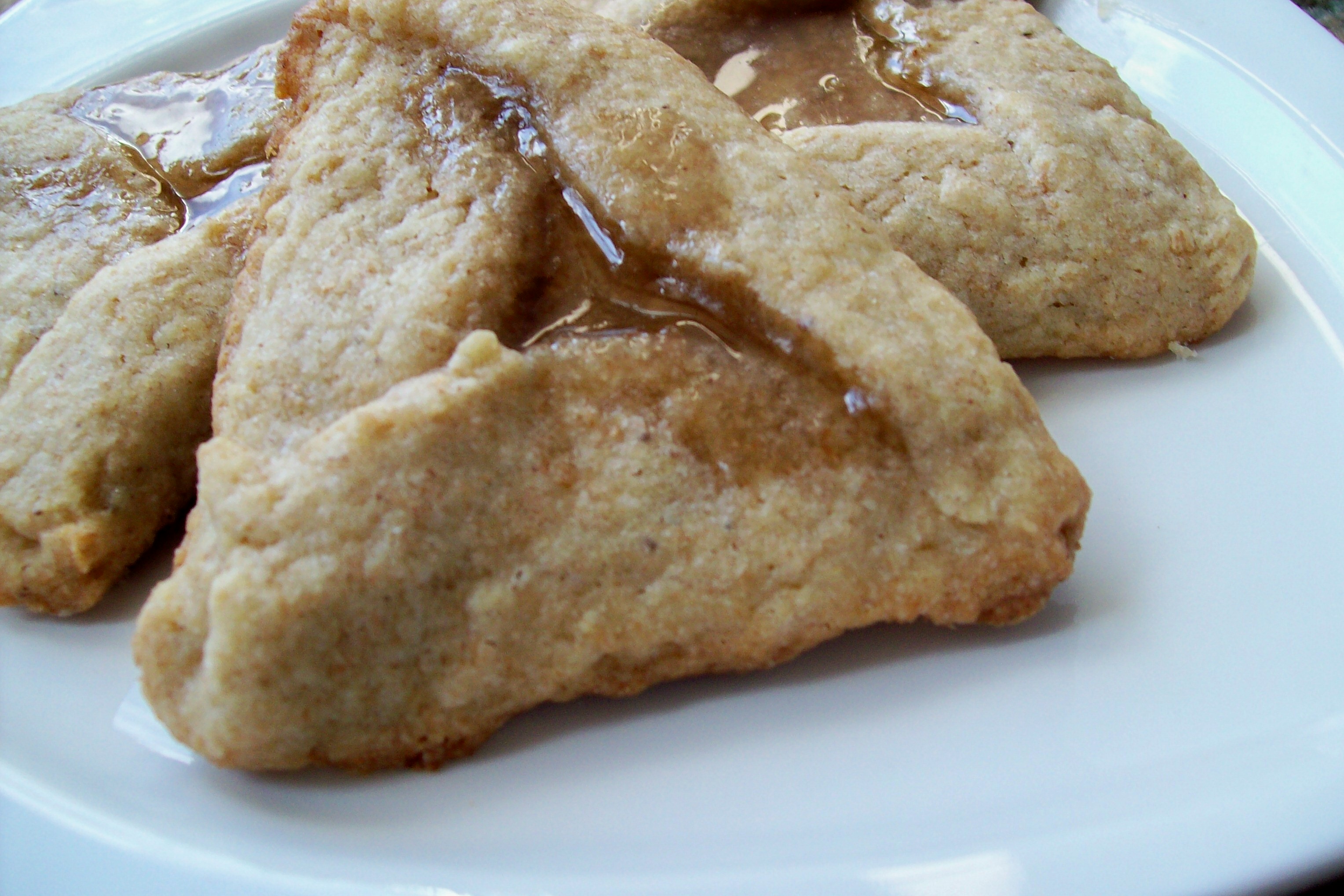 If you're looking for a savory hamantaschen, try these
Savory Caramelized Onion Hamantaschen
from What Jew Wanna Eat. They would be fantastic to serve as appetizers at a Purim Seudah or party.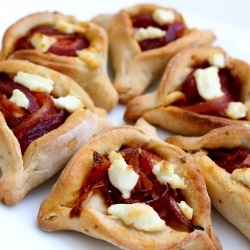 Not only do these Baklava Hamantaschen from Busy in Brooklyn pay homage to the origin of the Purim story (Persia), but they are insanely rich and delicious.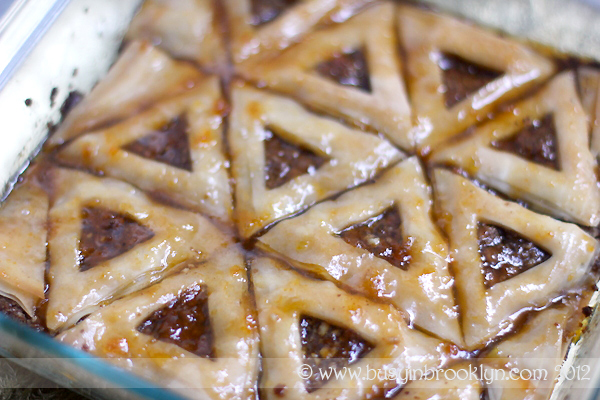 And if you're looking for a more typical dessert, combine two faves – these
Sugar Cookie Hamantaschen With Brownie Filling
from Can't Stop Baking are sure to satisfy the pickiest dessert-eaters.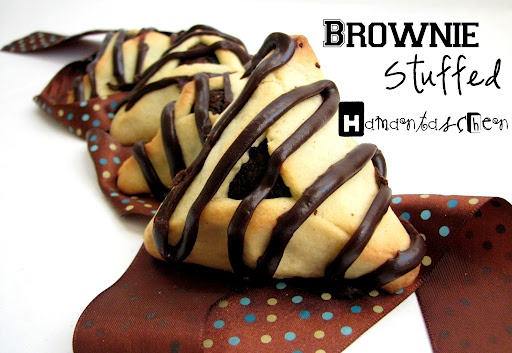 For more ideas, see our Pinterest Board for
Purim Recipes
.