If you are looking for Rosh Hashanah centerpiece ideas, look no further than apples, one of the symbolic fruits of the holiday. There are a lot of easy and attractive ways you can decorate your dining table with apples.
Display a grouping of these Apple Votive Holders on a platter or tray in the center of your table, or place a few around a vase of flowers: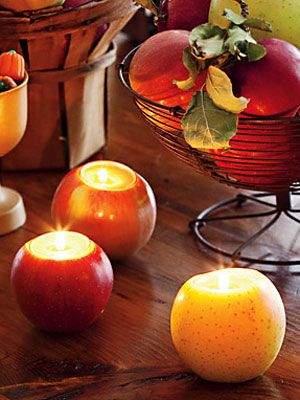 Simply place a votive on top of an apple, gently score around it with an Xact-o or other sharp knife, then scoop out the apple to the desired level and pop in the votive. You can also float a few of these apple votives in a large glass vase or hurricane partially filled with water.
Or simplify things further and just float several bright and shiny apples in water like these featured on Brit and Co: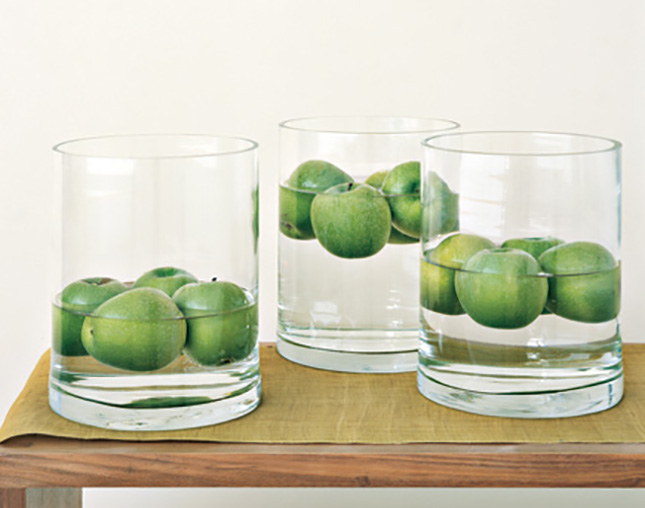 Pop a few hydrangeas on top and wrap the hurricanes with twine like these vases from Three Mango Seeds: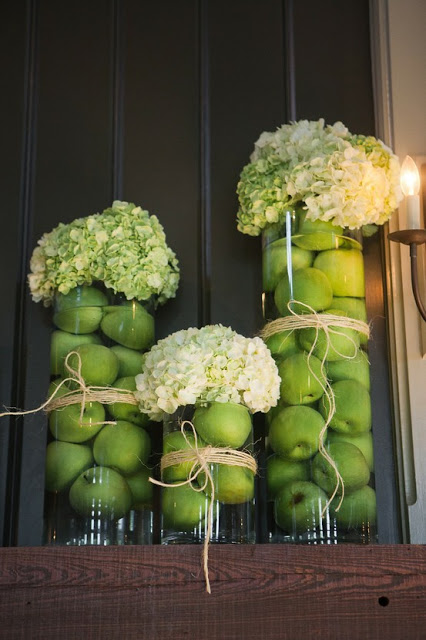 And look how beautiful these apples look piled in a glass compote with leaves tucked in between them, as seen on French Essence: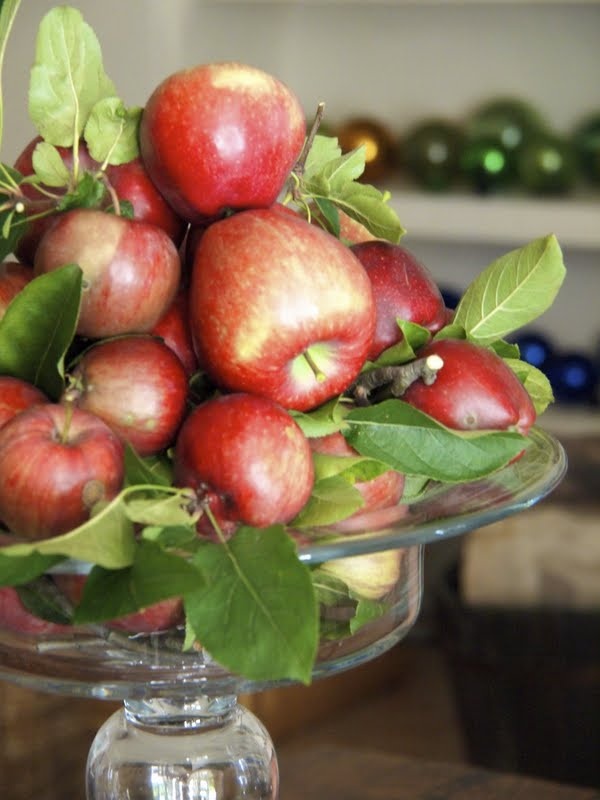 And sometimes the most simple idea is striking, like this display of apples on a plank featured on Petit Gateau: