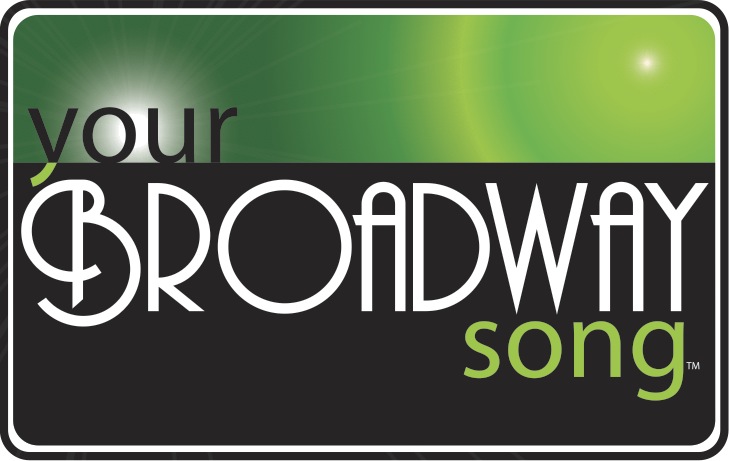 If you are throwing a Broadway, Hollywood or New York-themed event, or the guest of honor loves the theater, check out Your Broadway Song!
Your Broadway Song creates an original Broadway-style song all about the honored bar or bat mitzvah. The songs are written by professional composers and lyricists in New York who have worked with Tony-winning writers and performers. You receive the sheet music for the song and then they bring in Broadway singers to perform the song at the party! Your Broadway Song is not just for theater-themed parties, it's for those throwing a luxury bar or bat mitzvah who want to create a memorable, one-of-a-kind moment.
The company was founded in 2013 by Nicky Phillips, a professional composer, lyricist and performer who lives and works in New York City. Your Broadway Song creates songs for parties in the Tri-State area, California and Toronto, and depending on the package selected they can write a song for a party anywhere in the world.

We asked Ms. Phillips some questions about Your Broadway Song and how they work:
What is the process for creating a song for a client?
We have a detailed interview process. If the clients are in New York, we will go to their home and ask them all about their son or daughter. If our clients aren't in the New York area, we have their interview via Skype. We work with clients all across the country. During the interview we find out about their hobbies, their likes, their dreams, their family, their friends and more. We find out what makes them unique. The songs that we create are completely original with custom music and lyrics, so it's important to us to really have an understanding of who the person is that we are writing about. Then our writers get to work. We always keep the client up to date with our creative process. Once we have a good chunk of the song we send them a preliminary mp3 with the music and lyrics and once that is approved we continue to put the finishing touches on it. The final version, a demo created by the writers, is then sent to the client for approval.
How long does it take you to create each individual song?
We like to have around a month to work on the song. This allows us time to meet with the family, compile all the info, write the song and then send it back to the family for approval. That being said, we have definitely done rush jobs where songs have been written in a week or two.
What are the different types of packages that you offer?
We have three different packages that we offer. The first package is called "The Off-Broadway Package". This package includes the writing of the original song, but does not include a singer to perform the song at your event. This package is very popular for clients who have people that they know in mind to sing the song. A recent client in California chose this package and had her daughter's musical theatre friends perform the song.
The second package is "The Broadway Package". This is where we bring in a professional Broadway singer/accompanist to perform the original song. This is a popular choice for clients who want to bring more of a splash of Broadway to their event.
Our biggest package is called, "The Tony Package," and it involves not only writing an original song about the Bar Bat Mitzvah child, but bringing in a big name to perform the song at the event. We work with the client to come up with the perfect star. Usually, it's finding a name that their child would be blown away to see. Our most recent Tony Package was a Bar Mitzvah in New York where we brought in a big star who is actually known for her work in Movies and Television (we wish we could tell you who it was!).
Do you create songs for events besides bar and bat mitzvahs?
Yes! We create songs for birthdays, weddings, anniversaries, corporate events and more!
Do you provide the guest of honor with a recording of the original song to keep?
The customer always receives a demo of the song created by the writers. One of the additional features that we have is to have the song professionally recorded by a Broadway singer. The recording packages can be anything from a simple piano track all the way to a Big Broadway Orchestra accompaniment.
Interested in hearing a Your Broadway Song?
The following audio clip is from a song written for a theatre-themed bat mitzvah in California. The song is titled "The Gift of Gabby".
Click here to listen.
Your Broadway Song is a gift for the theater or music lover that he or she will never forget!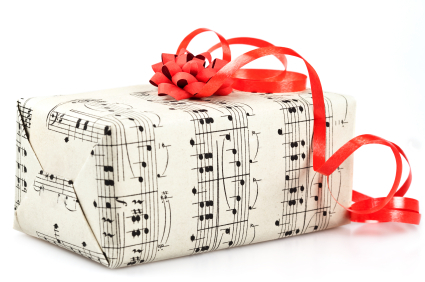 For more Broadway and red carpet-worthy ideas see Be the Star of Your Broadway-Themed Mitzvah Party!