Add the finishing touch to your bar or bat mitzvah invitations with personalized stamps. You probably spent hours poring over different invitations' shapes, colors and wording, so make sure you tie everything together with coordinating postage. Companies such as Zazzle, PictureItPostage and Stamps.com all offer custom postage. The possibilities are endless!
All three companies offer postage in several different denominations, to accomodate different invitations' shapes and weights. Make sure to fully assemble an invitation with all inserts, rsvp cards, direction cards and response envelopes and bring it to the post office – or even two different post offices! – to have it weighed before ordering your stamps, as it can be a costly mistake as well as a huge headache to order incorrect postage.
Zazzle offers stamps in three different sizes as well as horizontal and vertical shapes.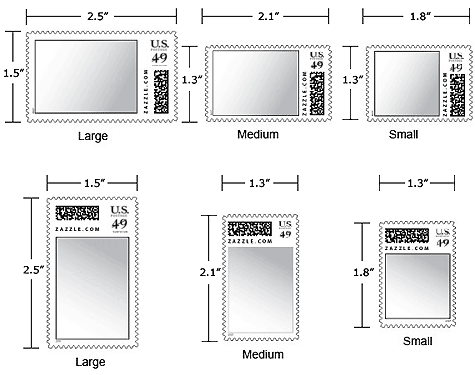 Zazzle has tons of templates for stamps in different colors and designs, as well as stamps for different party themes. The templates are easy to use, as you can just insert your own name, date or initials to personalize them.
Here are a few examples of stamps for different party themes, such as a New York City stamp: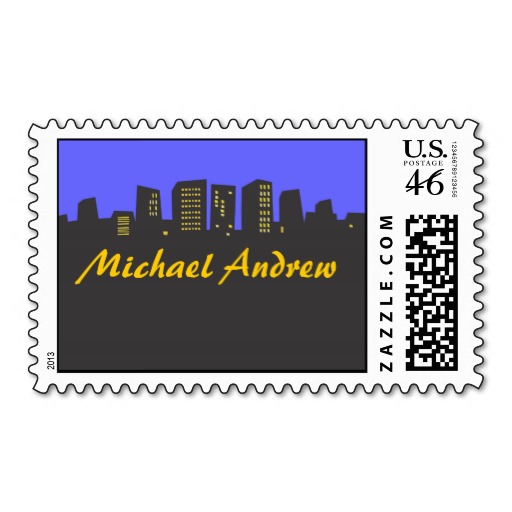 a sports stamp: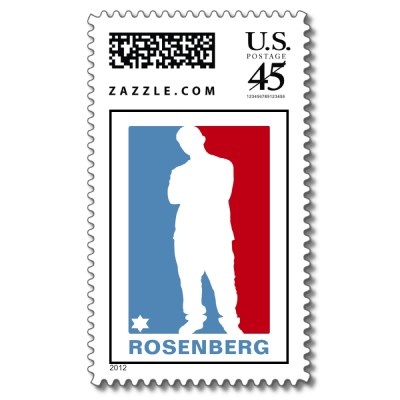 a stamp that would be perfect for a Hollywood or Broadway-themed event: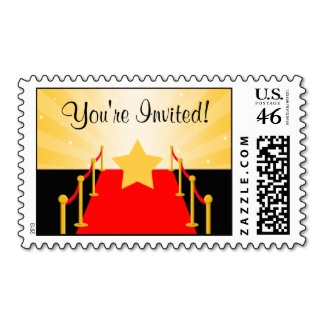 and a lacrosse-themed stamp: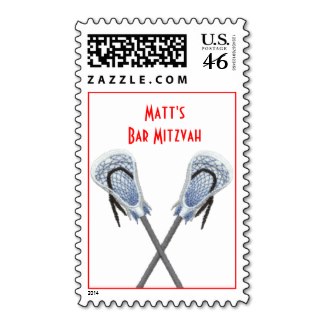 Besides these and other ready-made postage options that you can personalize with your information, you can also upload your own custom artwork to Zazzle.
You can also upload a favorite picture or custom logo or design using PictureItPostage or Stamps.com to create personalized stamps.
Horizontal PictureItPostage Stamps are 2 1/4″ x 1 7/16″ and vertical PictureItPostage stamps are 1 7/16″ x 2 1/4″. Both come printed on 8 1/2 x 11 sheets, with 2 sets of 10 stamps.
Each individual PhotoStamps postage label from Stamps.com measures 1.9 inches in width and 1.4 inches in height, and the maximum image area is 1.2 inches wide by 1.25 inches high. The framed image area is 1.1 inches square.
Expect to pay more for custom stamps; it can be almost double the cost of regular postage. While personalized stamps are a great way to finish off your invitations, if custom postage is not in your budget there are other options to coordinate your stamps with your invitations. Check out USPS.com for available stamps you can order online or purchase at your local post office. You may be able to find one that complements your invitation or ties into the theme or colors of your event.
Here are some fun stamps we found on USPS.com that would look great on invitations or rsvp cards.
Vintage circus poster stamps are fabulous for a carnival or circus-themed event: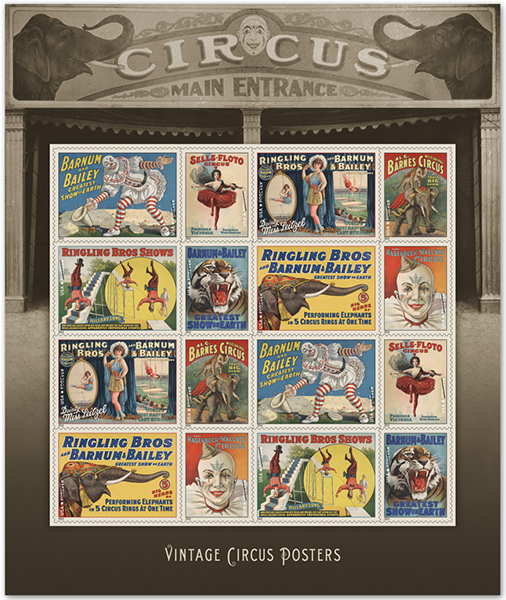 Baseball All-Stars Stamps would be perfect for a baseball or sports-themed bar mitzvah: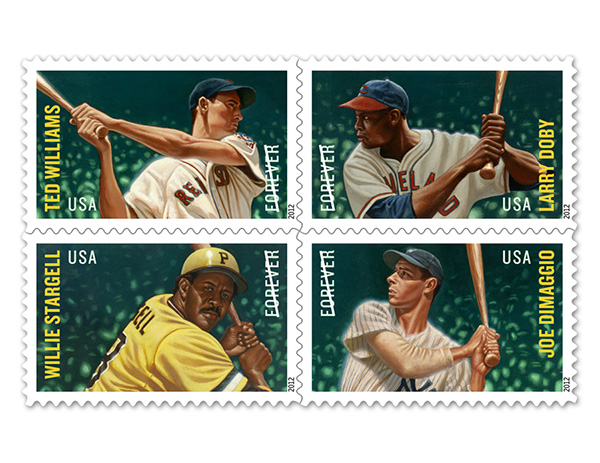 Muscle car stamps are cool for any bar mitzvah party: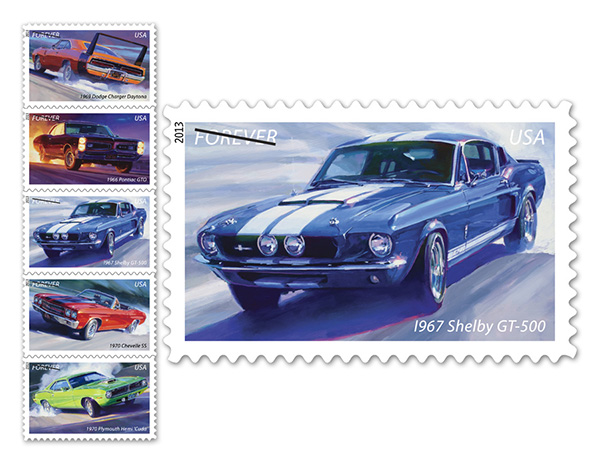 And these "Celebrate!" stamps are great on invitations or use them just on response envelopes and still save some money.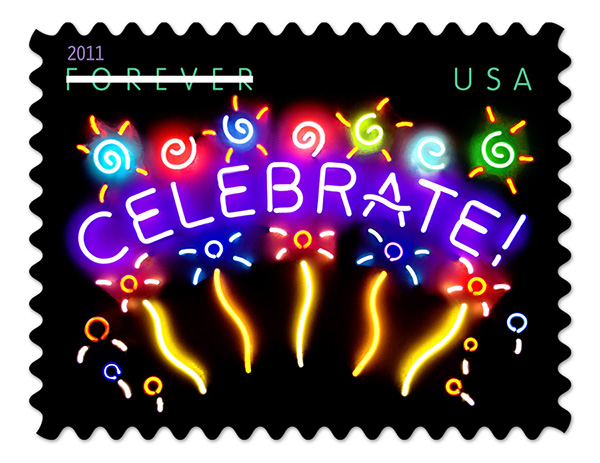 Same with the "Sealed With Love" stamps: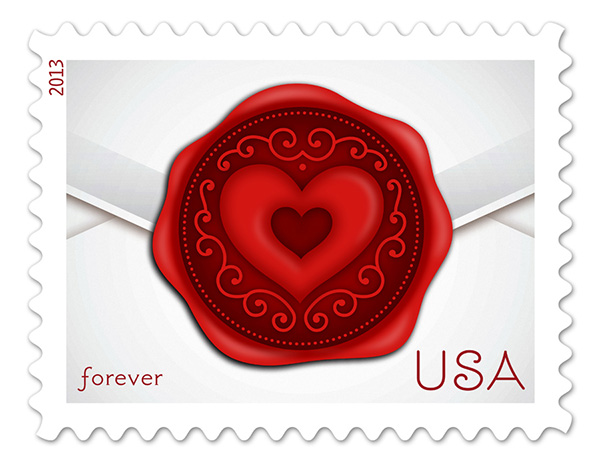 They would look beautiful on any bat mitzvah invitation or rvsp card that incorporates the color red. There are also flower stamps in a variety of colors.
Any of these choices will put that special finishing touch on your invitations.