Broadway is such a great theme for bar and bat mitzvahs and there are so many ways to incorporate it into your party. From glam touches on your invitations to fabulous decor and centerpiece ideas, you can set the stage for an amazing event.
This Broadway-themed bat mitzvah logo created by Party Favorites makes a great save-the-date card: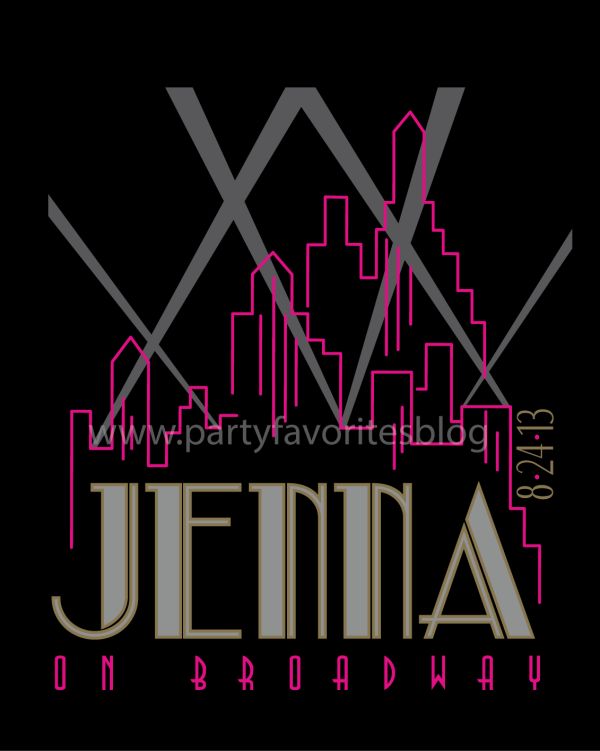 Broadway-themed invitations can look like tickets, such as these available at Bar Mitzvah Cards: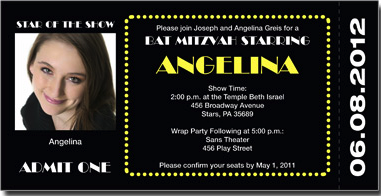 These fabulous playbill-style invitations are available on Etsy: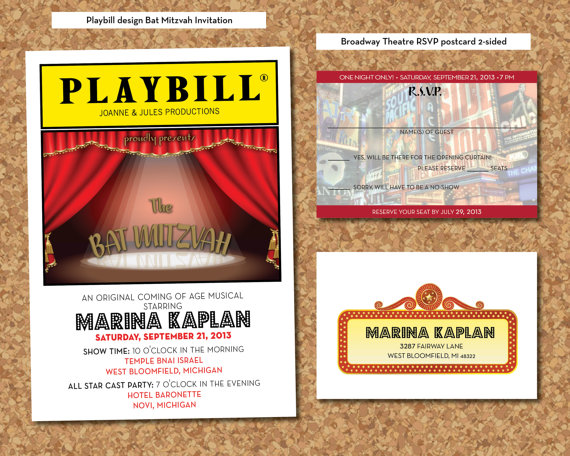 The RSVP postcard with the theatre marquees is really cool.
Put a glam touch on more formal invitations with graphics or wording, like these available on Zazzle: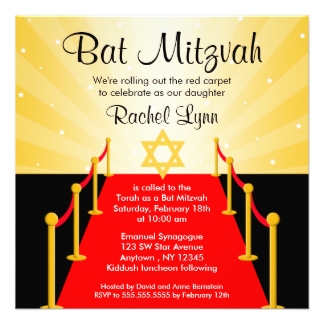 Don't forget custom stamps like these from Zazzle to coordinate with your invitations: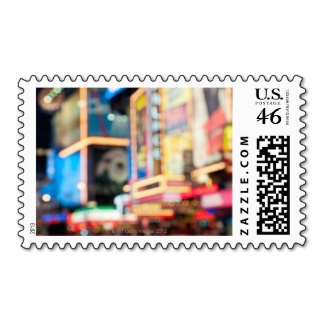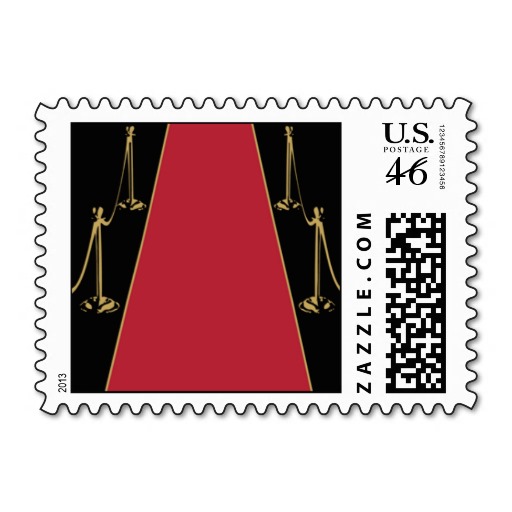 Offer your guests red or gold yarmulkes for your service, and glitz them up with gold writing.
Lay out a red carpet with stanchions for your guests to make an entrance: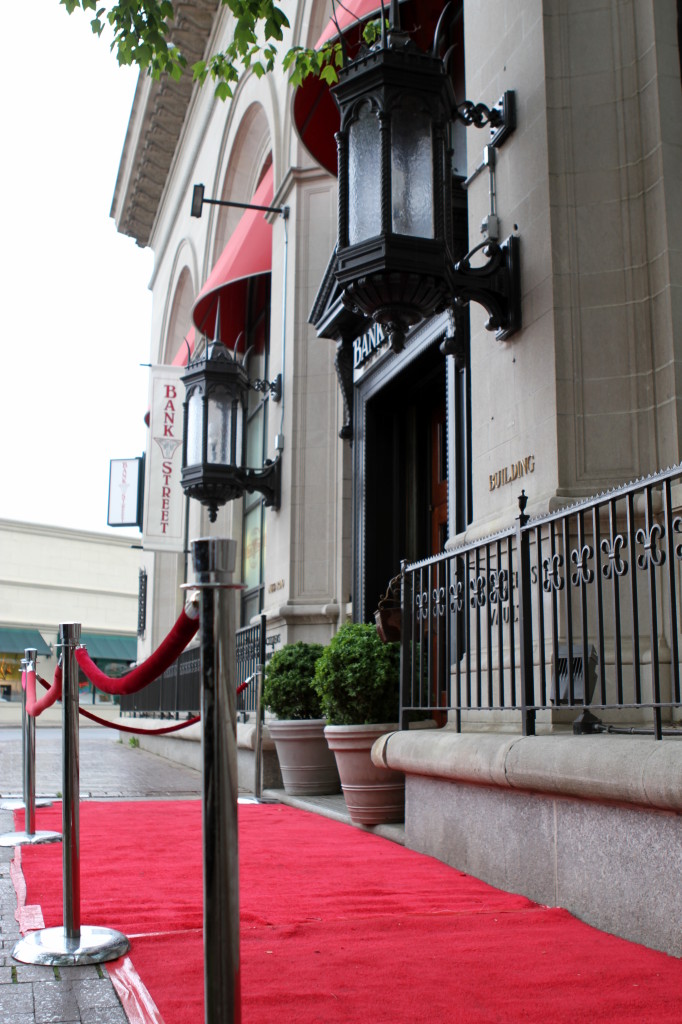 Have your party motivators or friends act as "paparazzi" and take pictures of your guests as they enter your party!
Hire a pianist to play favorite show tunes during the cocktail hour to set the tone for your event.
Check out these playbill escort cards by Whimzey Events: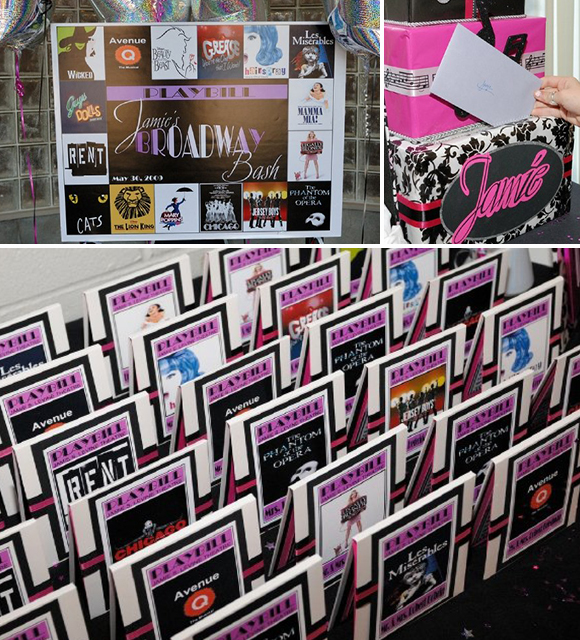 And this escort card table designed by Parties by Debi is set up as a "Will Call" area: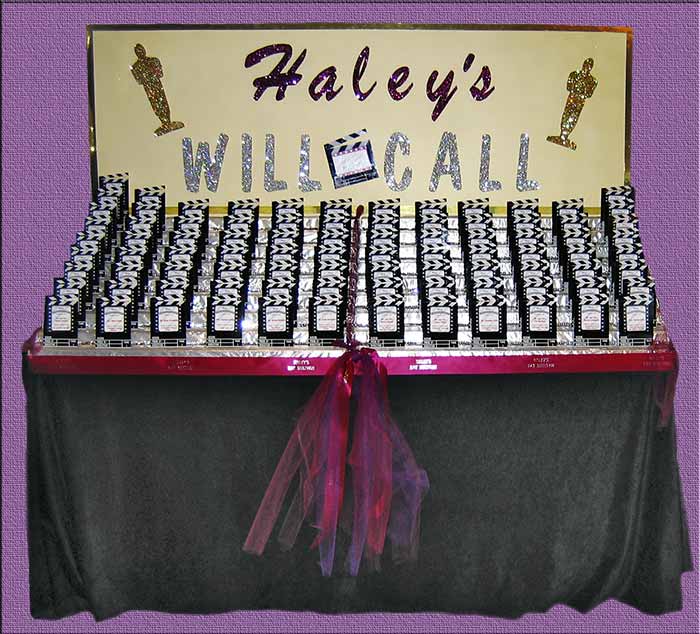 These playbill escort and table cards were designed by Jacolyn Murphy. Instead of numbers, the tables were named after different shows: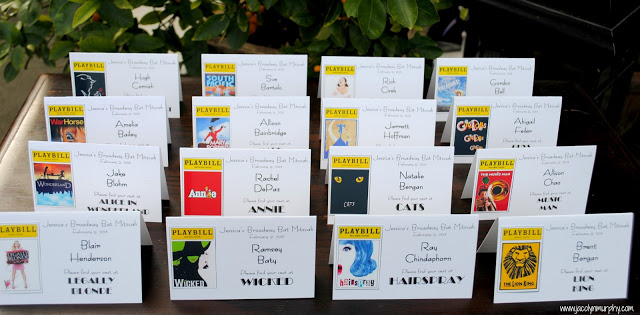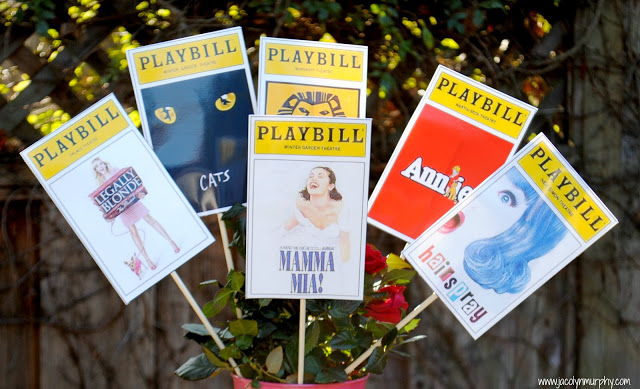 This mitzvah party designed by SRO Events also used show titles instead of table numbers: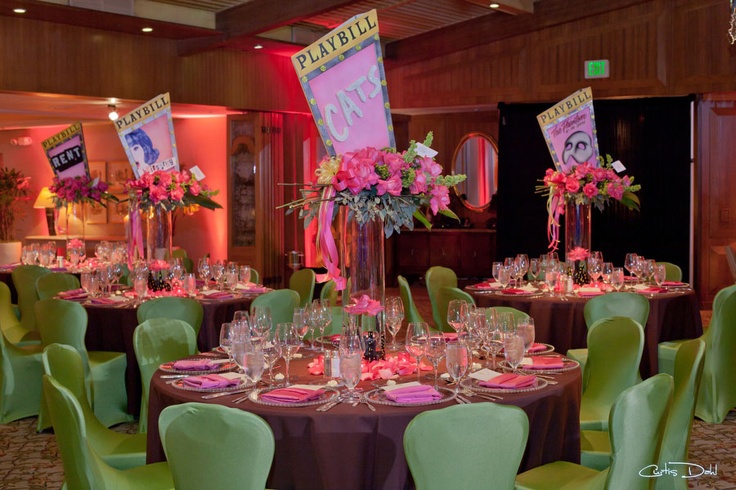 The dramatic decor at this Broadway-themed Bat Mitzvah by Caplan Miller Events featured chandeliers, red roses and large posters of Broadway productions: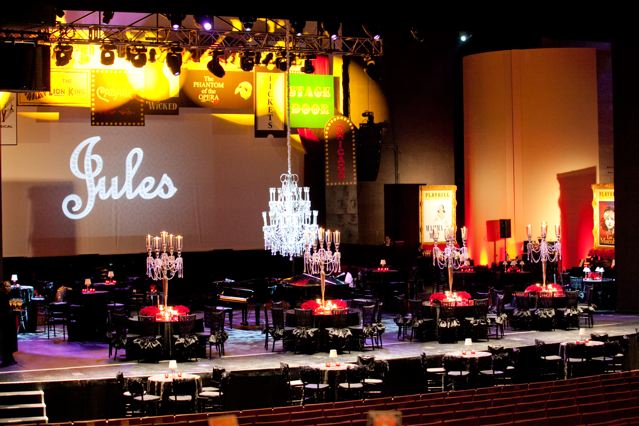 And check out this amazing Bat Mitzvah decor featured on The Daily Party Dish: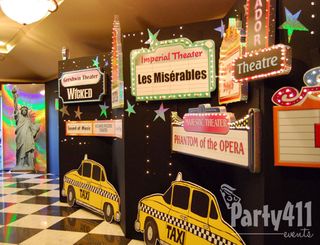 If it's in your budget, hire singers or dancers to perform some numbers from your favorite shows, like at this party featured on Event Solutions: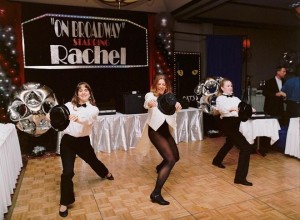 For a totally unique experience, Your Broadway Song will create a custom Broadway-style song about the guest of honor and even arrange for Broadway singers to perform at your event!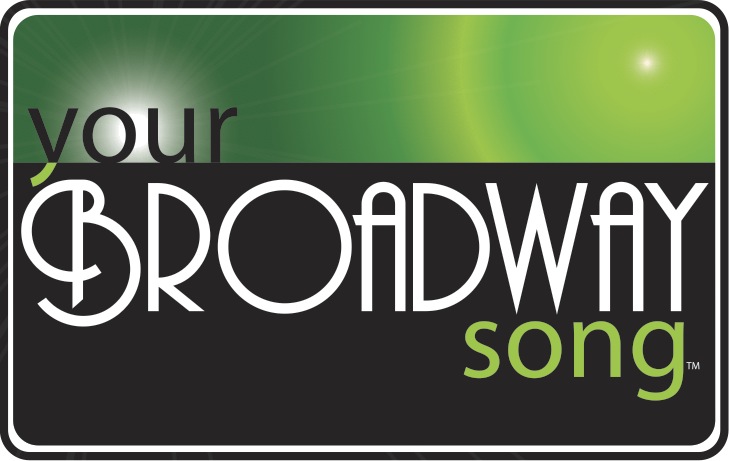 Provide a photo booth with a Broadway or theater background for your guests' enjoyment like this one from Rock the House: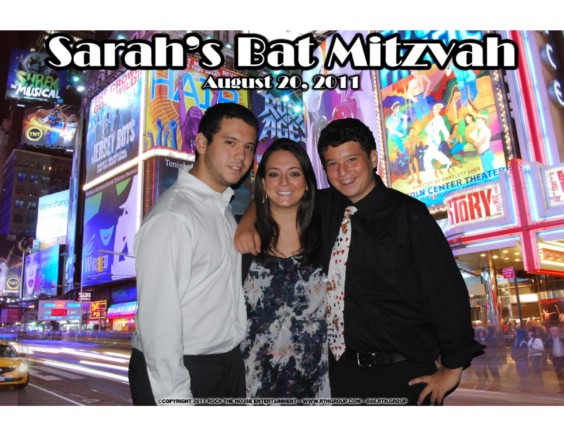 Check out this amazing Broadway-themed candle lighting display from Awesome Events: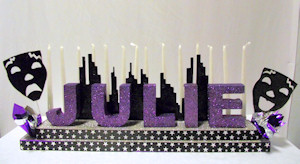 And this one from Parties by Debi: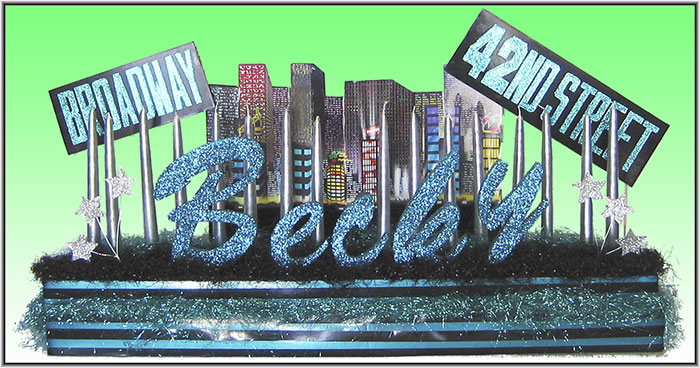 Set up a popcorn bar or concession stand with candy bars like at a real show:
And don't forget dessert! The Pink Cake Box created this fabulous Broadway-themed cake: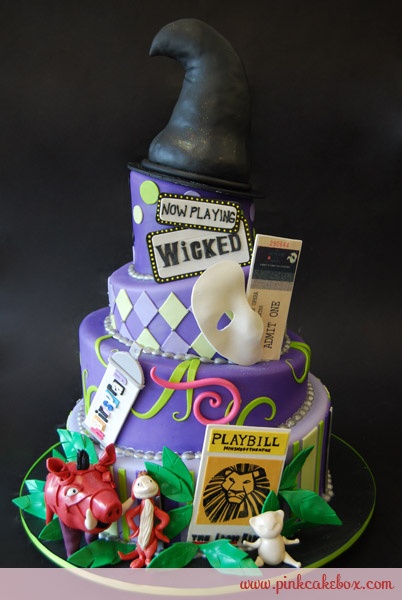 And this gorgeous cake is from Cake Central: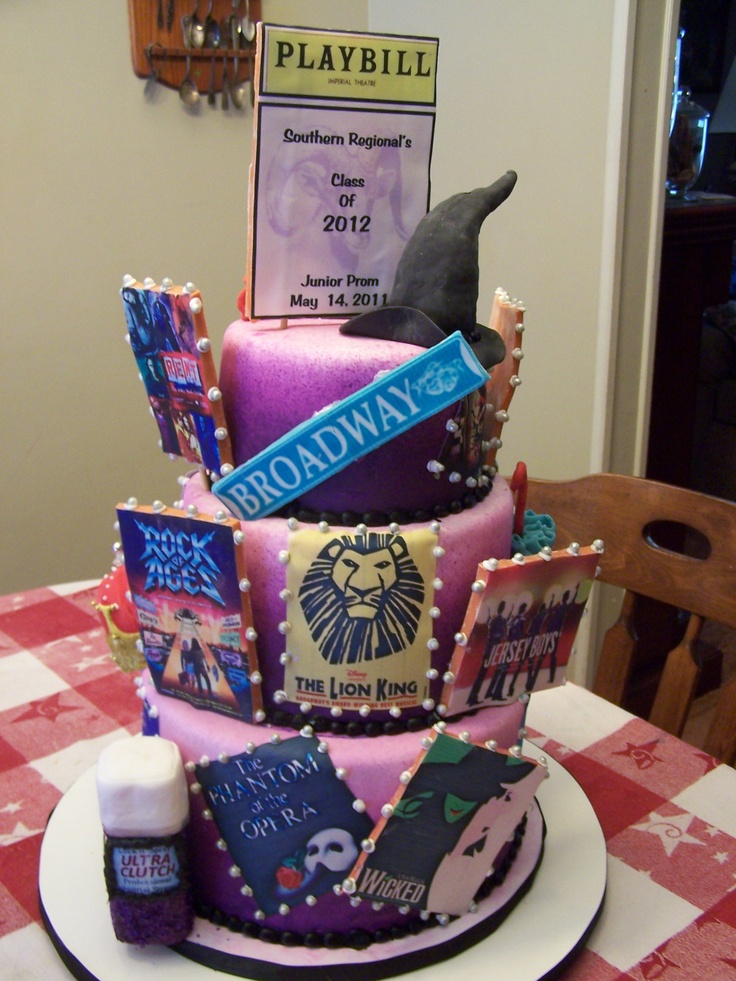 Wow your guests with a red, black and white candy buffet: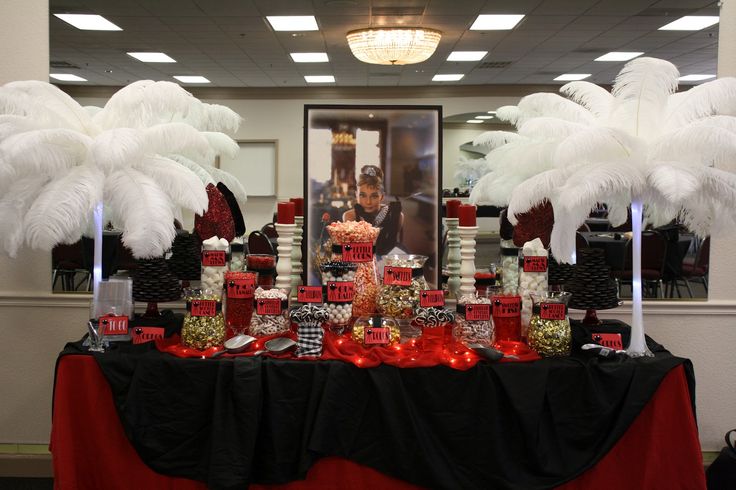 For instructions to create your own candy display like the one above, and links to all of the products you will need, see Step By Step: Create Your Own New York City or Broadway-Themed Candy Buffet.
Use a show poster as a sign-in board, like this one featured on Mazel Moments: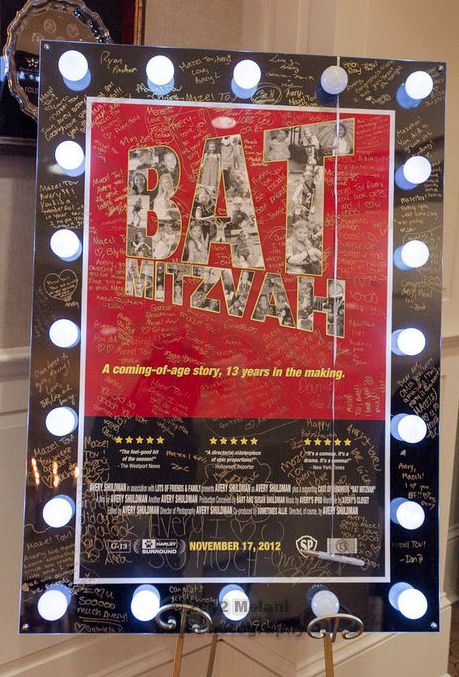 Or use a real door as a sign-in "stage door," seen on Party Favorites: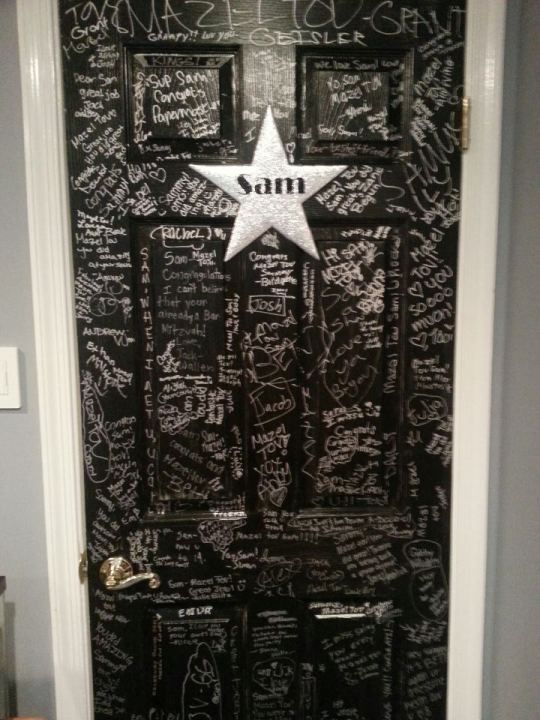 You can take it home and use it after the party!
For favors, these personalized grippy socks from Cool Party Favors are perfect for a Broadway bash: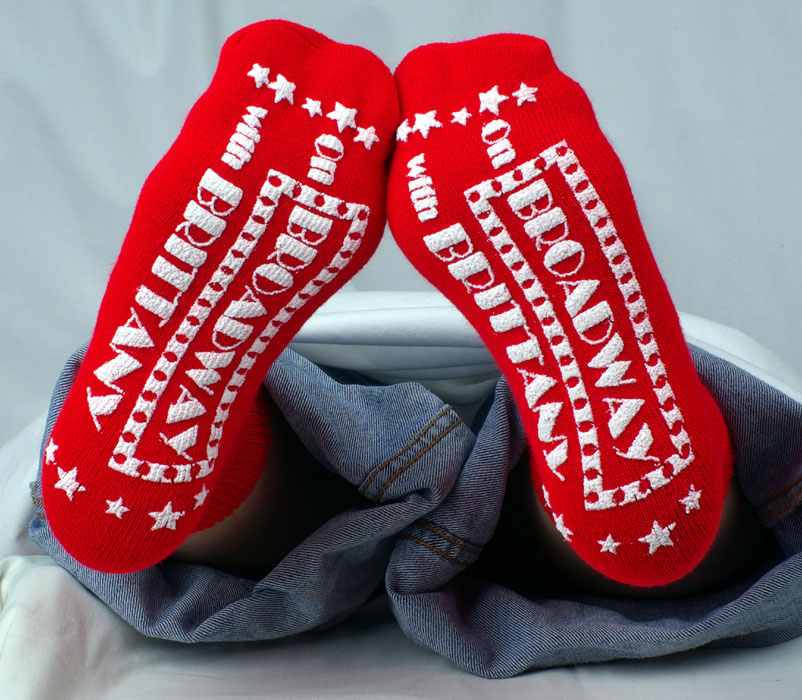 Cool Party Favors features lots of other great Broadway-themed favors, such as personalized mint tins, lollipops, picture frames and fabulous mugs with floating top hats and theater masks: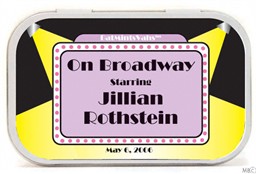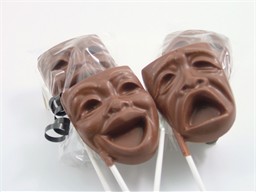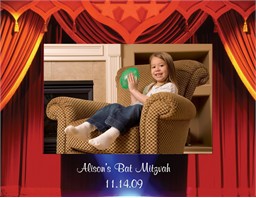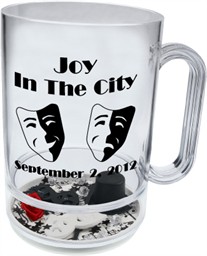 Present your favors in these great Broadway-themed gift bags, available on Etsy: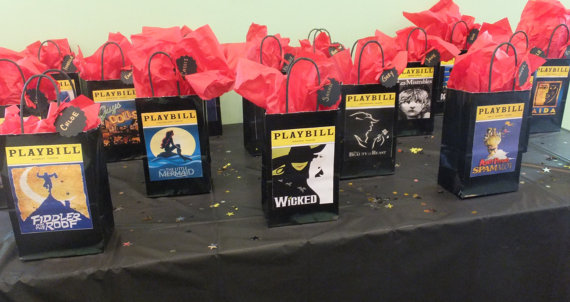 Or these masquerade bags from Stumps: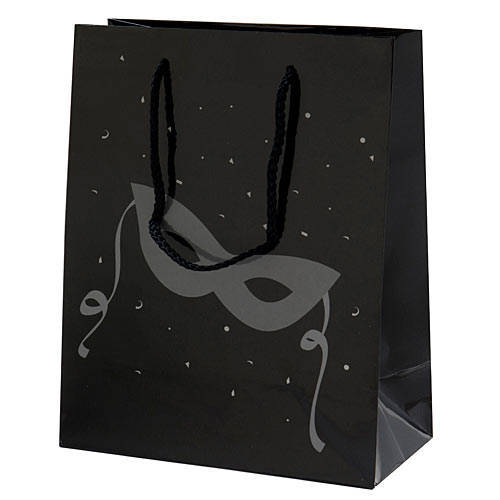 And send your guests home with individually wrapped cookies like these from Etsy: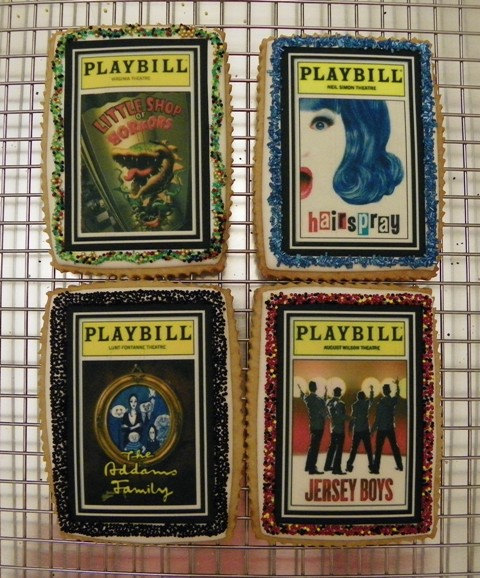 For more Broadway-themed favor ideas, see New York Theme Favor Ideas for Your Bar or Bat Mitzvah or Wedding.
Let the show go on!
For more ideas visit our Pinterest Board for Broadway Theme Bar and Bat Mitzvah Ideas.