There are so many cool ideas for sports-themed Bar Mitzvahs that it is hard to know where to begin. The first step for planning your theme is determining if you want to limit yourself to one particular sport or do a general "sports" themed party. Once you decide that, you can incorporate your sport or sports into several different elements of your party.
Sports-themed invitations can look like tickets, such as these available at Sports Themed Weddings:

Put a sports touch on more formal invitations with a picture or wording, like these available on Etsy.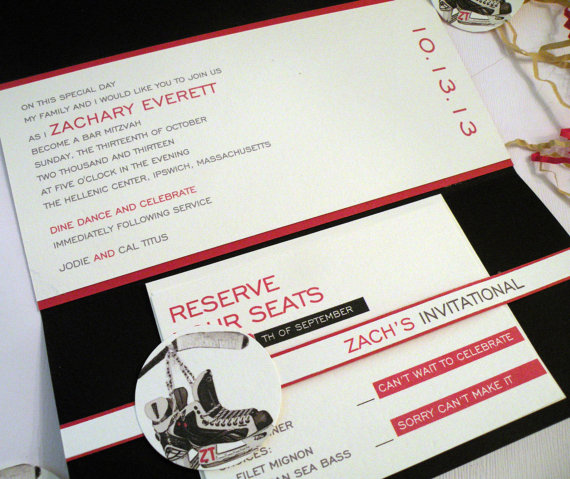 Or just use a plain invitation but in your favorite team's colors.
Don't forget custom stamps, like these from Zazzle, that coordinate with your theme and colors: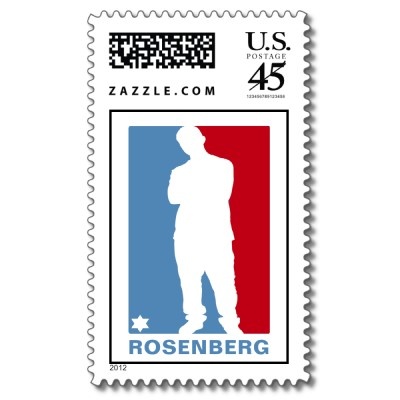 You can offer guests at your service sports-themed yarmulkes. These can be ordered from Yarmulkes.com.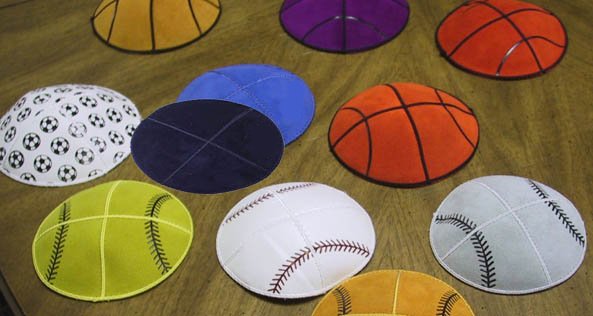 For place cards at your party use "tickets" to a sporting event, with the date and location printed on them. These are available on Parties by Debi.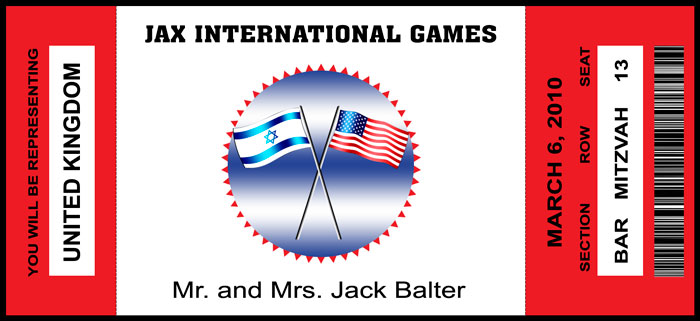 These can be found on Etsy: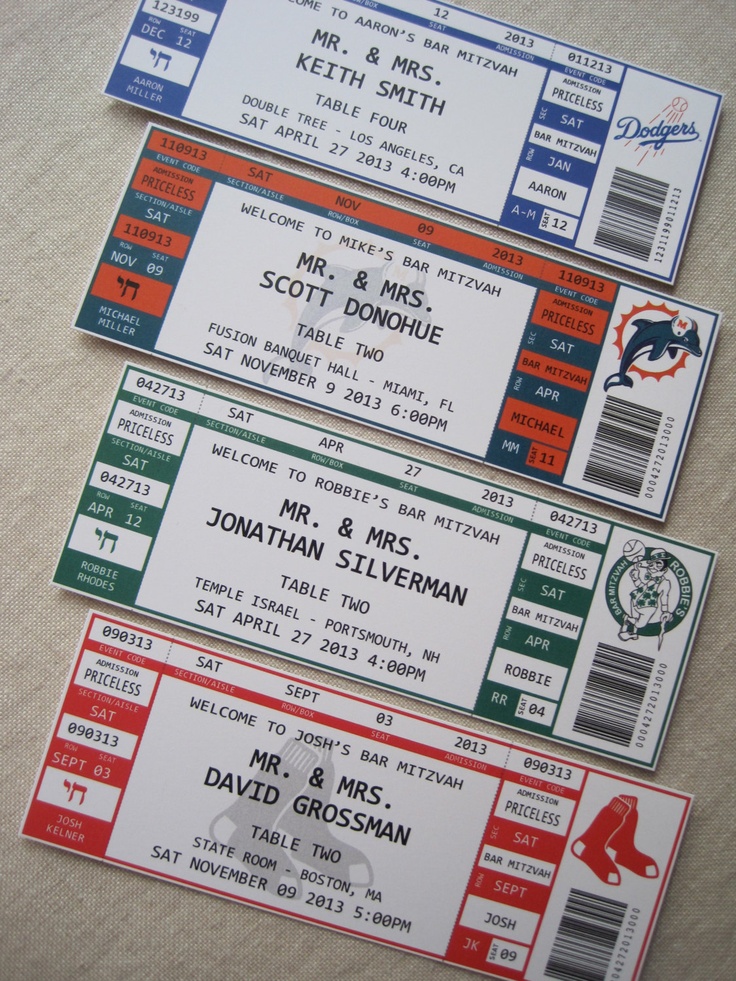 We love these cards held up by foam fingers: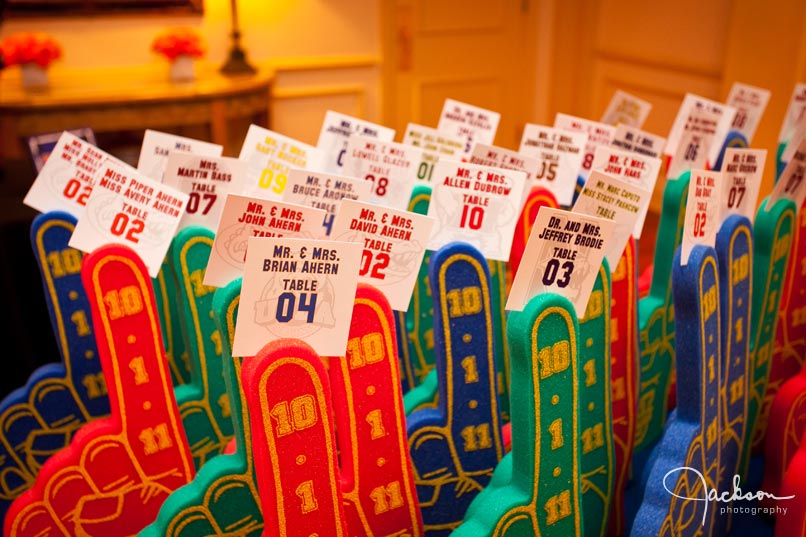 Your imagination is the limit when it comes to centerpieces. You can fill containers with balls or other equipment and top with flowers or balloons: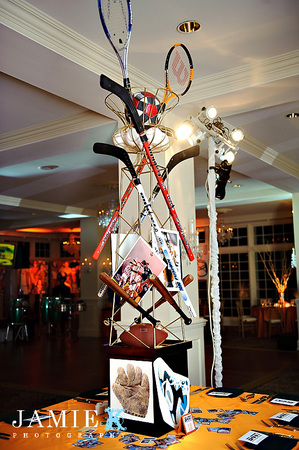 These centerpieces by Amazing Celebrations use team names instead of table numbers: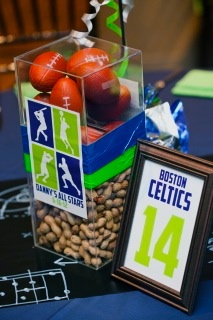 JerseyThemes will create cool custom centerpieces from your favorite jerseys. Use jerseys from different professional or collegiate teams, favorite players, or your own jerseys collected over the years.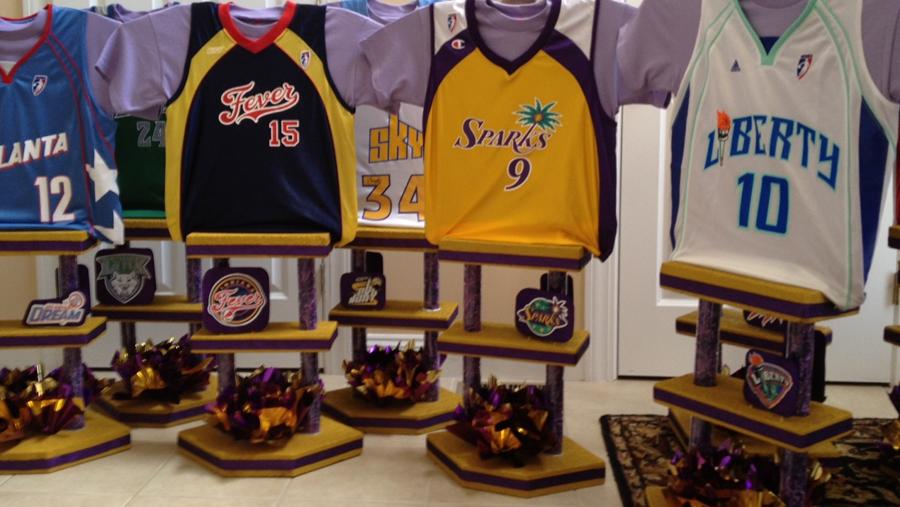 Each centerpiece is custom-made to incorporate the sports theme and color scheme for the event.  JerseyThemes will also locate jerseys for your centerpieces.
You can also use sports jerseys for your decor; hang a variety around the event space. And check out these cool lockers from Creative Games for stashing kids' jackets and purses: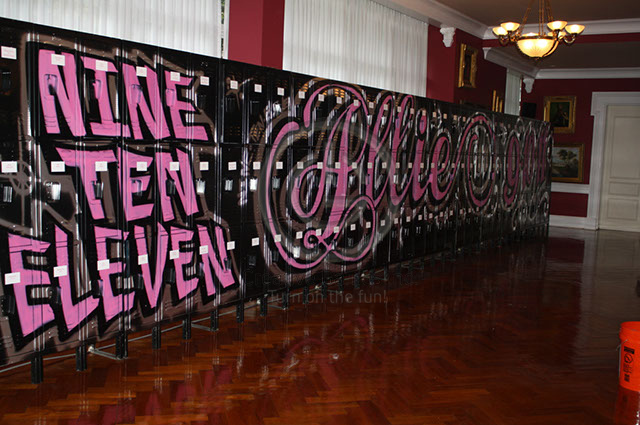 We've even seen the dance floor set up like a basketball court!
Use a picture of your son in his uniform or a framed jersey as a sign-in board, like this one featured on Mitzvah Market: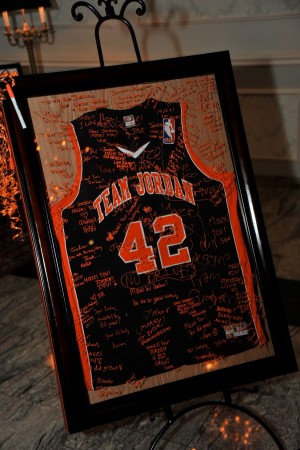 Serve stadium food – everybody loves sliders and hot dogs, and make-it-yourself mini-burger bars have become quite popular.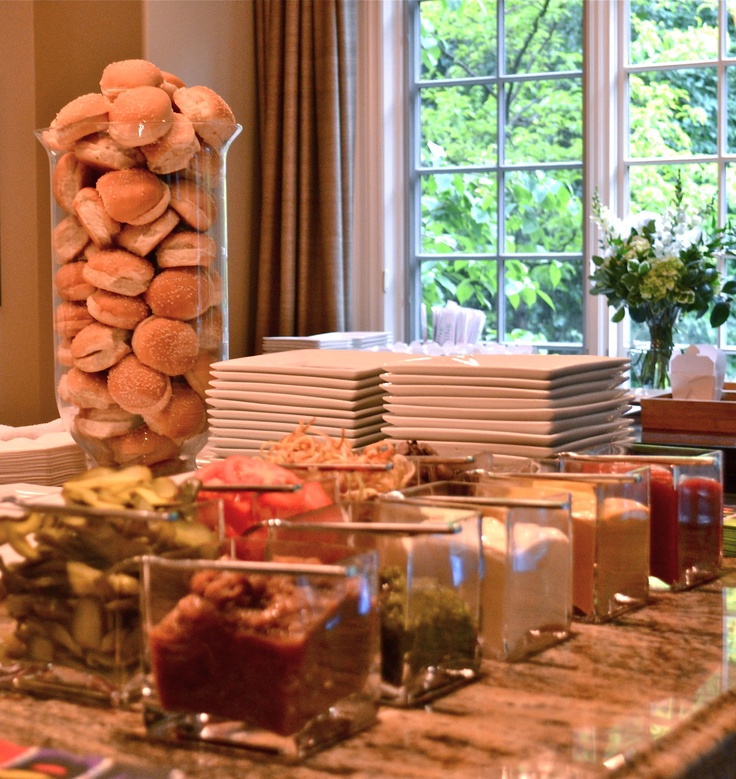 Kids and adults alike would enjoy a make-your-own nachos station like this one featured on Events to Celebrate: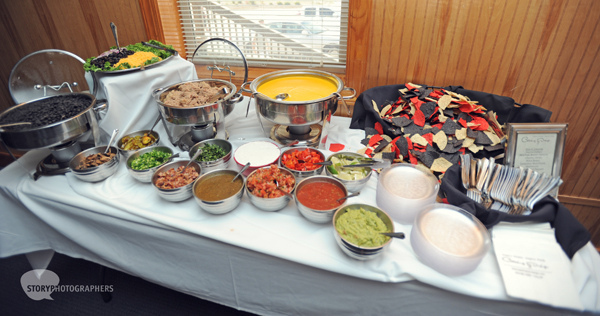 Set up a popcorn bar or concession stand with candy bars like at a real sporting event:
Cakes by Ruthie created this fabulous sports cake: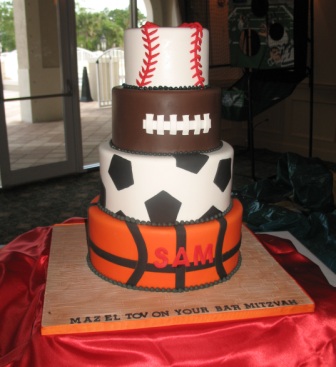 Check out this "cake" made of different types of sports cake balls: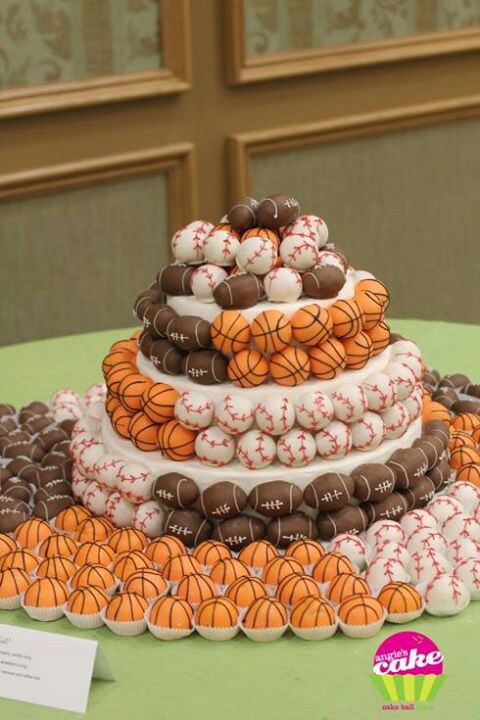 Send your guests home with individually wrapped cookies like these sports ball chocolate-covered oreos available from Beaucoup: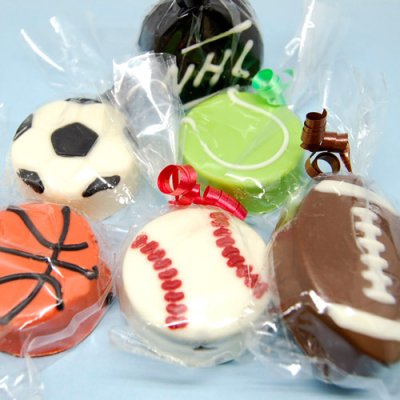 For favors, personalized sports balls like these from MiniSportsBalls.com are fun: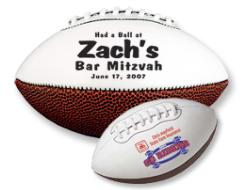 Here is a fleece blanket from It's My Mitzvah with a lacrosse-themed logo: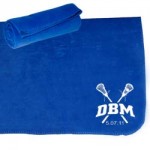 And we love this great drawstring baseball bag from Mazel Tov Favors filled with peanuts and crackerjack!

For more ideas visit our Pinterest Board for Sports Theme Bar and Bat Mitzvah Ideas.