Here is a great idea for your sports-themed bar or bat mitzvah – centerpieces made from sports jerseys! JerseyThemes will create cool custom centerpieces from your favorite jerseys. Use jerseys from different professional or collegiate teams, favorite players, or your own jerseys collected over the years.
At this WNBA-themed Bat Mitzvah, JerseyThemes made sports jersey centerpieces representing each of the 12 teams of the women's professional basketball league.  The 13th centerpiece was decorated with the Bat Mitzvah girl's own town travel team jersey to add a personal touch.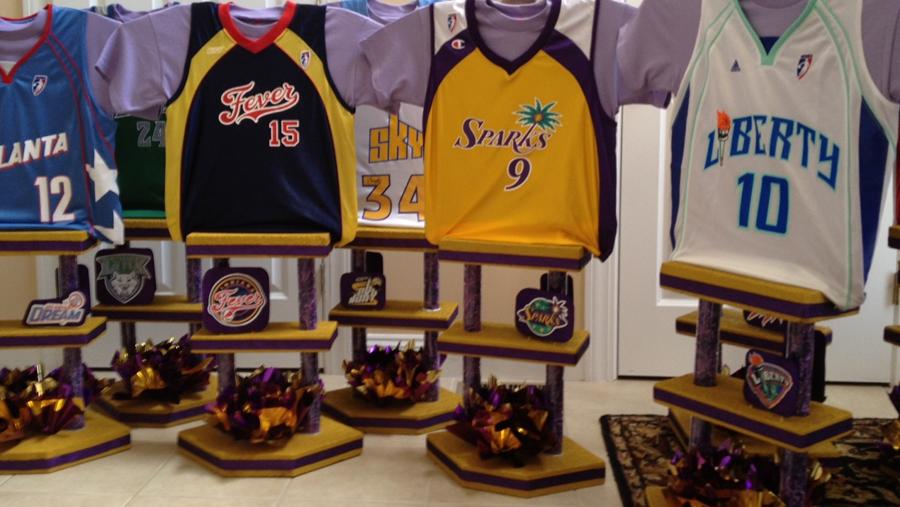 Each centerpiece is custom-made to incorporate the sports theme and color scheme for the event.  JerseyThemes will make centerpieces for any sport and at any level – professional, collegiate or youth teams.  They will also locate jerseys for your centerpieces. The centerpieces can be further customized by adding team logos and foils, and they can incorporate pennants, balls, mini bats or hockey sticks, etc.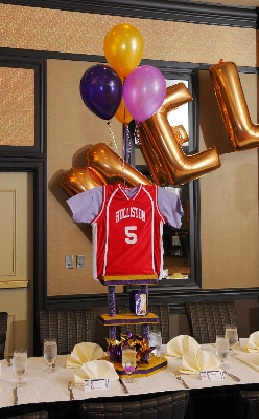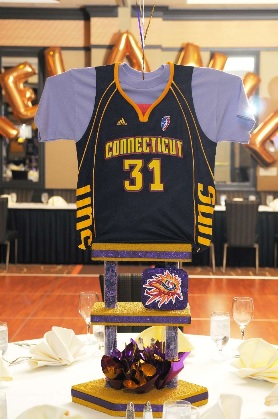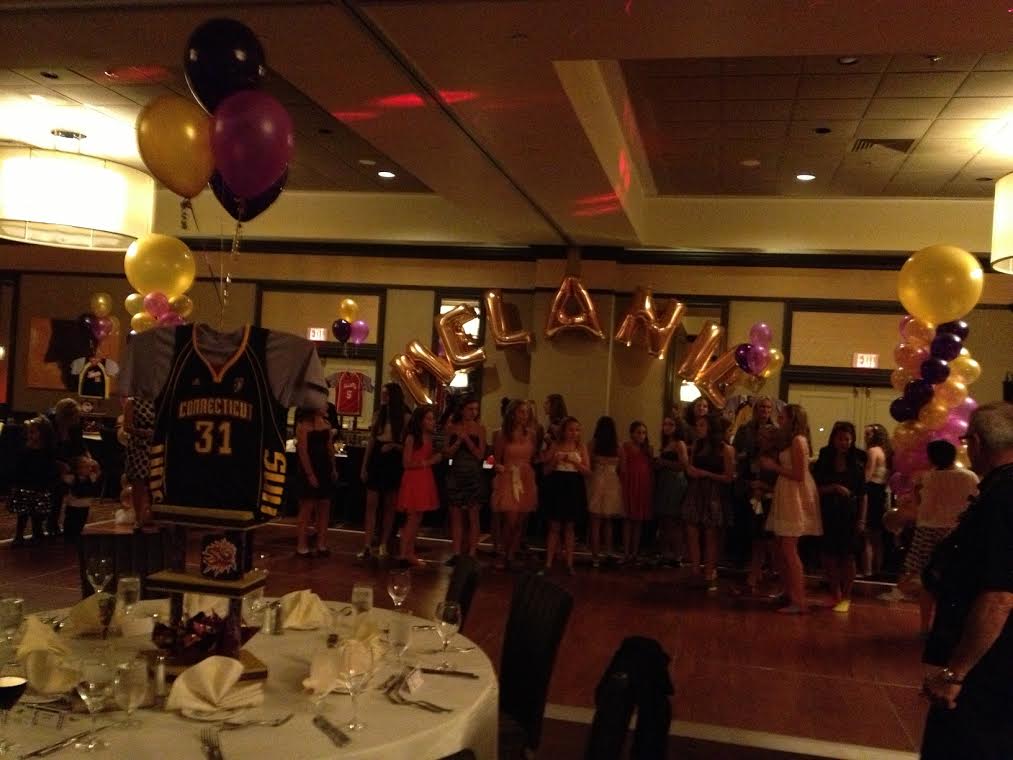 Instead of using table numbers, JerseyThemes can also make placards for each table with that table's centerpiece team logo for the table name.
JerseyThemes is based in Massachusetts and does local business in the Metro West Massachusetts, Boston, Worcester, and Providence, RI areas. They will also ship anywhere within the continental United States.
Check out their website at http://www.jerseythemes.com/home.html and their facebook page at https://www.facebook.com/JerseyThemes.
For more sports-themed mitzvah ideas, check out Throw an All-Star Sports Bar Mitzvah Party!