Candy buffets are growing in popularity at weddings and Bar and Bat Mitzvahs, and why not? Who doesn't love a table heaping with a beautiful display of candy, and the opportunity to take home a bag of handpicked favorites!
You can coordinate your candy to your event's color scheme: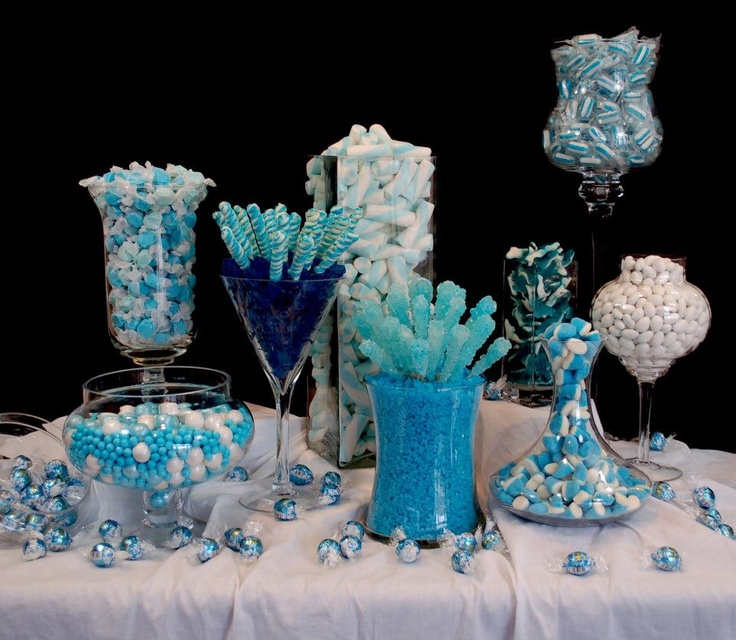 Or tie it in to the event's theme like this red, white and black "Hollywood" candy buffet: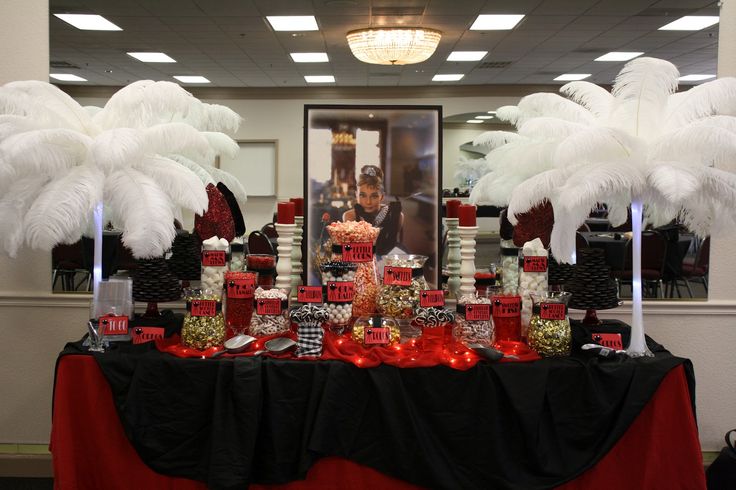 Or just have a candy-themed party! Use giant candy as your decor: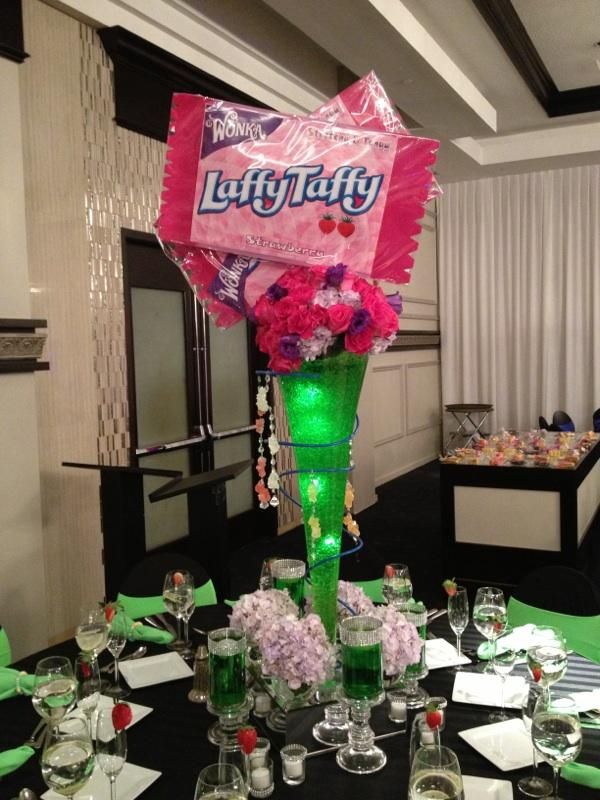 Here is a fun candy centerpiece created by DM Events and Design: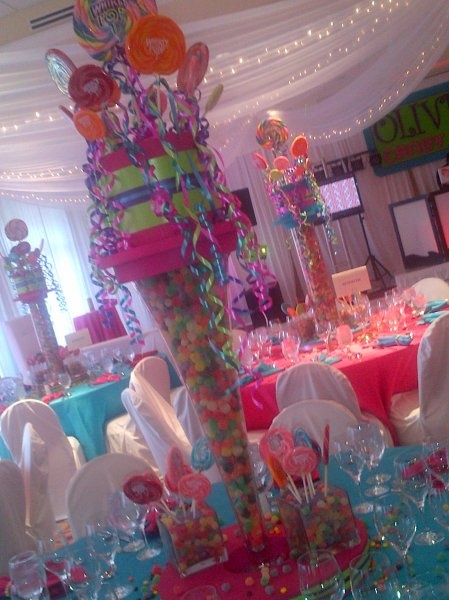 Check out this gumball topiary featured at MazelMoments.com: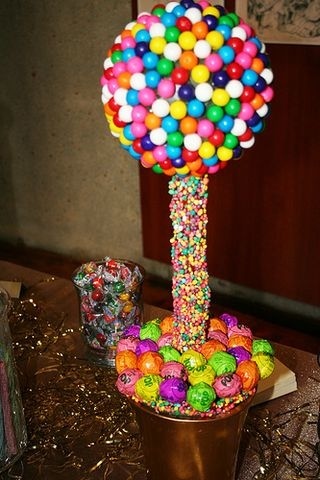 For do-it-yourselfers, these giant balloon lollipops are super-easy to make and look amazing!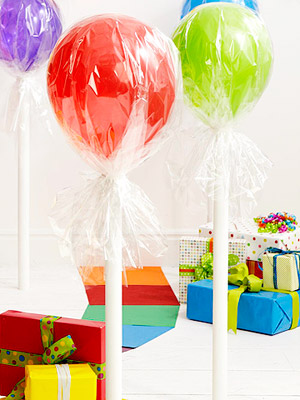 Candy "sushi" is also a hot item, and these stations have been popping up at Mitzvahs recently. Here is a buffet featured on Mazelmoments.com: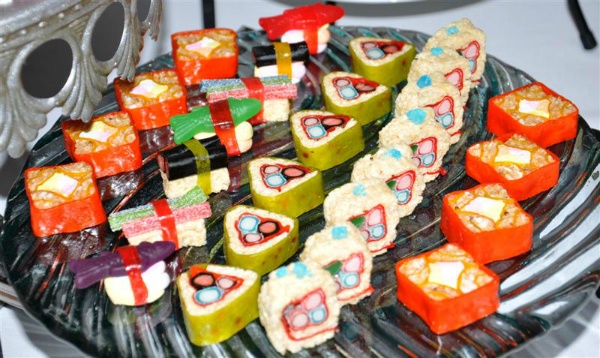 Put your event's logo on stickers for plastic treat bags, or offer guests fun containers to collect their candy, such as mini take out boxes
and small metal buckets
.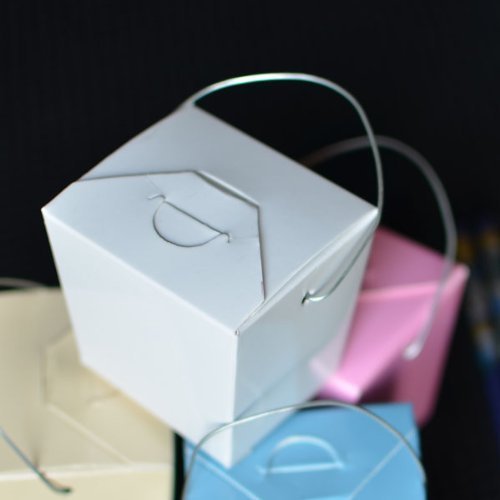 These mini paint cans
would be great to hold candy for displays or to send home as favors filled with candy: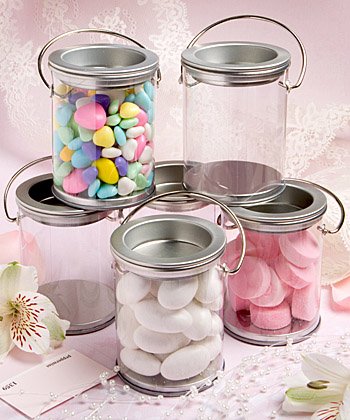 You can find bulk candy online at sites such as CandyWarehouse.com and Ohnuts.com, which is all kosher candy. CandyWarehouse.com features great instructions for creating a candy buffet.
For more ideas, visit our Pinterest board for Candy-Themed Bat Mitzvah Ideas.