Check out our sample menu for a Mother's Day brunch that will make Mom or Bubbe positively kvell!
Strawberry Baked Challah French Toast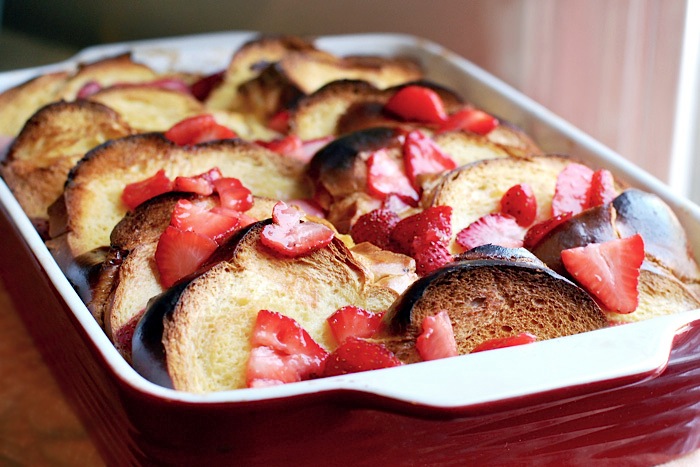 Have some leftover challah from Shabbat? Even if you don't, buy a new one to make this divine brunch dish. It looks impressive but is super-easy and can be prepared the night before serving. It is perfect to serve a crowd. Find the full recipe for Baked Strawberry Challah French Toast on Brooklyn Supper.
Smoked Salmon Blini with Caviar, Crème Fraîche & Dill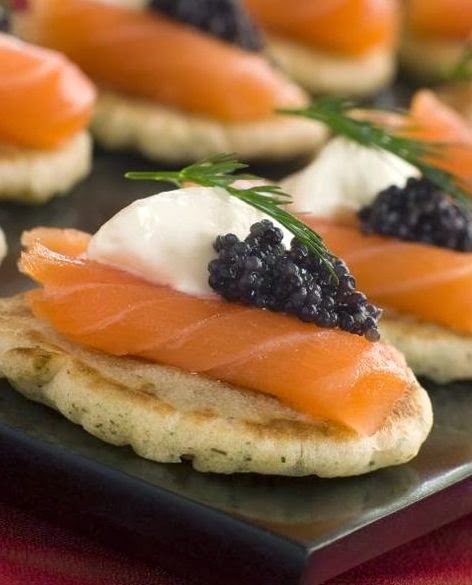 For Mother's Day skip the bagels and fancy up your smoked salmon by serving it on these yummy little pancakes. This makes a beautiful presentation with the rich toppings. Get the recipe for these Smoked Salmon Blini on Scrumpdillyicious.
Red Horseradish Deviled Eggs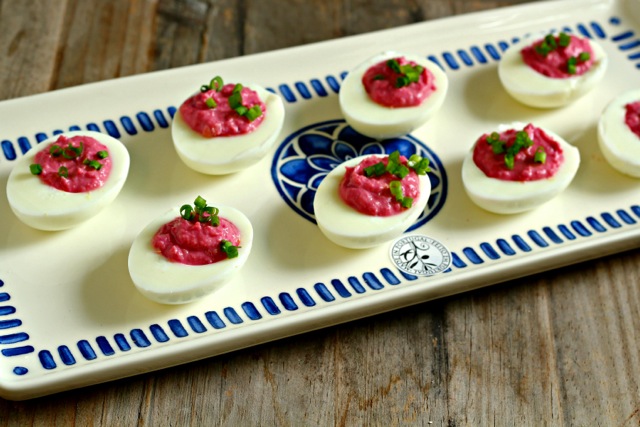 These deviled eggs get color and a kick with the addition of horseradish with beets. This quick and easy recipe for Red Horseradish Deviled Eggs can be found on Joy of Kosher.
Turkey Bacon Wrapped Potato Bites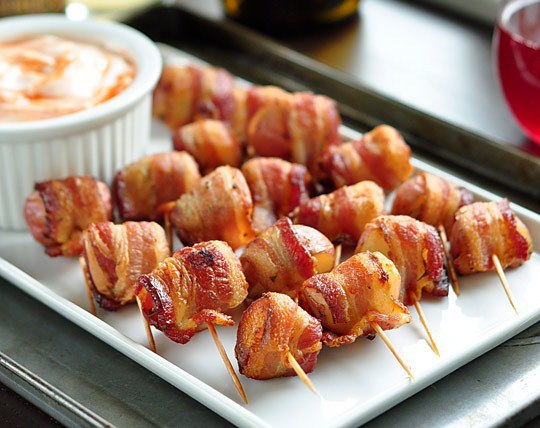 Keep it kosher (and lose lots of fat) with this delectable app or side. Find the recipe for Turkey Bacon Wrapped Potato Bites on Keep it Skinny.
Chocolate Nutella Cheesecake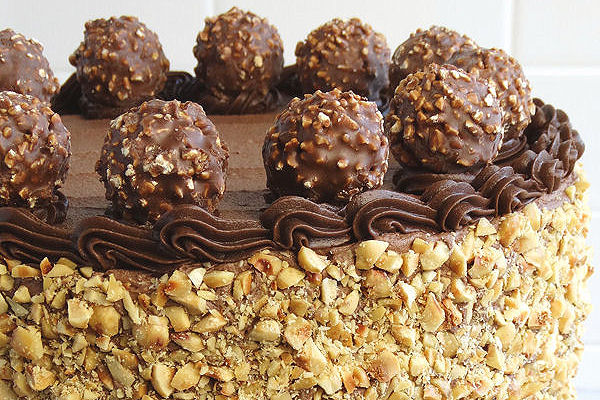 How many delicious ingredients can you put in one cake? Apparently quite a few, and this scrumptious and beautiful concoction is the result! You can make this cake one day in advance of serving (if you trust yourself not to sample each yummy layer!). Get the recipe for Chocolate Hazelnut Nutella Cheesecake on Wicked Good Kitchen.
Pomegranate Mimosas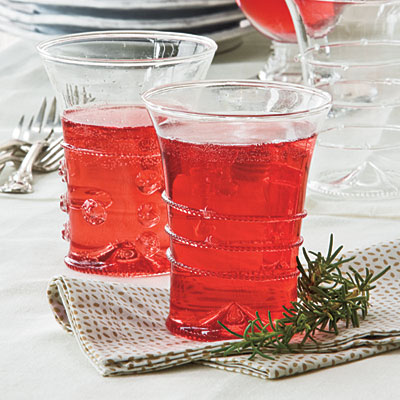 Wash it all down with this colorful beverage that gets a fruity and healthy kick with the addition of pomegranate juice. Find the recipe for these refreshing and delicious Pomegranate Mimosas on Southern Living.
Happy Mother's Day!