G-dcast has added Passover images to its fun "Shticker" app. "The Shticker" is an app that allows smartphone and tablet users to add Passover-themed "shtickers" to a new or existing photo.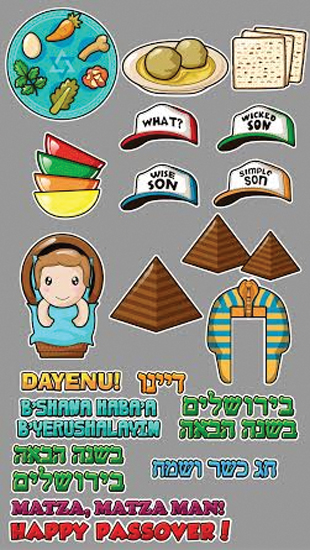 The Passover shtickers include matzah, a seder plate, and baseball caps that read "Wise Son," "Wicked Son," "Simple Son" and "What?" There are also colorful Jewish stars, kippahs and Hebrew phrases.
Users can take a photo with the app or select a photo from their gallery, and add assorted "shtickers," which can be moved around and resized. The blinged-out photos can then be saved, emailed, or uploaded to social media.
G-dcast.com is a San Francisco-based new media nonprofit dedicated to raising basic Jewish literacy through online videos, games and mobile apps. Visit www.g-dcast.com for hours of playfully animated learning.
Some of their other Passover offerings include Exodus: A Jewish Photo Scavenger Hunt app, the Let's Get Ready for Passover app, and The Passover Seder with the Four Sons animated short.