Here are some great kids' books (plus a DVD and puzzle!) for Shavuot. From a simple counting book for toddlers to a young adult novel, these books explore and celebrate the origin and customs of Shavuot.
In A Mountain of Blintzes
, a family living in the Catskill Mountains in the 1920s works together to gather the necessary ingredients to make blintzes for Shavuot.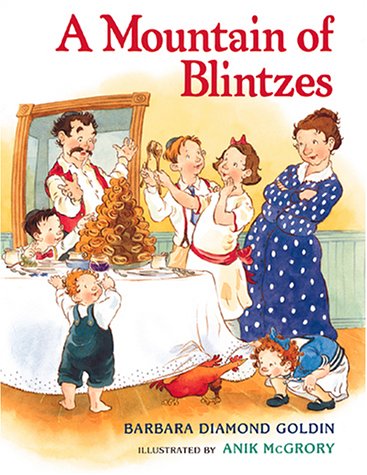 Sammy the Spider is back in Sammy Spider's First Shavuot
. In this book, Sammy learns why we celebrate Shavuot and watches as the Shapiro family makes blintzes and reads from the Torah.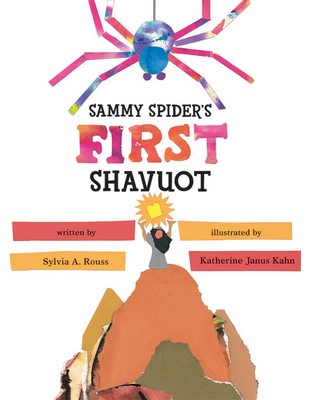 In Sadie and the Big Mountain
, Sadie's preschool plans a Shavuot hike just like Moses took up Mt. Sinai.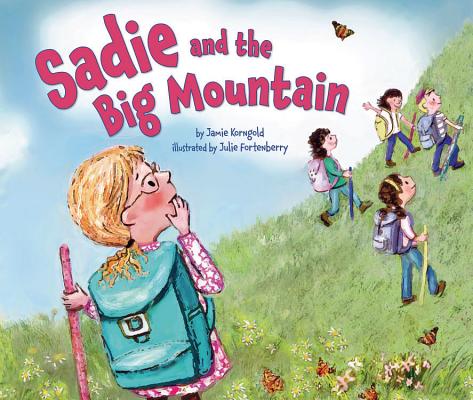 Cheesecake for Shavuot
is a photo essay that shows how a class of Israeli schoolchildren learns about the holiday of Shavuot by making a cheesecake from scratch. They grow and harvest wheat, milk goats, and prepare the cheesecake themselves.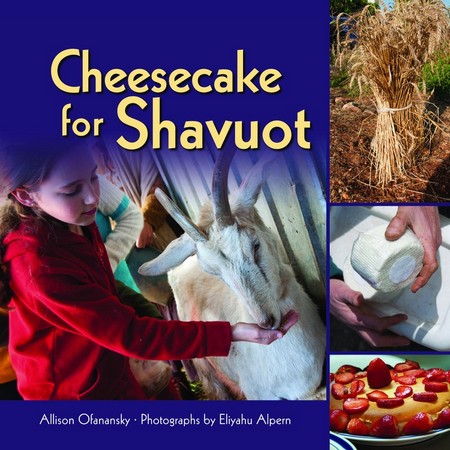 The Littlest Mountain
explains why G-d chose Mt. Sinai to deliver the Ten Commandments. According to the author, this tale is an adaptation of "The Contest of the Mountains" from the Midrash.
Ten Good Rules: A Ten Commandments Counting Book
is for ages 2 and up. The simple language makes this book age-appropriate and the bright and engaging photographs demonstrate the concept of each commandment.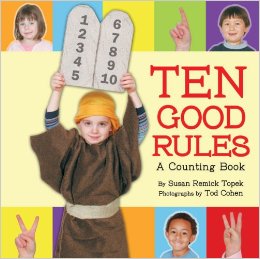 The young adult novel Naomi's Song
is set in Bethlehem and Moab, and imagines the life of the biblical Naomi along with her daughter-in-law Ruth. It follows Naomi's struggles and Ruth's and Naomi's perseverance, both individually and together. This book is filled with adventure and romance, and is a story of personal growth, female friendship, and the power of inner strength.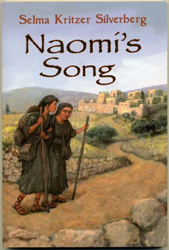 The Shalom Sesame DVD Series
includes Shalom Sesame: Countdown to Shavuot
. In this DVD, the Sesame Street characters count down for Shavuot. Avigail and Brosh want to stay up all night just like the grown-ups, and get some help from a dancing cow!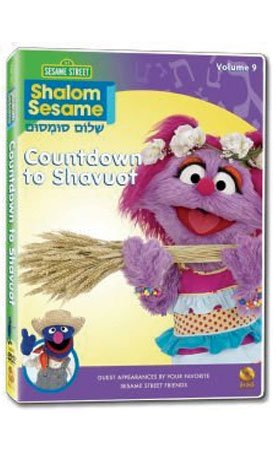 And for more Shavuot fun, this 30-piece Melissa and Doug Shavuot Jigsaw Puzzle
is great for toddlers ages 3 and up.