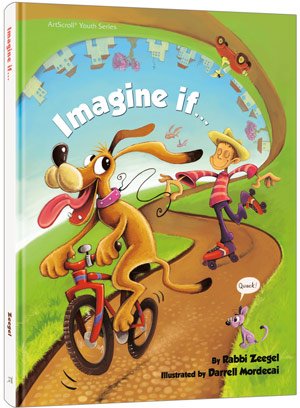 Imagine a Jewish "Dr. Seuss"-type book with fun and quirky rhymes and beautiful illustrations and that is what you get with Imagine if…
by "Rabbi Zeegel."
This entertaining and easy-to-read book is filled with rhyming lines that suggest silly ways that the world could be different:
"Imagine if, the night wasn't dark
Or your pet cat smiled, and started to bark.
Imagine if, for a minute or two
A cow would go naaaay and a horse woud go moooo."
The corresponding illustrations, wonderfully done by Darrell Mordecai, are sure to cause fits of giggles in kids.
While similar in style to Dr. Seuss books, "Imagine If …" stands on its own as a delightful children's book and a great gift. The message of the book is that while it is fun to imagine the ways in which the world could be different, G-d has in fact made it perfect just the way it is.
As expected from an author with the Jewish pen name "Rabbi Zeegel," the book has a decidedly Jewish bent, with shofars and lulavs sprinkled throughout the pages and characters named Benjy and Moshe.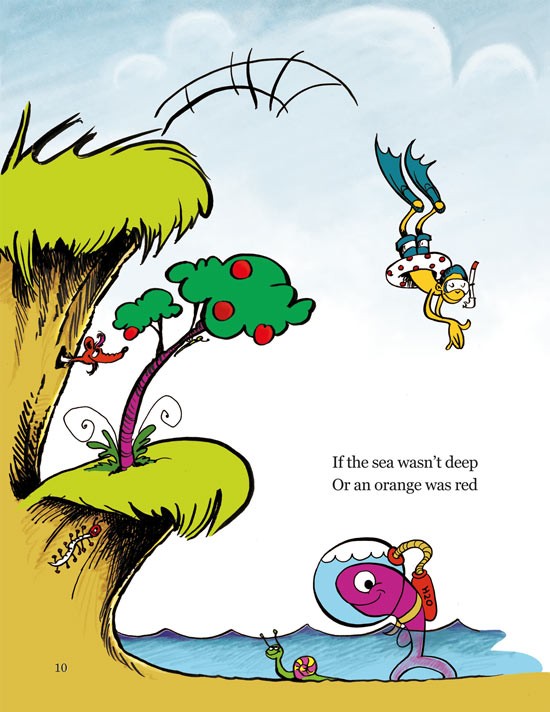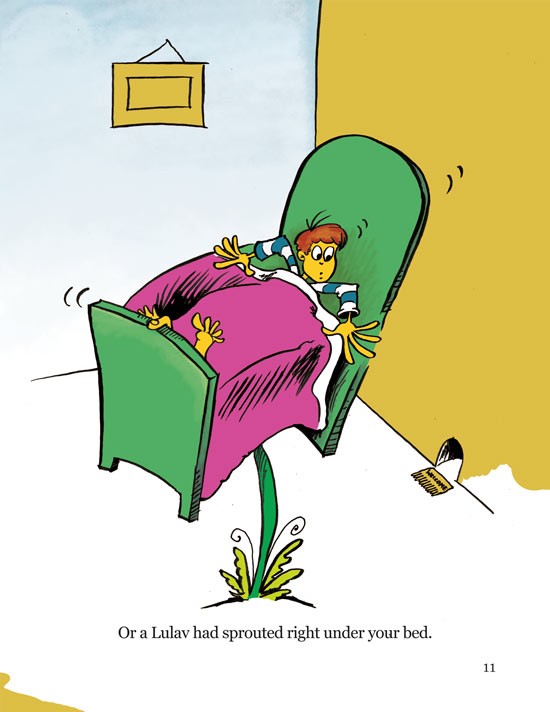 Overall it is an enjoyable read for kids and adults alike with fabulous illustrations. Our small reader gave it two thumbs up!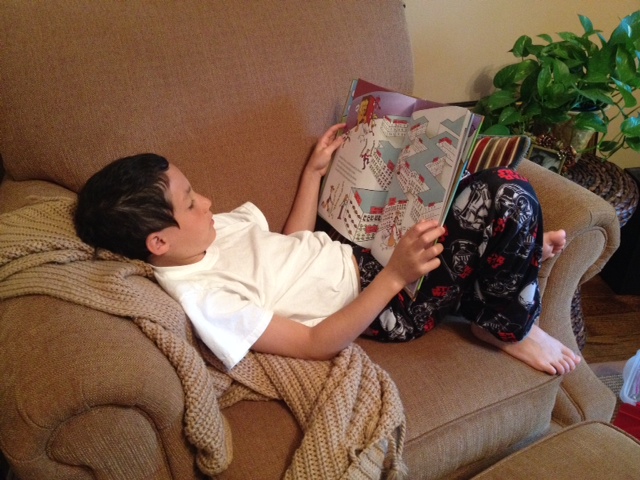 Click here
to order Imagine if…
on Amazon.
Disclaimer: Jewitup received a free copy of this book from the publisher. All opinions expressed are my own.