Purim is one of the most joyous and fun Jewish holidays. In fact, the Megillah concludes with Mordecai's instruction to the Jewish people to celebrate these days as "yemei mishteh v'simchah, days of drinking and rejoicing" (Esther 9:22). So go ahead and celebrate!
If you are going to a Purim seudah (feast) or Purim party, bring a gift in keeping with the spirit of the holiday. Here are some of our favorites, most of which are also appropriate for other occasions: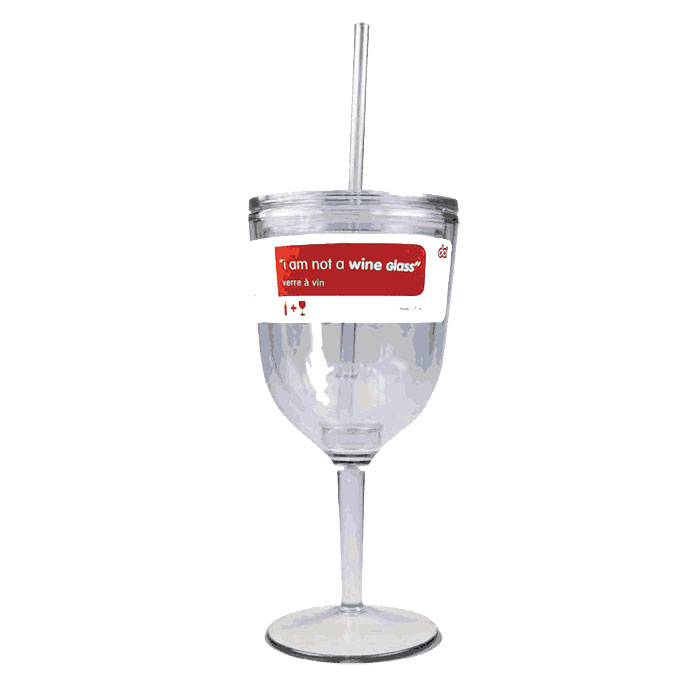 If your hostess is always on the move, she will appreciate this I Am Not a Wine Glass. Each "glass" is made with a plastic double-wall design that keeps your beverage cold and comes with a handy screw-on lid and reusable straw, so no spills.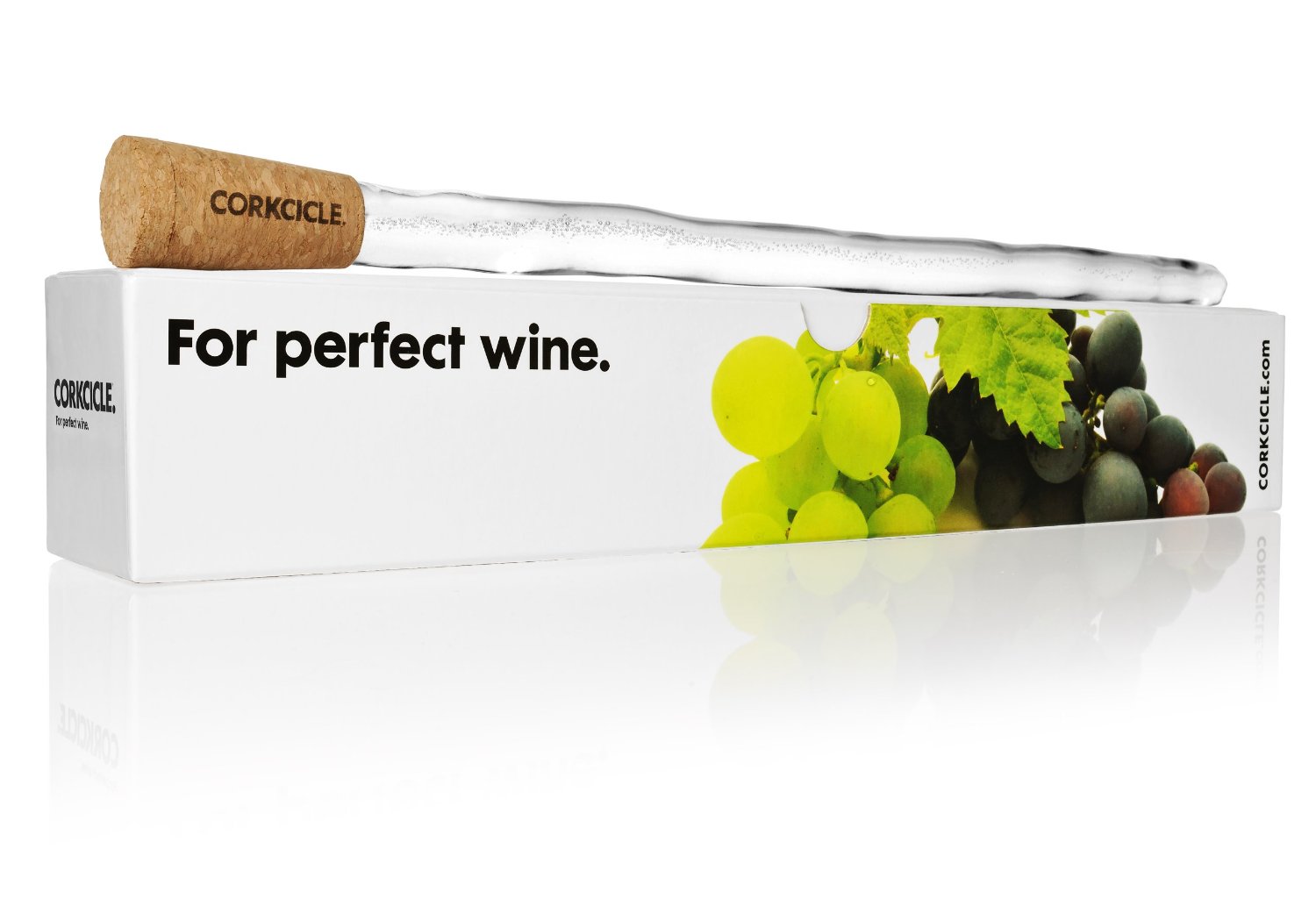 No doubt your host will be serving wine, therefore he or she will appreciate the Corkcicle Wine Chiller. It eliminates the need for an ice bucket. Simply place in freezer before using then drop in the bottle to maintain the perfect temperature. Reusable and made from BPA free plastic and non-toxic freeze gel.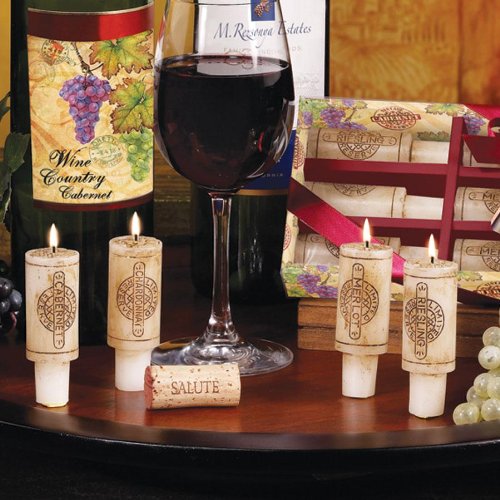 Set the mood – and recycle your empty wine bottles – with these great Wine Cork Candles
. One-inch diameter width fits wine bottle opening. Set of 6 with aromatic merlot scent.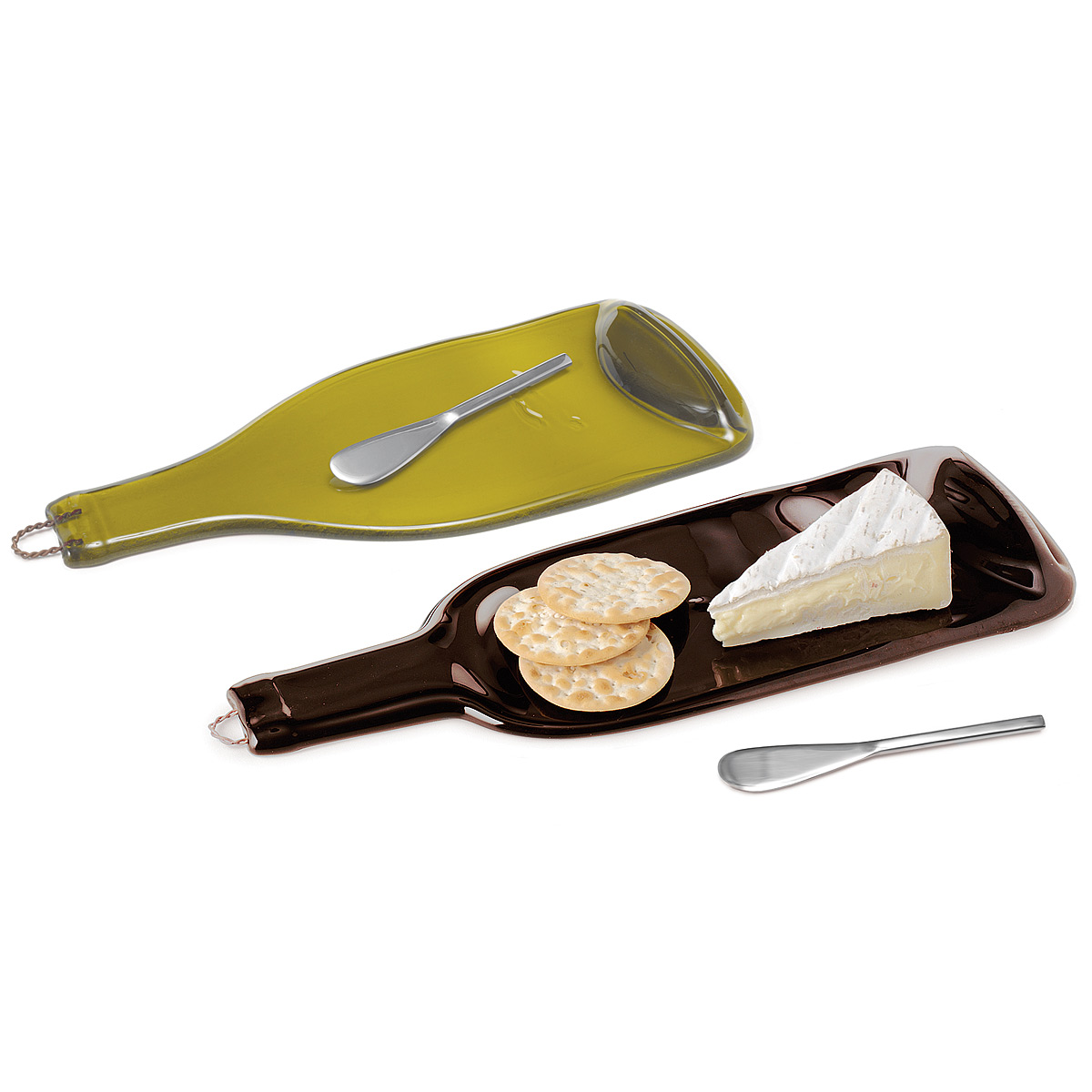 These cool Recycled Wine Bottle Platters from Uncommon Goods are made from 100% recycled glass. Choose from Chardonnay or Bordeaux, spreader included.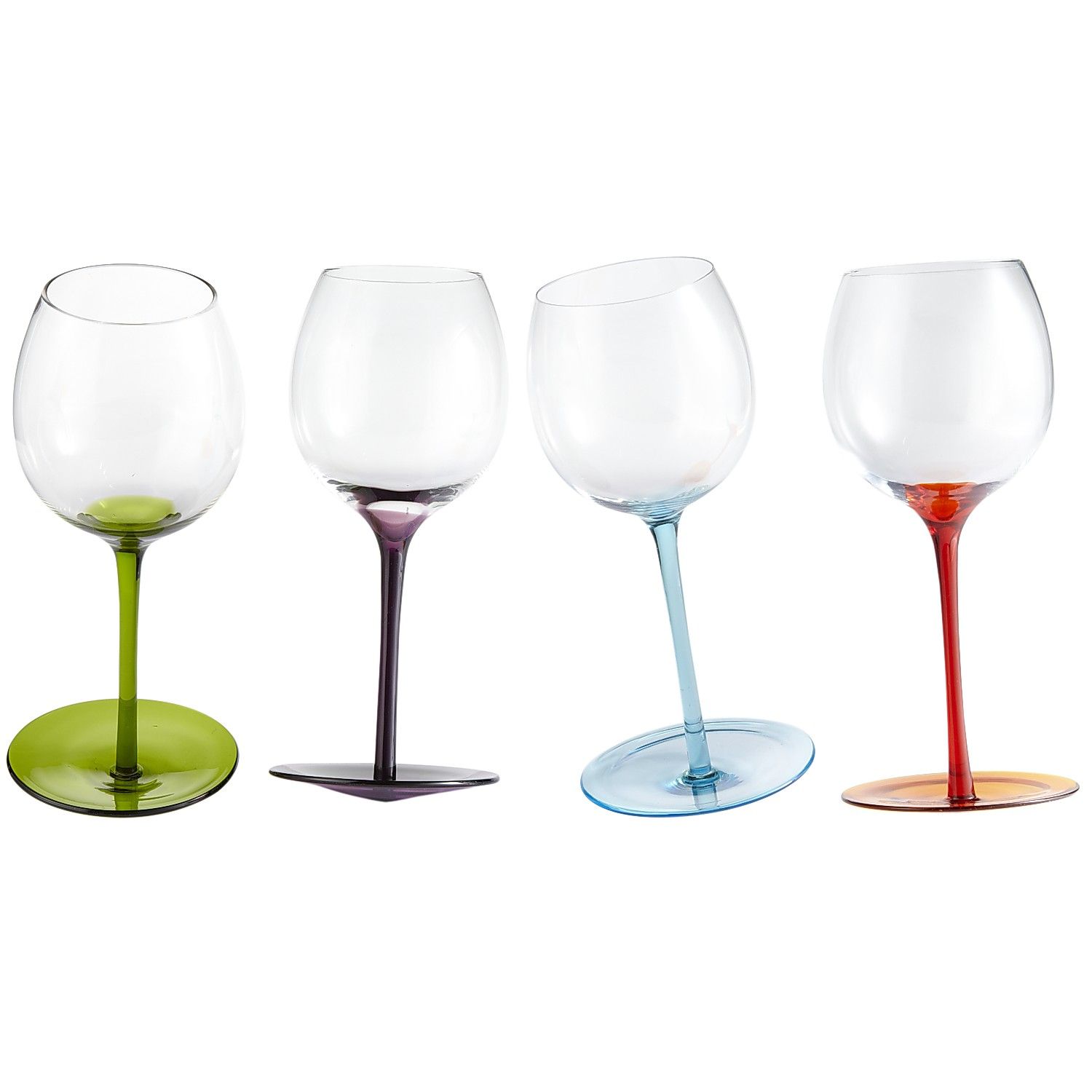 When guests see these Rocking Wine Glasses from Pier 1 they may think they've already had too much to drink. Set of 4 hand-painted glasses, dishwasher safe.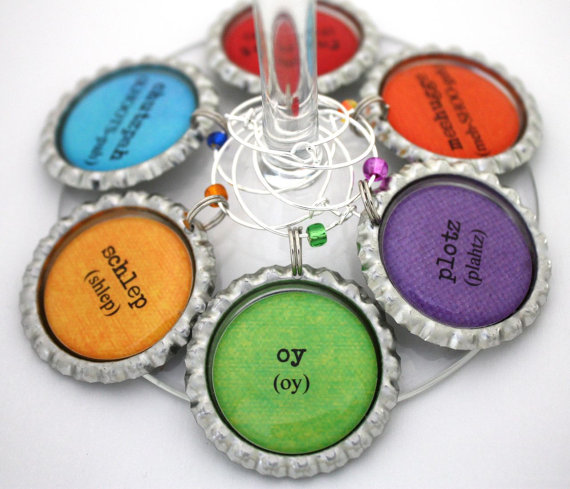 Party guests may not be able to tell Haman from Mordechai, but they'll know which drink is theirs with these Yiddish Word Wine Charms. Available on Etsy in sets of six and they can be customized with your own Yiddish word choices.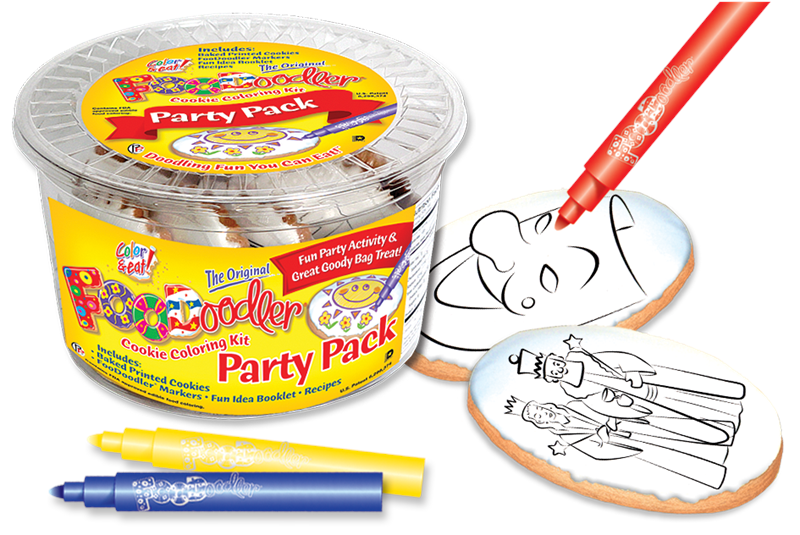 This Foodoodler Purim Cookie Coloring Pack will keep young guests entertained and fed. The kit comes with 12 printed Purim-themed sugar cookies and 8 edible markers, as well as an idea booklet.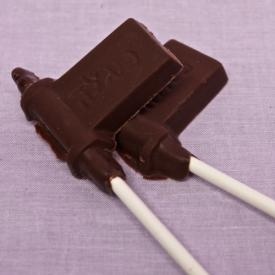 Party guests will make a grab for these Solid Chocolate Pareve Grogger Lollipops from Chocolate.com. Minimum order of 12.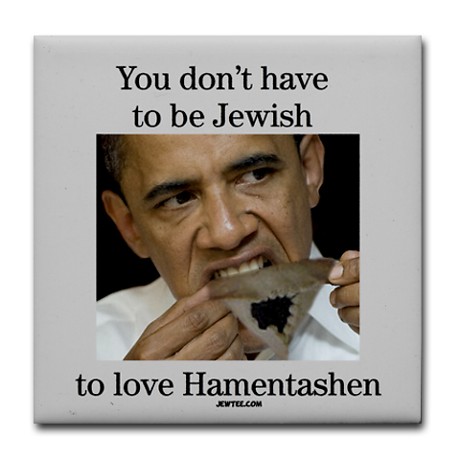 Liven up the party and give people a place to rest their drinks with these Purim Coasters available from Cafe Press. Each measures 4.25 x 4.25 inches, dishwasher safe.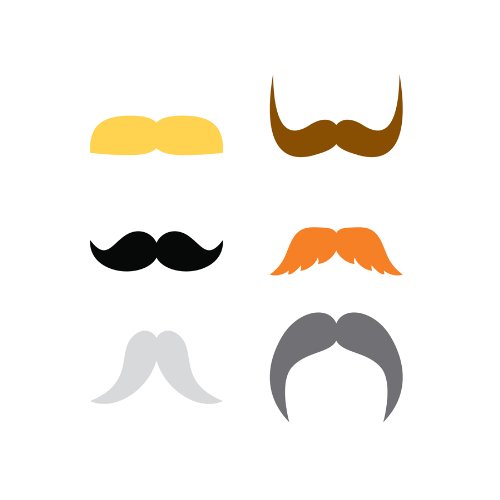 Guests will have fun marking their drinks – or themselves – with these Dapper 'Staches Silicone Drink Markers
. If you're having a lot of guests, get a Two-Pack
.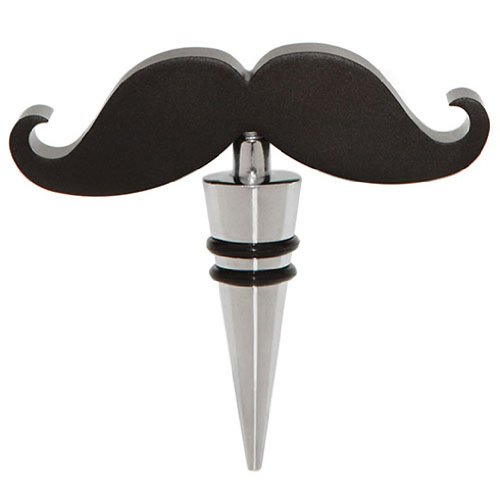 If you're bringing the Dapper 'Staches Drink Markers
, add this Mustache Wine Bottle Stopper
for a fun presentation.
L'Chaim!