Your Keys to a Fun Hanukkah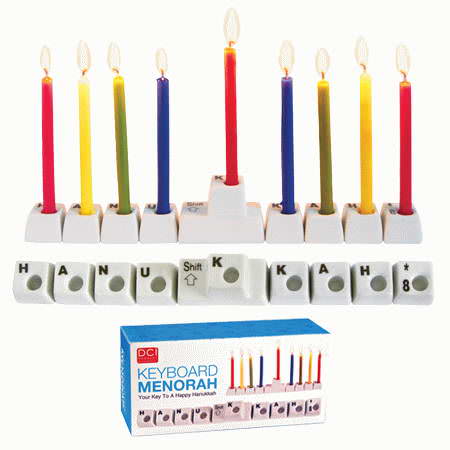 Computer geek?  Tech wizard?  Or just an incorrigable online shopper?  Get this great Keyboard Menorah
: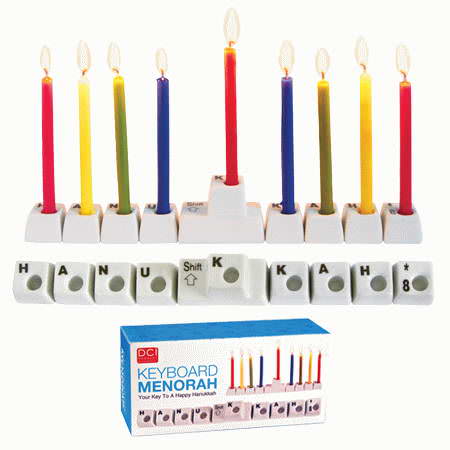 Set inlcudes 9 individual ceramic "keys" and spells out "Hanukkah 8". Assembled menorah is approximately 13 inches wide.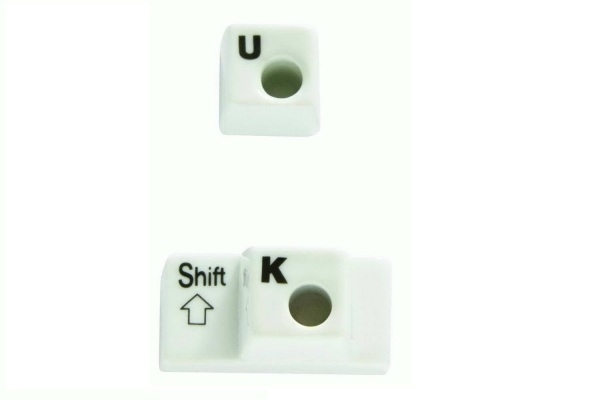 Buy it here!
Also available from Modern Tribe or Neato Shop.
For those who prefer building towers to websites, check out this cool Building Block Menorah
: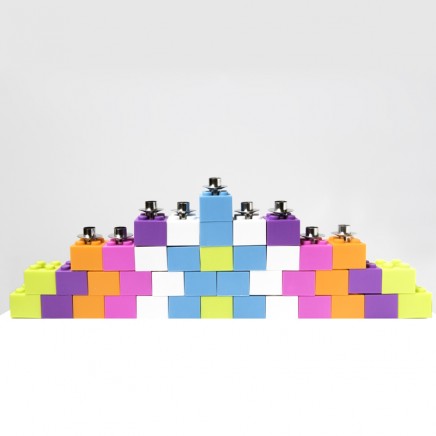 Your little (or big!) builder can design whatever he or she chooses with this set of 40 blocks. Comes with 8 cups that snap into top blocks.
For either menorah, get these beautiful handcrafted premium Hanukkah candles in Tri-Color Blue/White Stripe
or Rainbow
.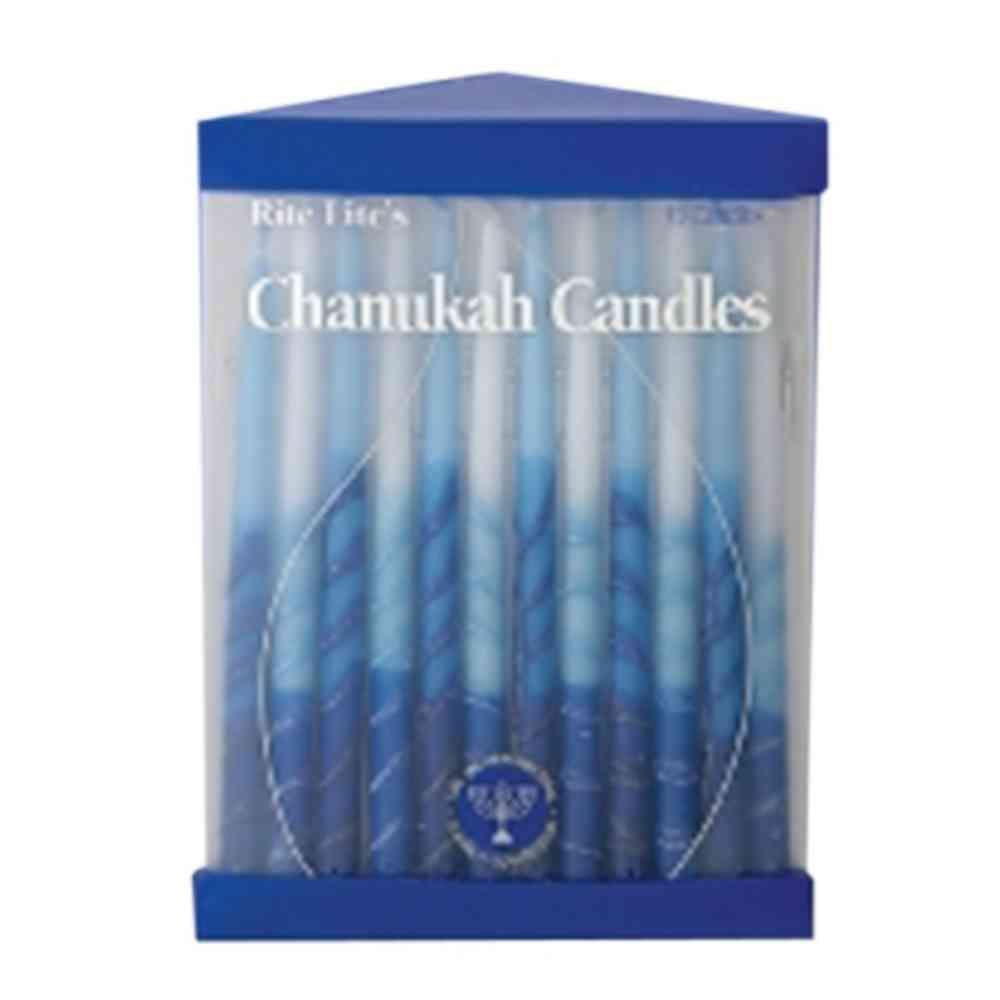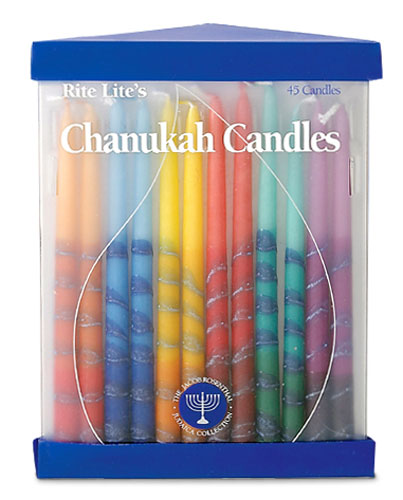 Each box contains 45 candles.
We're building up to a fun Hanukkah!
Find all of these great products in our Jew it Up Store.