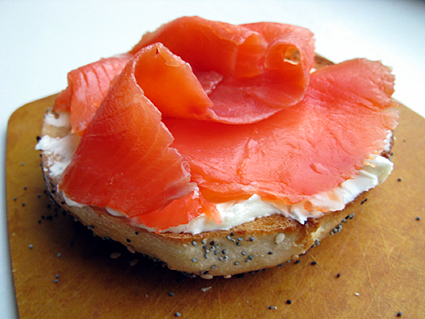 Today is National Bagels and Lox Day, and that's essentially an unofficial Jewish holiday.
In the New York Times piece Setting Out the Bagels and Lox, Niki Russ Federman from Russ & Daughters gives a great tutorial for assembling a classic New York bagel and smoked fish brunch.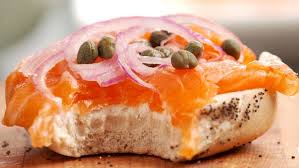 Whether you like a plain with a schmear, an everything piled high with toppings, or a sesame assembled as a sandwich, here are some things to help you enjoy and serve your bagels and lox.
Slicing your bagels will be a breeze with this Bagel Biter
: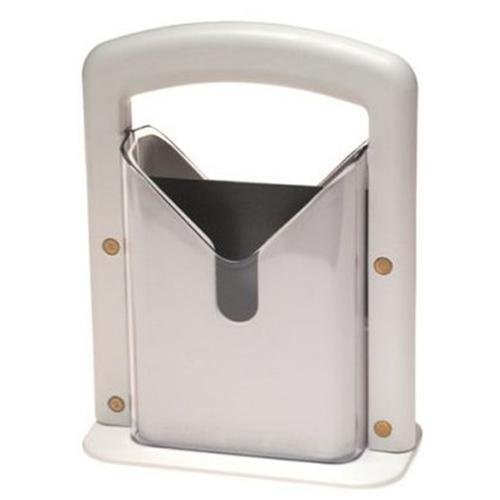 Keep your bagels fresh with these Bread and Bagel Bag Clips
: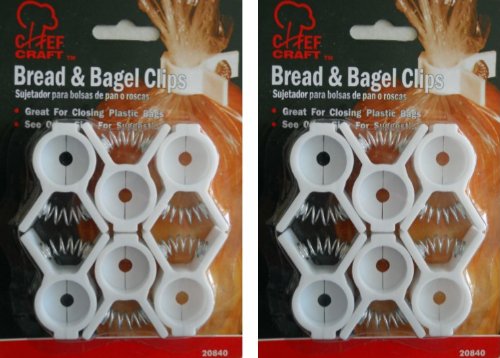 You wouldn't bake cupcakes in a loaf pan, so make sure your bagels have the proper toasting appliance with this Bagel Toaster
: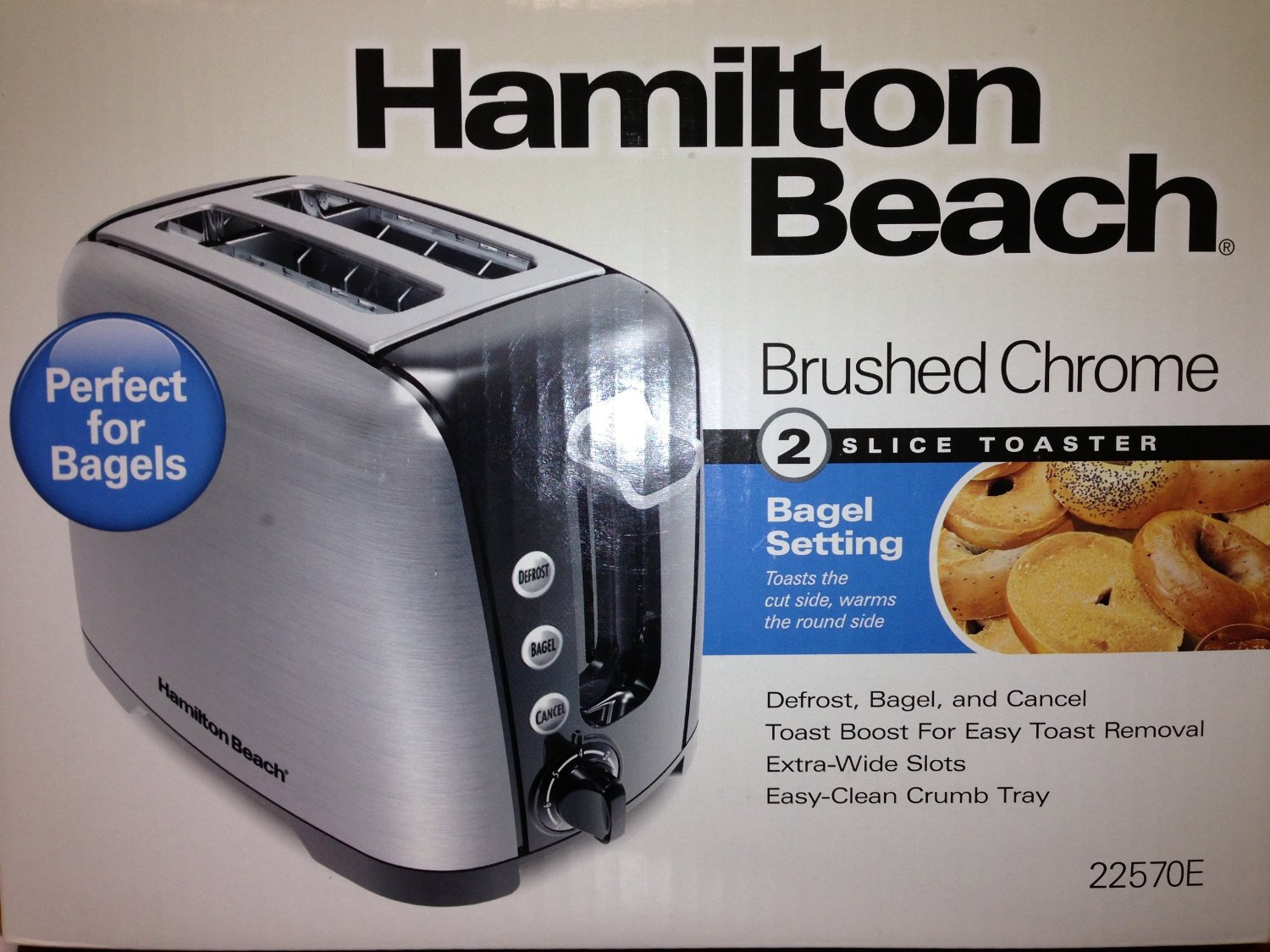 Serve your bagels on this great Bagel Melamine Tray
: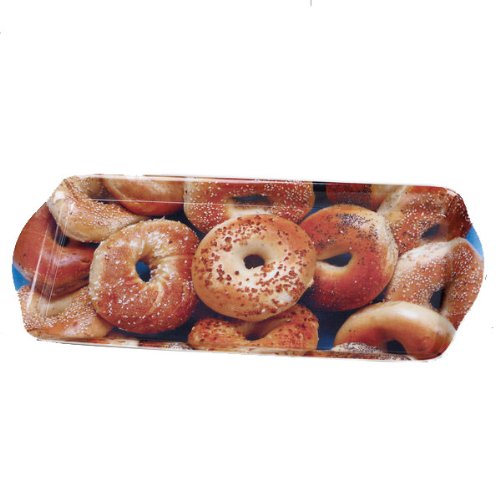 Or this cool Glass Bagel Platter from Traditions Jewish Gifts: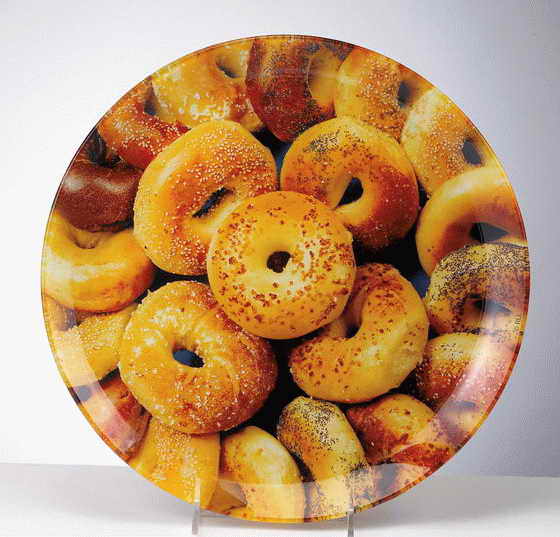 And put out these cute Bagel Spreaders
with your spreads: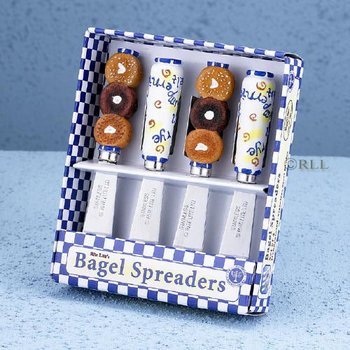 And dream of your perfect bagel all night under this Bagel Duvet Cover from Cafe Press: