Top Hanukkah Gifts for Toddlers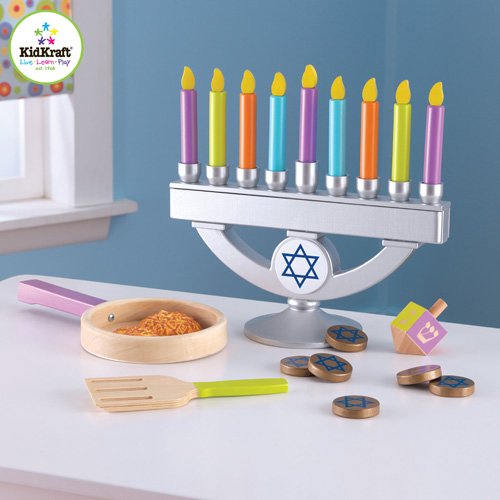 Teach your toddlers about the symbols and meaning of Hanukkah while they play with these great toys and craft projects. All are available online at our Jew it Up Store.
Start with this great KidKraft Wooden Chanukah Set
: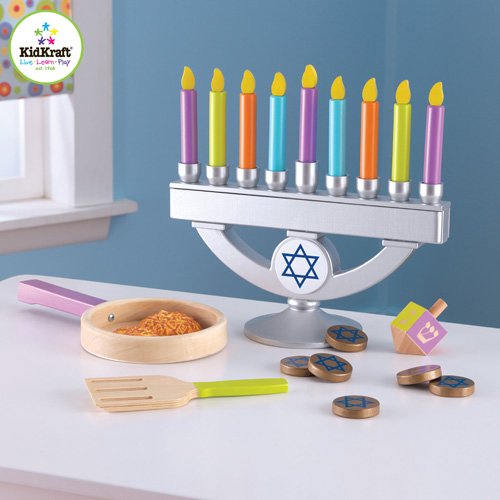 It comes with a menorah and removable candles, dreidel, gelt, latkes, spatula, pan and a storage bag.
This Plush Chanukkah Play Set
is perfect for little ones: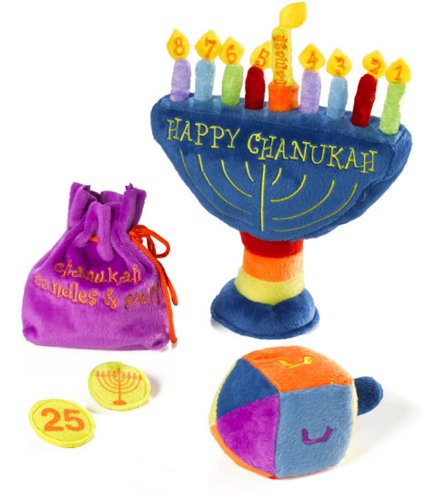 The set includes a plush menorah, dreidel, gelt, 9 colorful candles with a number for each night, and a drawstring pouch to store the candles and gelt.
Everybody's favorite little monkey goes to a Hanukkah party in Happy Hanukkah, Curious George
: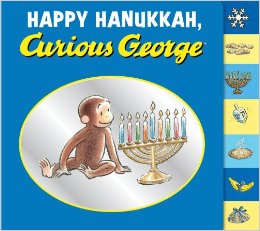 Give this Curious George Collectible Dreidel
together with the book: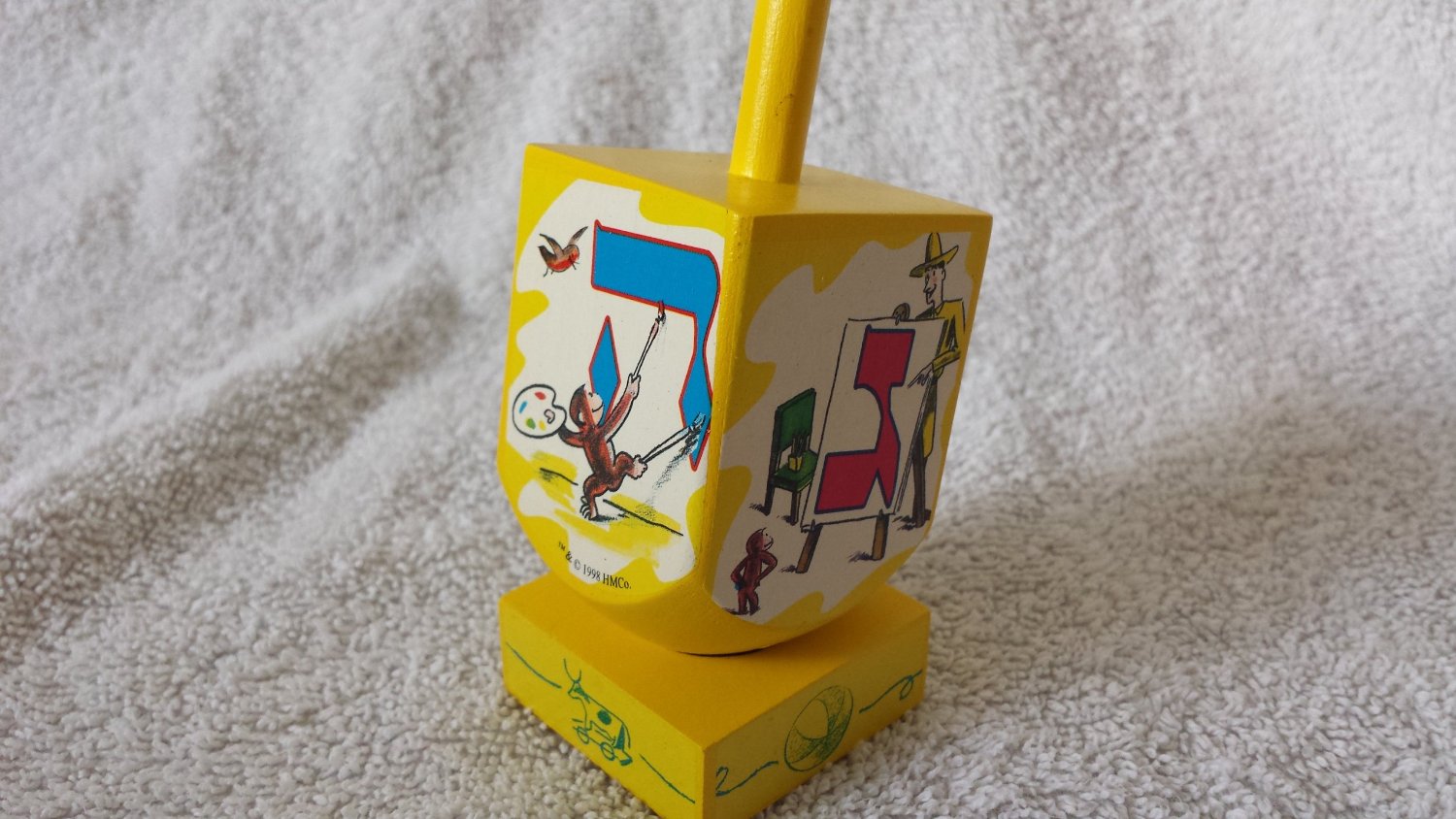 If your toddler loves Elmo (who doesn't?), he or she will certainly love this Elmo's Little Dreidel Book
: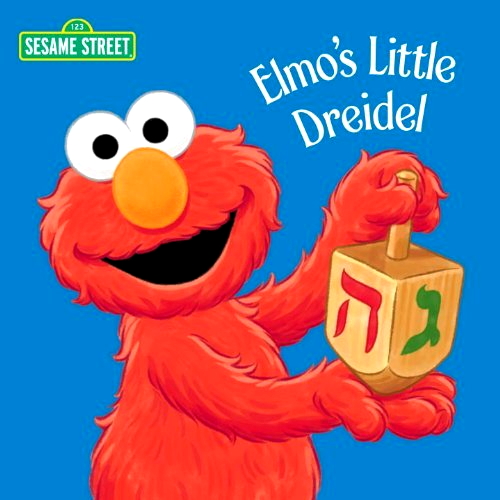 Elmo learns about Hanukkah when he celebrates the first night with a friend's family.
Elmo also learns about Hanukkah in this Elmo's World Happy Holidays DVD
: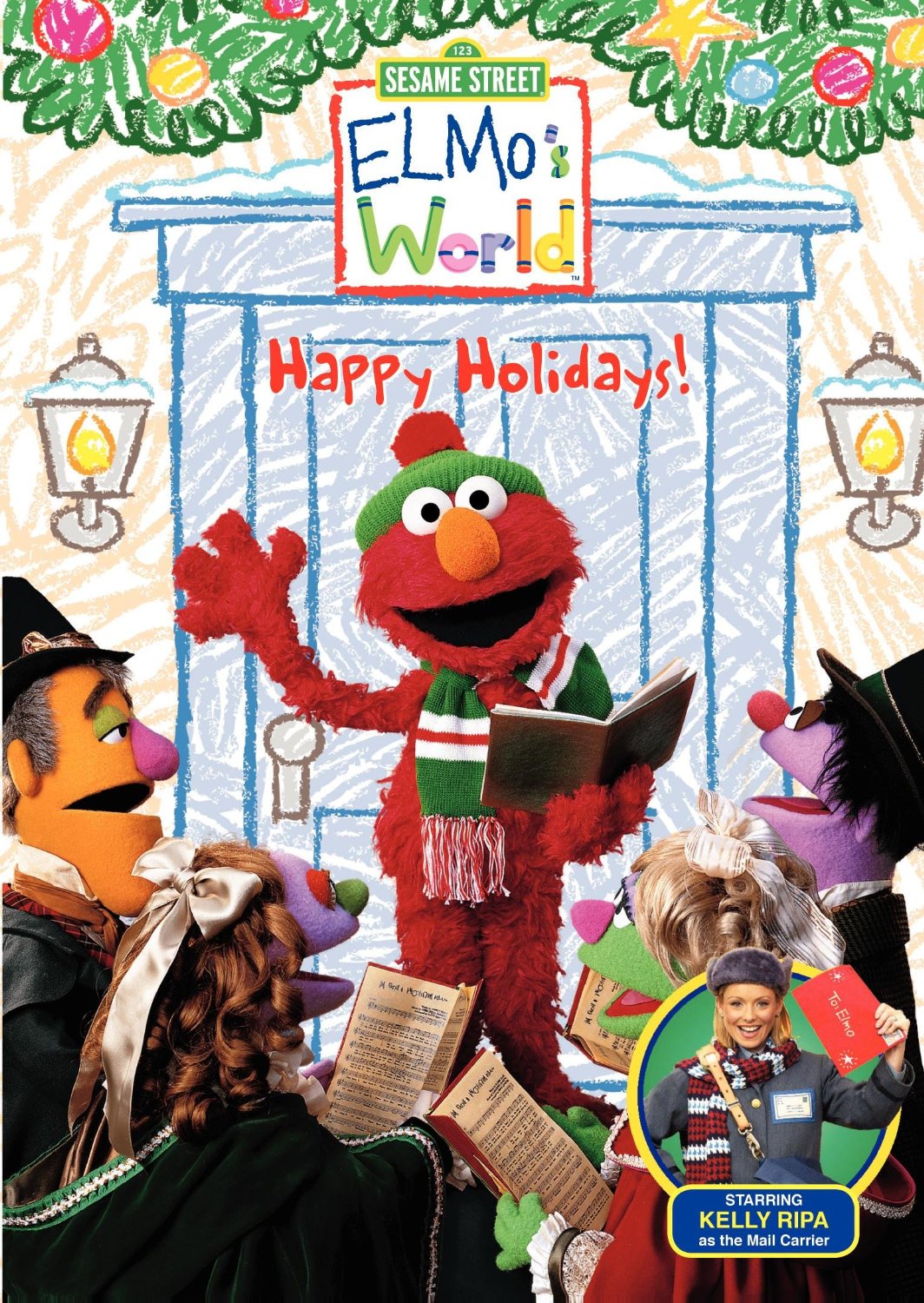 In this DVD, Elmo learns about holidays around the world and discovers the many things that Christmas, Chanukah and Kwanzaa have in common. This is great for interfaith families or just to teach your toddler about the different holidays that people celebrate during the season.
Your toddler will be ready for all of the upcoming Jewish holidays with this KidKraft Holiday Puzzle Set
: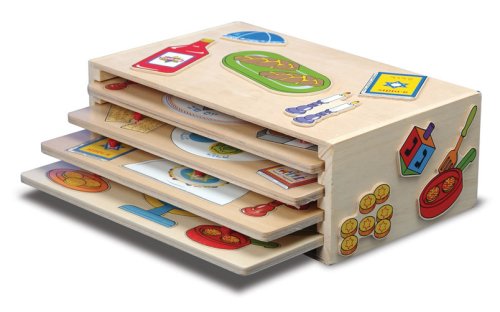 It includes puzzles for Hanukkah, Shabbat, Passover and Rosh Hashanah in a wooden storage case.
Crafts are great gifts for little kids. Here are a few of our favorite choices:
Toddlers can do lots of projects with these Hanukkah Peel & Stick Foam Shapes
: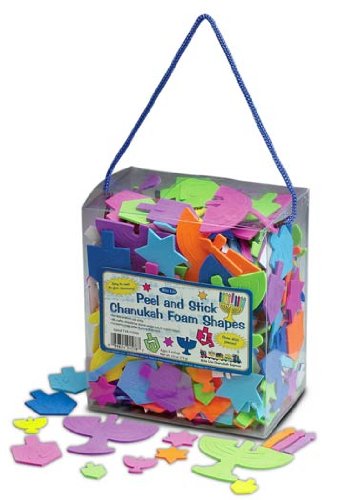 Here is a cute Chanukah Rubber Stamp Kit
: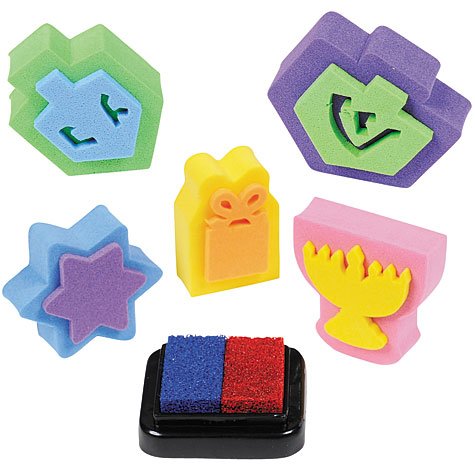 It includes 5 stamps and an ink pad.
And they will stay busy for hours with this 101 Things To Do for Chanukah Activity Set
: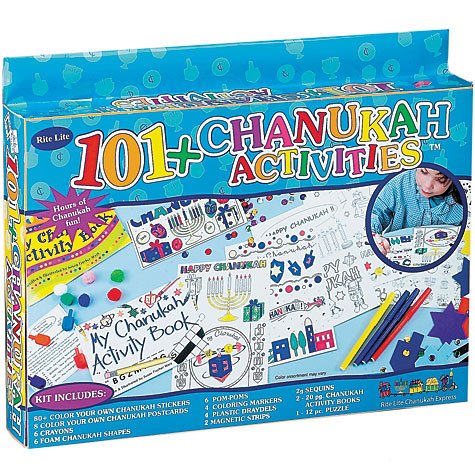 The set contains 60 color-your-own Hanukkah stickers, 40 Hanukkah activity pages, 1 color-your-own Hanukkah puzzle, foam Hanukkah shapes, 2 magnetic strips, 4 plastic dreidels, crayons, pom-poms, markers, and sequins. Wow!
If your child loves to paint, get this Paint-Your-Own Dreidel Kit
:
The kit includes 1 paintable dreidel with display stand, a stencil with Hanukkah patterns, 6 acrylic paint colors, a brush, and a glitter marker.
And of course, everybody loves Little People! Here is the classic Fisher Price Little People Hanukkah Set
: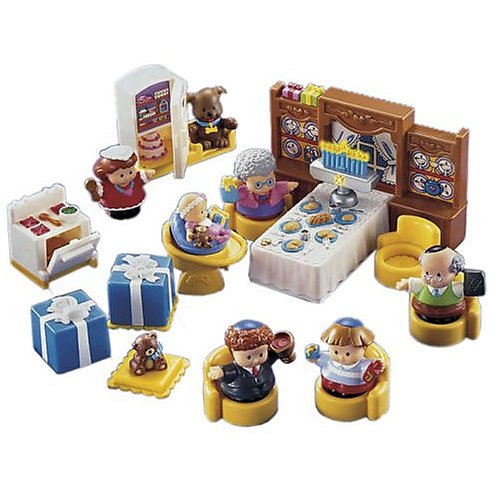 For more great gift ideas visit our Jew it Up Kids' Store!