Quick and Easy Hanukkah Prep
If you don't have a lot of time in the evenings to prep for Hanukkah festivities, here are some shortcuts that you can take.  Sometimes it's all in the presentation.  Decorate and prep earlier in the day, put out lots of easy store-bought sides, and nobody will believe you threw this party together so quickly.
No time to shred potatoes and onions?  Fry up some frozen latkes!  Golden makes frozen potato pancakes in both regular and sweet potato varieties.  Serve them sizzling hot on a platter and put out bowls with applesauce and sour cream on the side.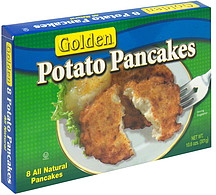 They taste delicious, and when fried and served with yummy toppings no one will know you made them in minutes!
Trader Joe's also sells frozen latkes in both regular and sweet potato varieties.
Kosher Street gives a great list of toppings to put out for a latke bar including horseradish, lox, goat cheese crumbles, dill yogurt, and pesto.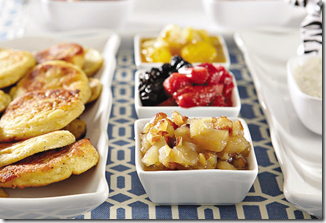 And if you don't have time to make dough for sufganiyots (fried doughnuts filled with jam), use refrigerated buttermilk biscuit dough such as Pillsbury's Grands Biscuits.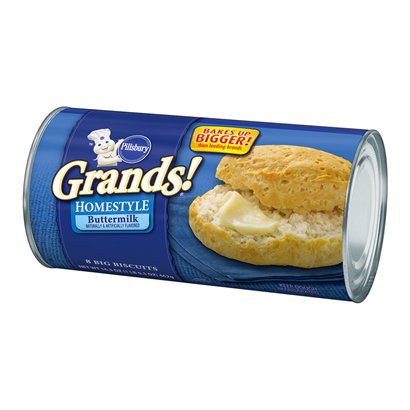 Just cut the dough into circles with a small round cookie cutter, and push into slightly more of a ball shape. Fry the dough in an inch or two of oil over medium heat for a few minutes until golden, then flip over to fry the other side.  Drain on paper towels then sprinkle with cinnamon sugar, powdered sugar or roll in sprinkles. Pillsbury suggests coating with a sugar and sea salt mixture and serving with store-bought caramel dip. Yum!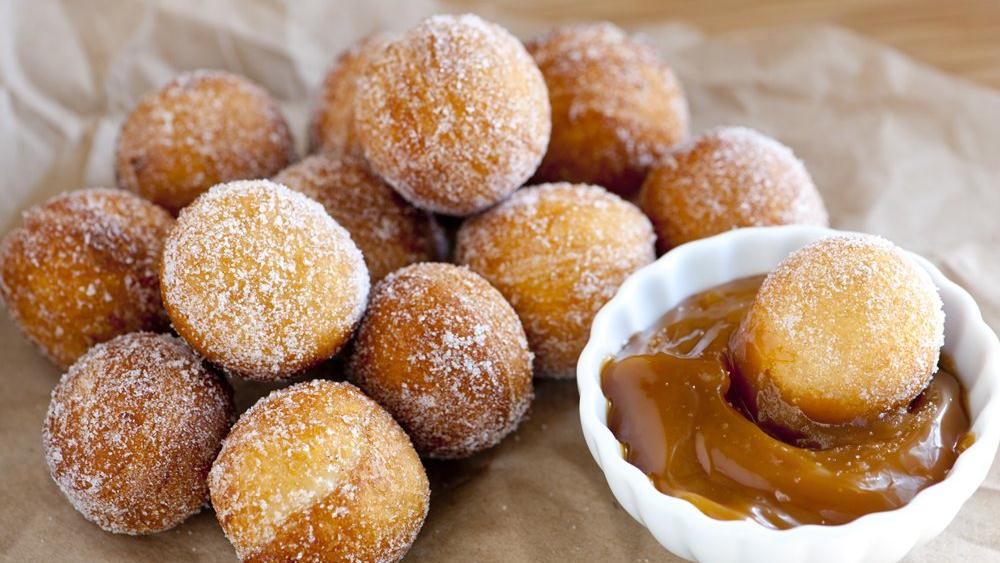 You can also fill these with jam.  Fill a pastry bag with the jam or jelly of your choosing (as long as it is not too thick to fit through your pastry tip).  Fit a long narrow tip onto your pastry bag and simply poke a hole in each "su-fake-niyot" and squirt in a bit of filling.  So easy!
Wilton makes a great Decorating Tip Set
that you can use for all kinds of baking projects: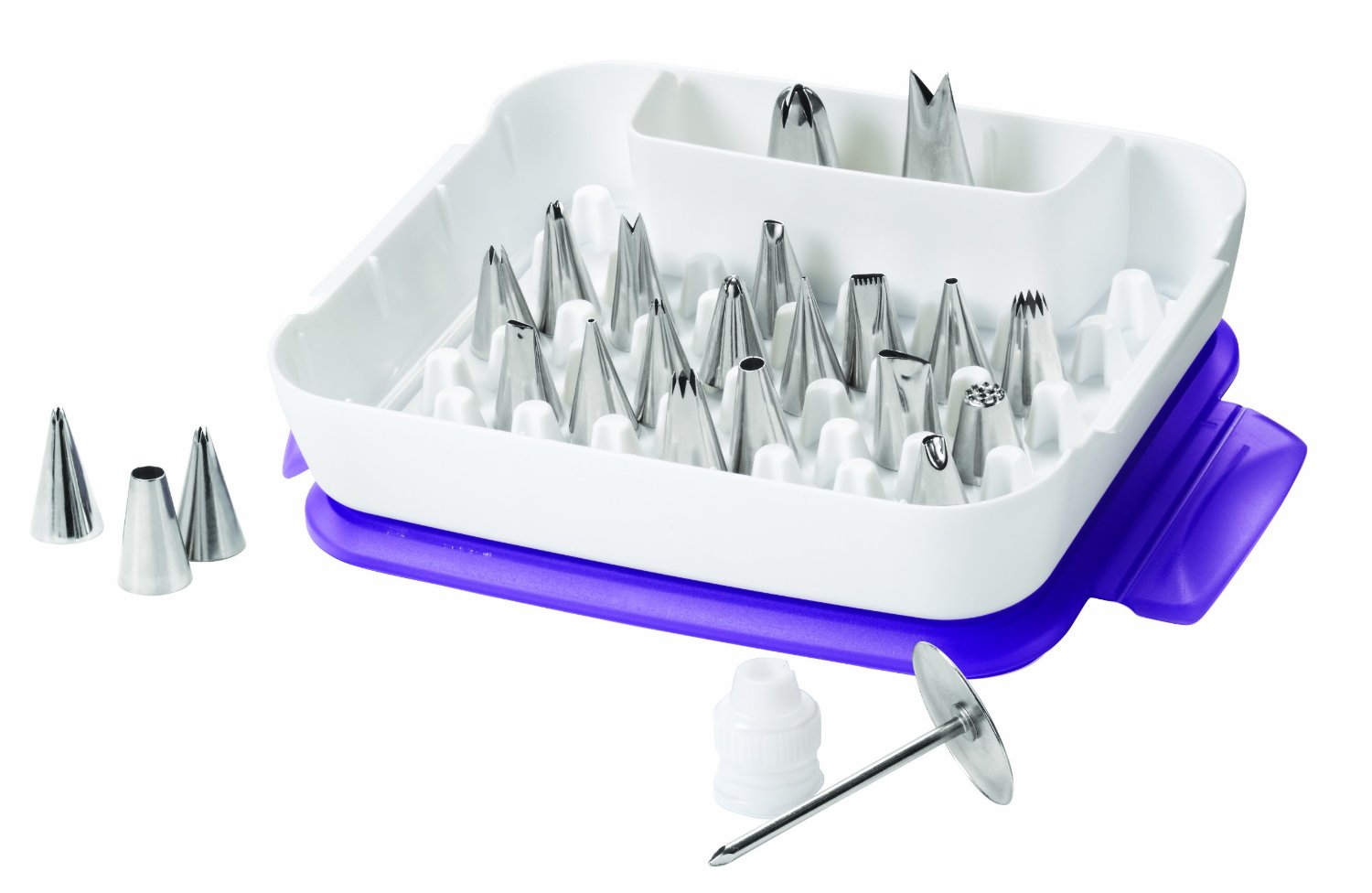 It includes 22 tips of different sizes. Wilton also makes Disposable Decorating Bags
that are great to have on hand.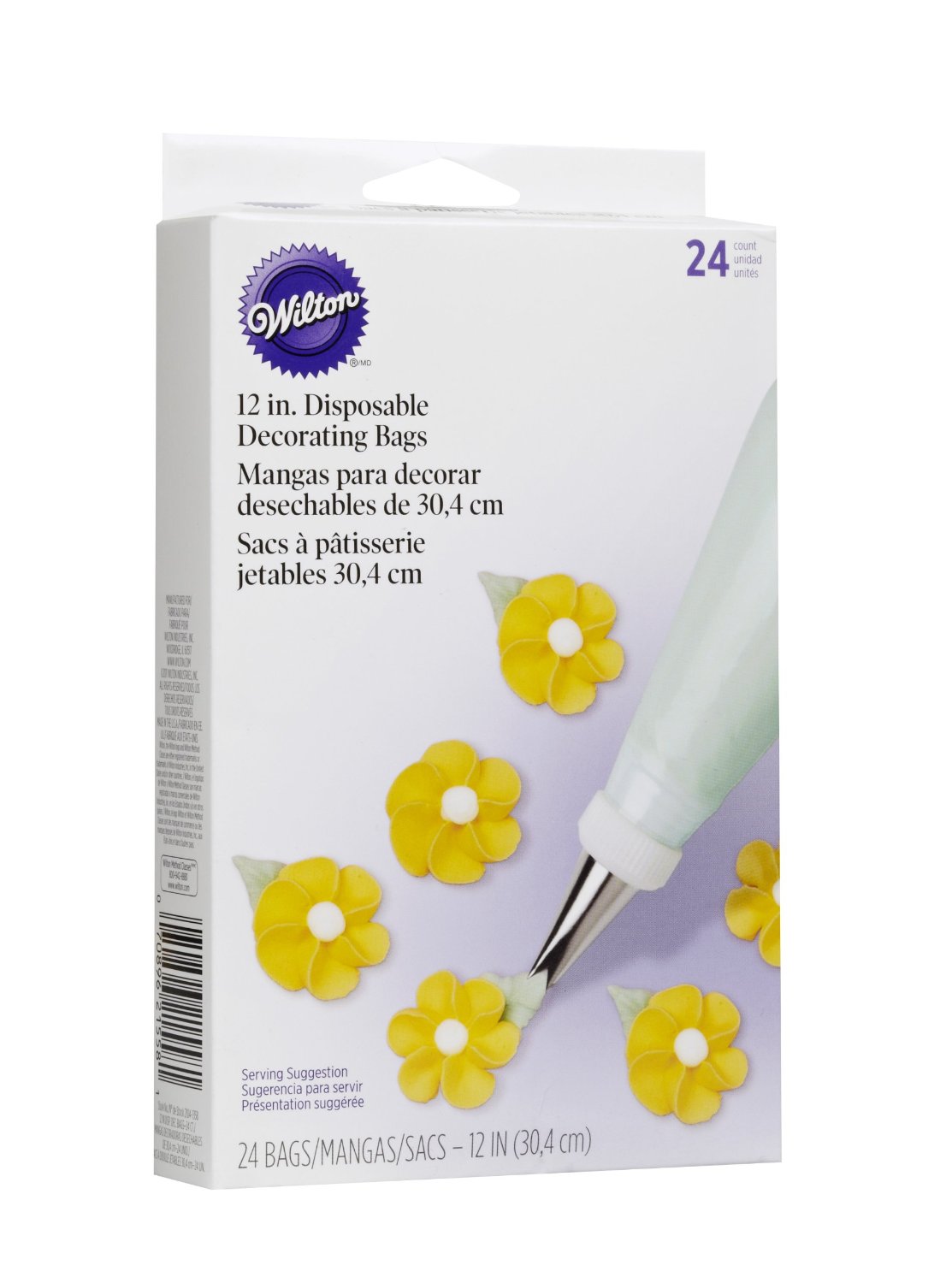 You can even set up a quick do-it-yourself sufganyiot bar.  Simply fry a batch of the refrigerated dough balls and serve on a large platter.  Skip the jam if you wish.  Put out bowls of frosting, sprinkles and sanding sugar, and let the kids (and adults!) decorate themselves.  Saves you another step and it's a fun Hanukkah activity and dessert in one! Check out this donut hole bar, featured on B. Lovely Events: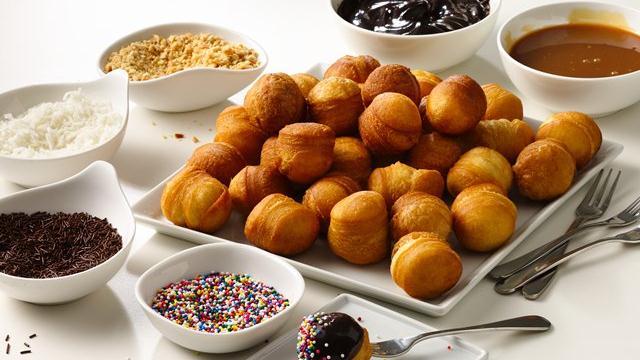 Chag Hanukkah Sameach!