Passover Ten Plagues Coasters and a Giveaway!
We are loving the great products available on the Matanote Stationery Etsy Shop. The shop carries beautiful papergoods appropriate for many Jewish holidays and occasions.
There are some fantastic Passover products, such as these cool Ten Plagues Dipping Wine Coasters: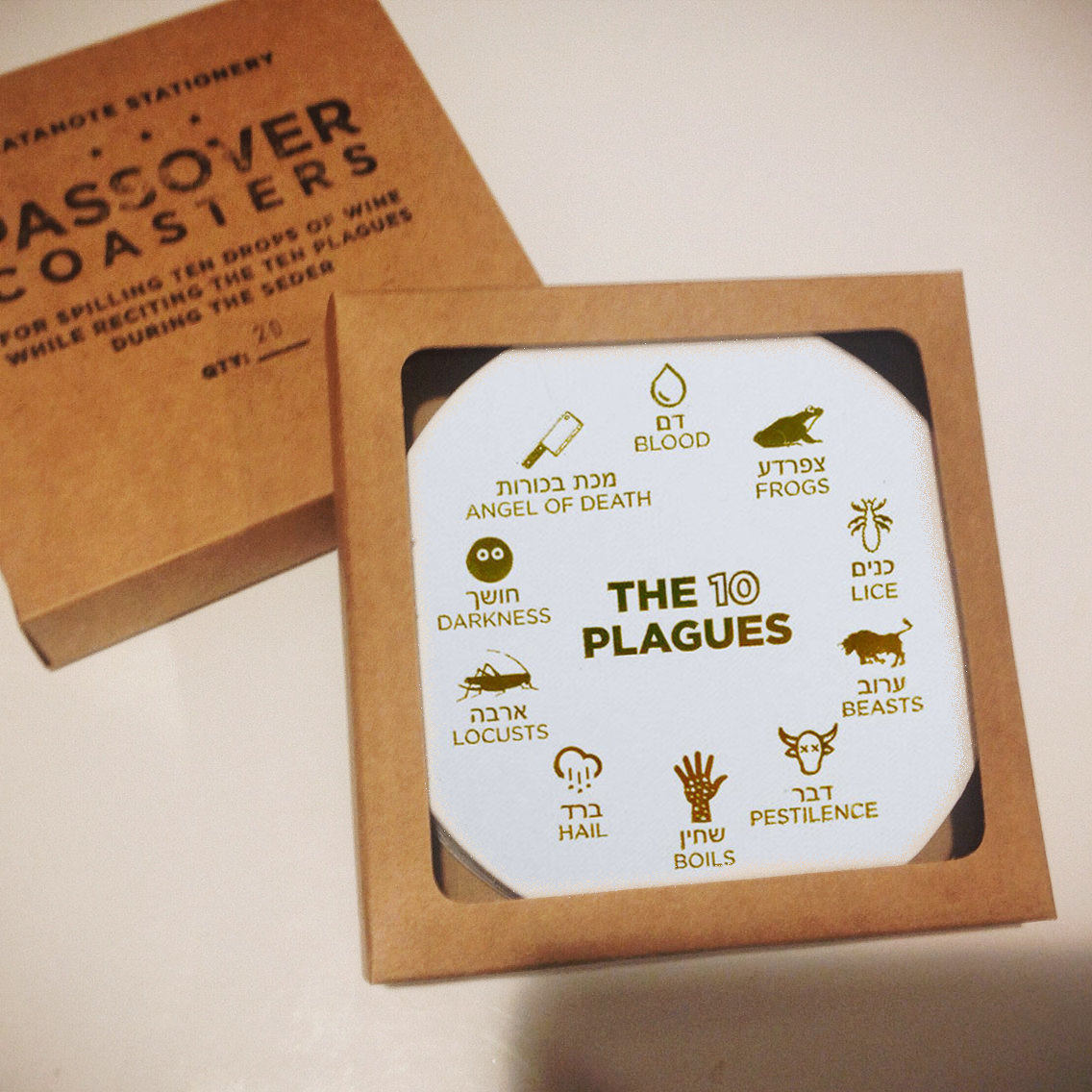 The coasters, stamped in 18k gold foil, are printed with icons of each of the ten plagues as well as the words in both Hebrew and English.
They are specifically designed for spilling the ten drops of wine while reciting the plagues during the Seder. Keep your plates clean for dinner, use these coasters instead!
These coasters are a fantastic Seder hostess gift, or fun to provide guests at your own Seder. They are available in a set of 20 coasters, and measure 4″ diameter. They are also available in champagne and silver foil. The coasters come beautifully packaged ready to gift.
[plain]
The Giveaway!
To celebrate this new product, Matanote Stationery is giving away a whole set of these coasters! To enter to win, simply
sign up to receive Jewitup.com email updates
by entering your email address at the top right of this page! [/plain]
By signing up for our updates you won't miss any of our posts spotlighting Jewish recipes, entertaining and lifestyle ideas. Existing subscribers will automatically be entered to win. The winner will be chosen on April 7 and notified by email. Enter today!
These "Dayenu" coasters also make a great hostess gift to bring to a Seder, or to put out during pre-Seder cocktails.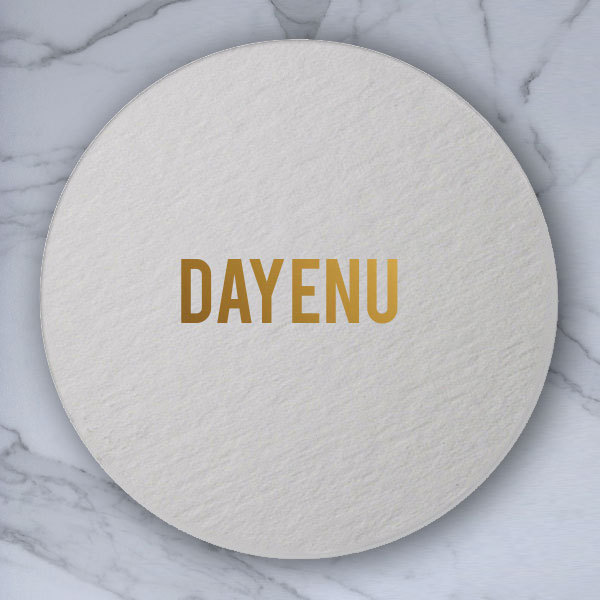 We also love this fun Matzah card, either to hold a gift for the afikomen-finder, or as a cute thank-you note to your Seder hosts.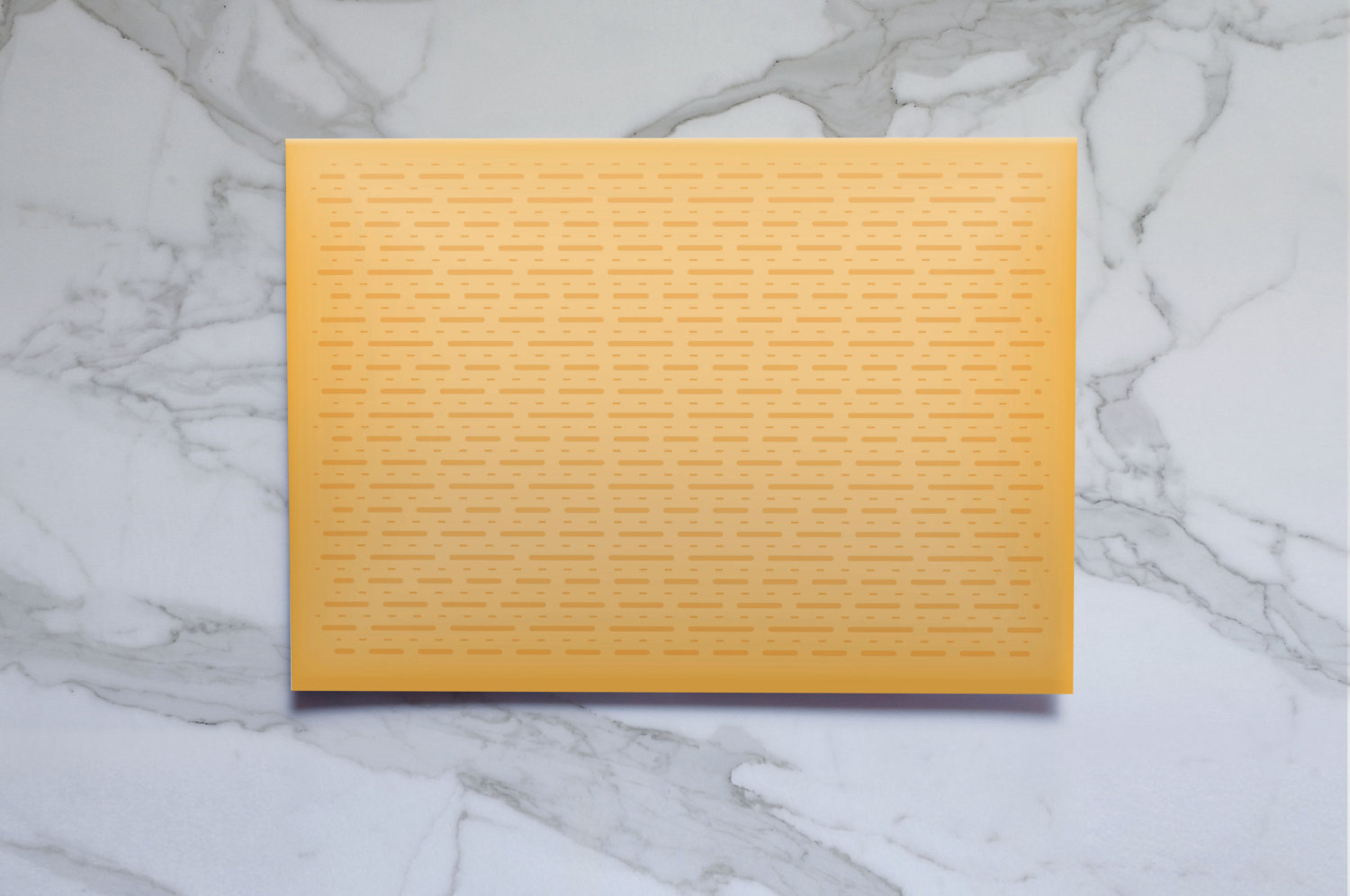 The cards have a blank interior and come with coordinating envelopes.