How to Raise a Jewish Dog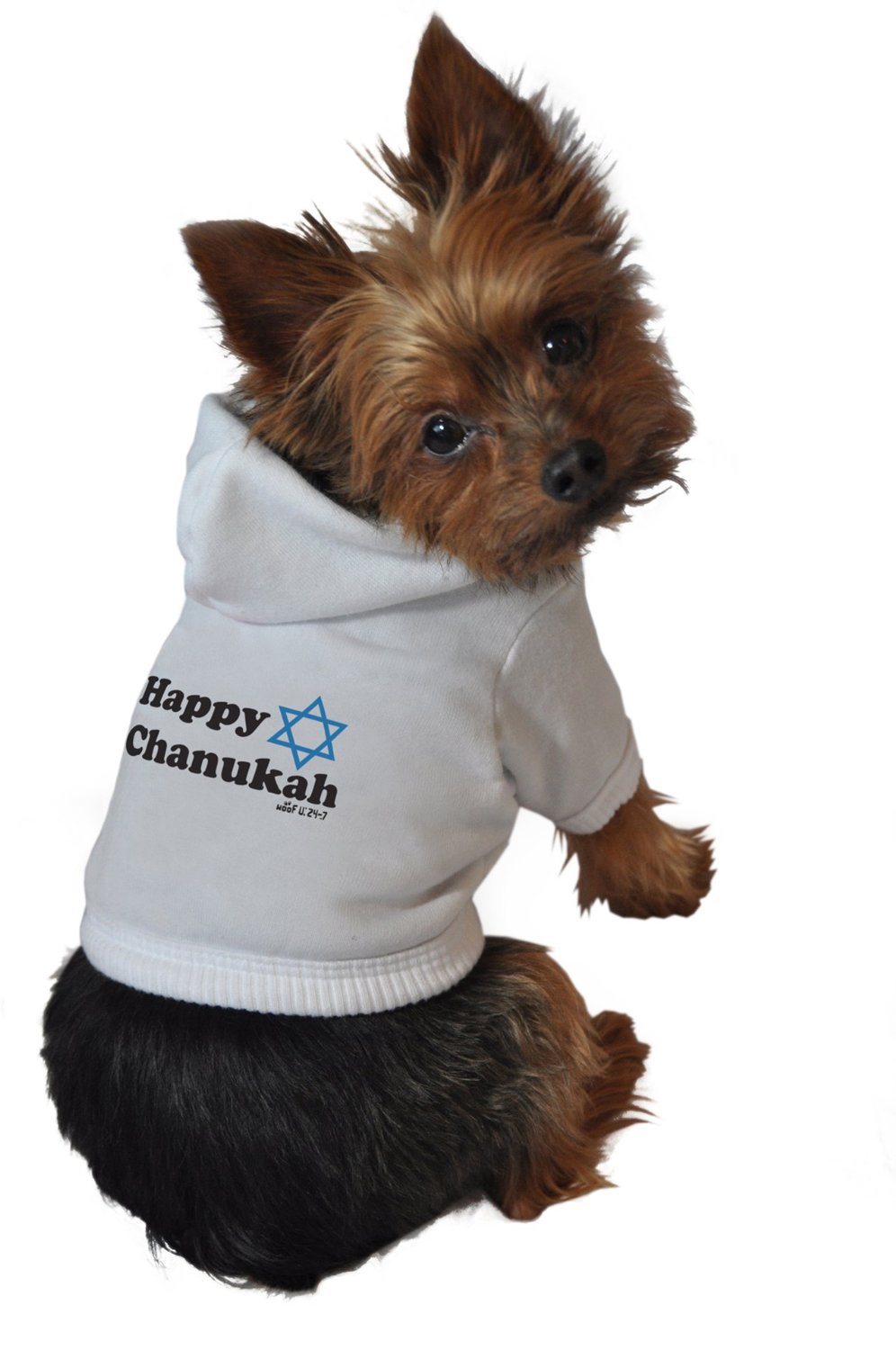 Have a dog?  Or thinking about getting one?  Just follow these simple instructions to turn your MUTT into an M.O.T.!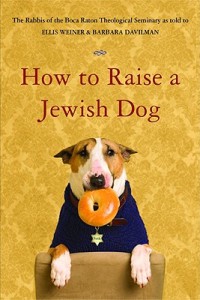 This book addresses the question "why are Jewish dogs different from all other dogs?" According to the book's description, the authors "have developed the essential dog training program for raising a Jewish dog. For the first time, the same dynamic blend of passive-aggressiveness and smothering indulgence, that unique alloy of infantilization and disingenuous manipulation that created generations of high-achieving Jewish boys and girls, can be applied to create a generation of high-achieving Jewish doggies."
Written by the co-authors of the bestselling "Yiddish with Dick and Jane" and "Yiddish with George and Laura," this essential guide is sure to be a complete howl.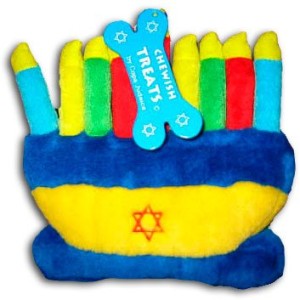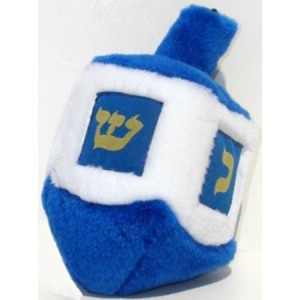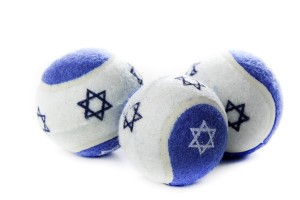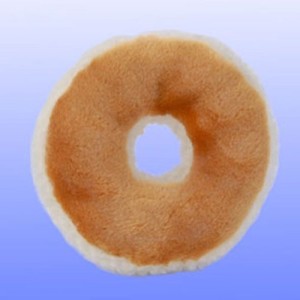 6. Spread the love of Hanukkah's oily delights with this I Love You a Latke Pet Shirt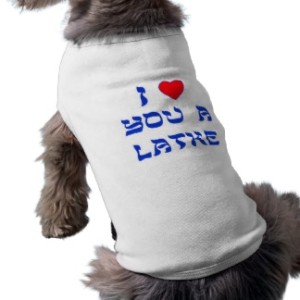 7. Advertise her position in the celebration and your household with this Hanukkah Princess Dog Tee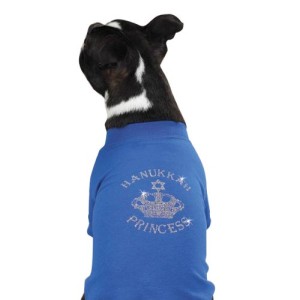 8. Get the canine Hanukkah party started with this Plush Dreidel Hat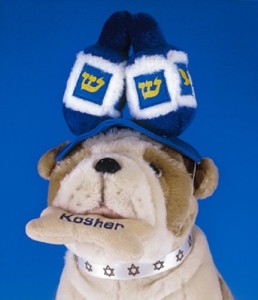 9. AND save yourself a trip from the fire department with this Plush Menorah Hat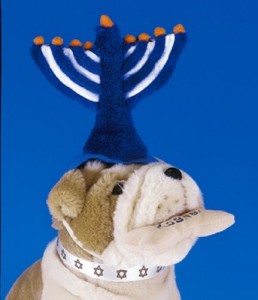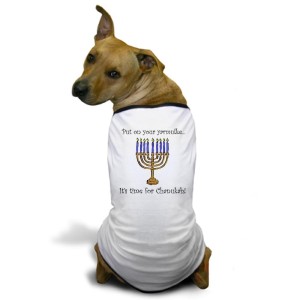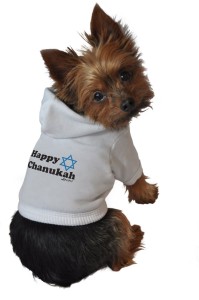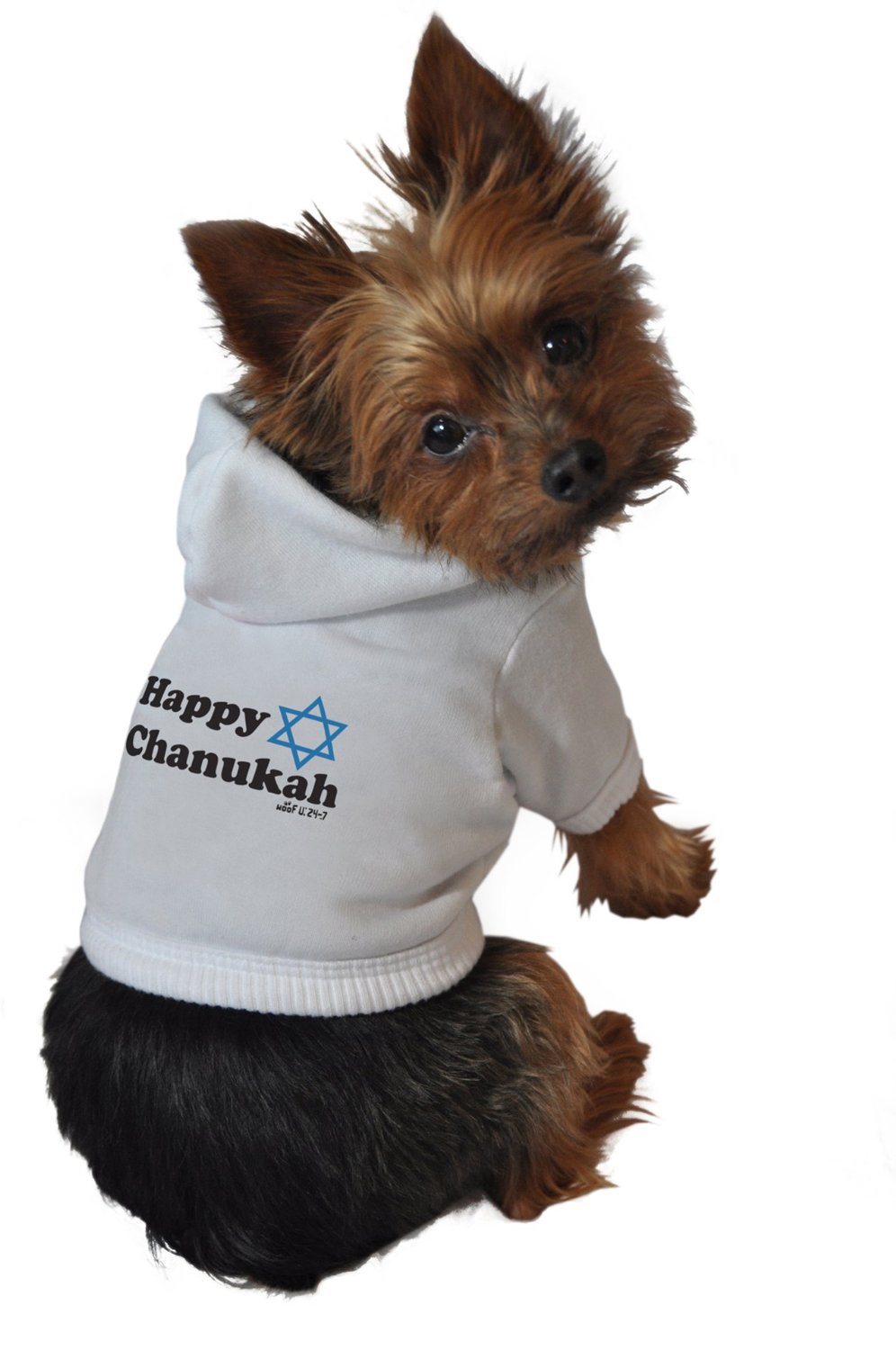 12. Too much canine kvetching? Get this Oy Vey! Dog Shirt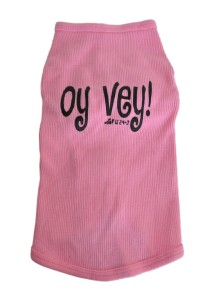 13. You know he's a good doggie and a good Jew – get yourself a copy of Spoiled Rotten Pets: Bark Mitzvah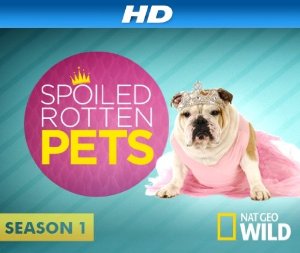 …and mark the day your doggie becomes a Jew!
Find How to Raise a Jewish Dog
and all of these great products in our Jew it Up Store!