Get Your Kids Moving with The Exodus Photo Scavenger Hunt App for Passover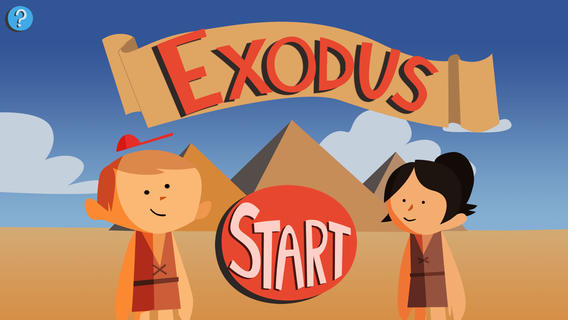 Check out Exodus: A Jewish Photo Scavenger Hunt App, the brand new interactive Passover app for kids from G-dcast.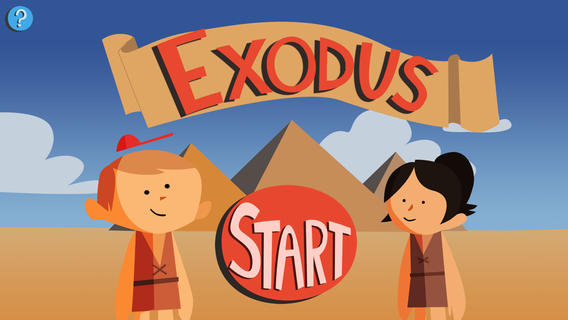 In the app, after 400 years of slavery, the Israelites are finally beginning their journey out of Egypt. Your child meets two kids who need help figuring out what to pack in this simple photo scavenger hunt.
The app explains Jewish values such as tzedakah, limud and dibbuk chaverim, and asks your child to take pictures of everyday items with your phone or tablet that capture those values. The app then instructs kids to review the photos with an adult to make sure that they have packed the right things and are ready to cross the Red Sea into freedom.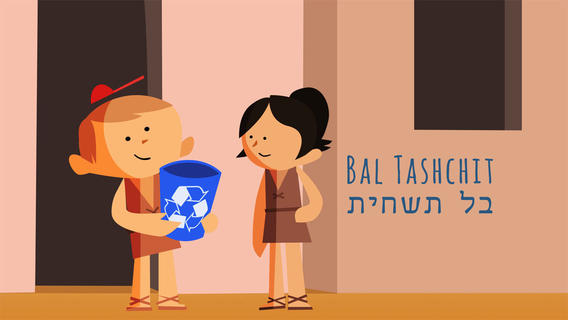 Exodus is a unique app because it get kids up and running around searching for appropriate items to photograph, as well as interacting with other family members or adults, rather than staring passively at a screen. We love how it makes screen time more interactive and at the same time explains important Jewish principles.
Exodus is designed for both the iPhone and iPad and is available for free on iTunes.
G-dcast.com is a San Francisco-based new media nonprofit dedicated to raising basic Jewish literacy through online videos, games and mobile apps. Visit www.g-dcast.com for hours of playfully animated learning.
We asked G-dcast's Director of Educational Technology Russel Neiss some questions about G-dcast in general and the Exodus app in particular.
What inspired G-dcast to create the Exodus app?
Most educational apps in the app store teach very explicit skills: Letter recognition, counting, recognizing colors, etc. We were really interested though in seeing if we could design an app that could teach Jewish values. We also knew that we wanted to build in an opportunity for kids and their parents to play and learn with the app together and to have a moment of Joint Media Engagment. But the idea really crystalized when we realized that Passover, with it's intergenerational message of remembering ourselves as if we are our ancestors leaving Egypt offered the perfect metaphor for exploring both these themes.
What ages is this app designed for?
The sweet spot is for ages 4-7, but we've heard from parents that it's been used successfully for kids as young as 3 and old as 10.
What are the ways that technology can provide exciting new opportunities for people to engage in Jewish education and observance?
We all know that Jews who are looking for answers to their questions about holidays, lifecycle events, God and the meaning of life are looking for them online, and it's important to meet people where they are. It's not necessarily the case that technology is better at explaining or engaging people in these subjects than face-to-face experiences or other alternatives, but it is important to have high quality, educationally sound, and fun experiences for the hours a day that young people are already spending in front of screens.
What is the mission of G-dcast?
G‑dcast is a new media nonprofit production company dedicated to raising basic Jewish literacy through online videos, games and mobile apps.
Can you tell us about any future projects or apps in the works for other holidays?
We have many many ideas in the pipeline, including a Hanukah app for the end of the year but the best way to find out more and keep up with our offerings is to sign up for our mailing list.
Check out some of G-dcast's additional Passover resources, such as the Let's Get Ready for Passover app, and The Passover Seder with the Four Sons animated short.