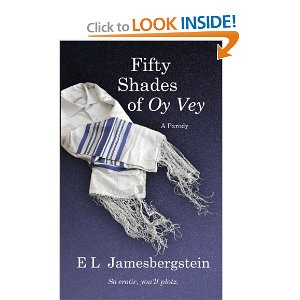 You couldn't put down the original, now pick up the Jewish version – Fifty Shades of Oy Vey: A Parody
.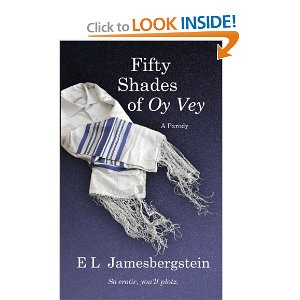 Here is an excerpt of the description: "When college senior Anatevka Stein meets bagel tycoon Chaim Silver, she encounters a mensch like none she has ever known – brilliant, lecherous and reeking of herring. The combination is impossible to resist."
We can't print the rest, so you will have to buy it and see for yourself what Chaim teaches Anatevka in his Blue Room of Broadloom, and why the first night of Passover with Chaim is truly different than all other nights …
Also available on kindle: Fifty Shades of Oy Vey: A Parody
.
If you want more after reading this book then check out this article from Haaretz on Jewrotica.com. It is a new website for the Jewish community that bills itself as "a hub of Jewish sexual expression."
It is sure to leave you verklempt with passion!