Delicious Side Dishes for Passover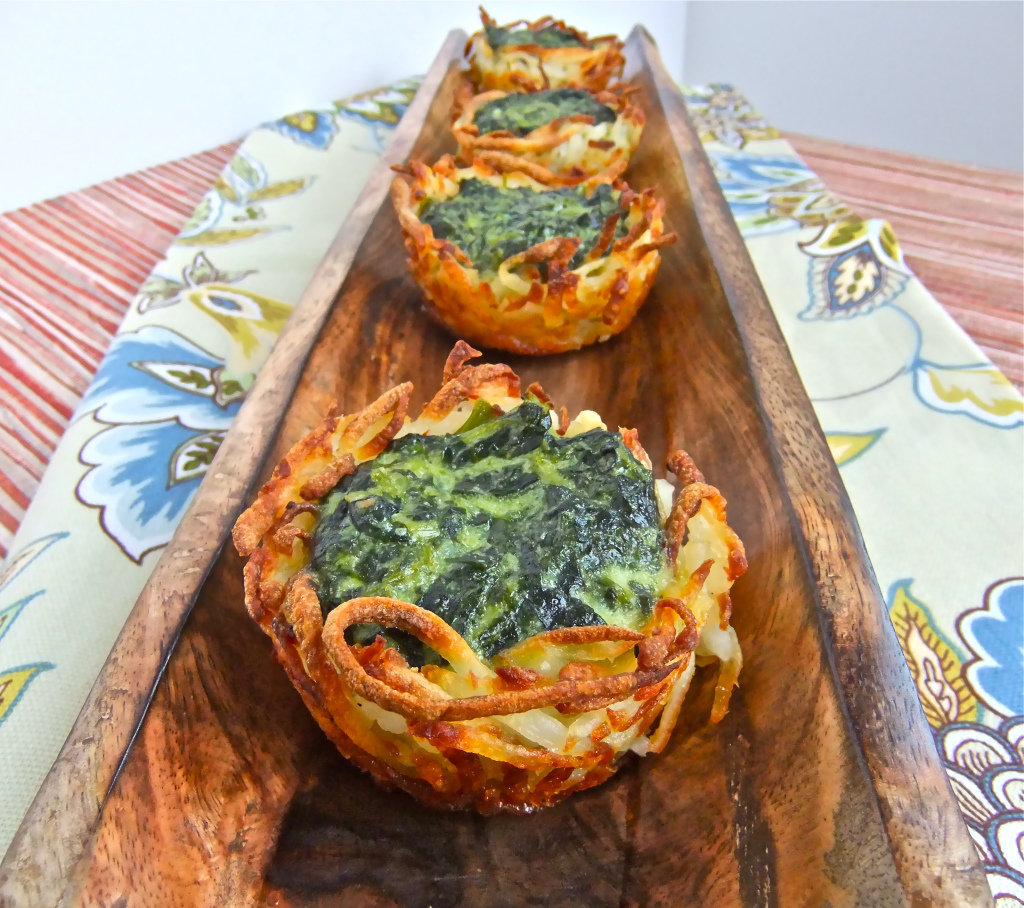 This year, our list of side dish and salad ingredients has expanded, as leaders in Kashrut supervision have declared that quinoa, the grain-like seed grown in South America, is kosher for Passover when processed with special OU Passover supervision and bearing the OU-P symbol. This is good news to many because quinoa is quick-cooking as well as gluten-free and cholesterol-free. We've included a few quinoa recipes in this list of our favorite sides.
The following recipes can be made as sides or appetizers for your Seder, or sides or vegetarian dishes for any night of the week during Passover.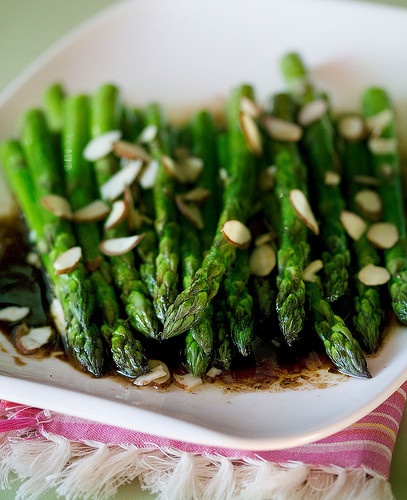 This is a perfect springtime recipe, and so easy with only four ingredients.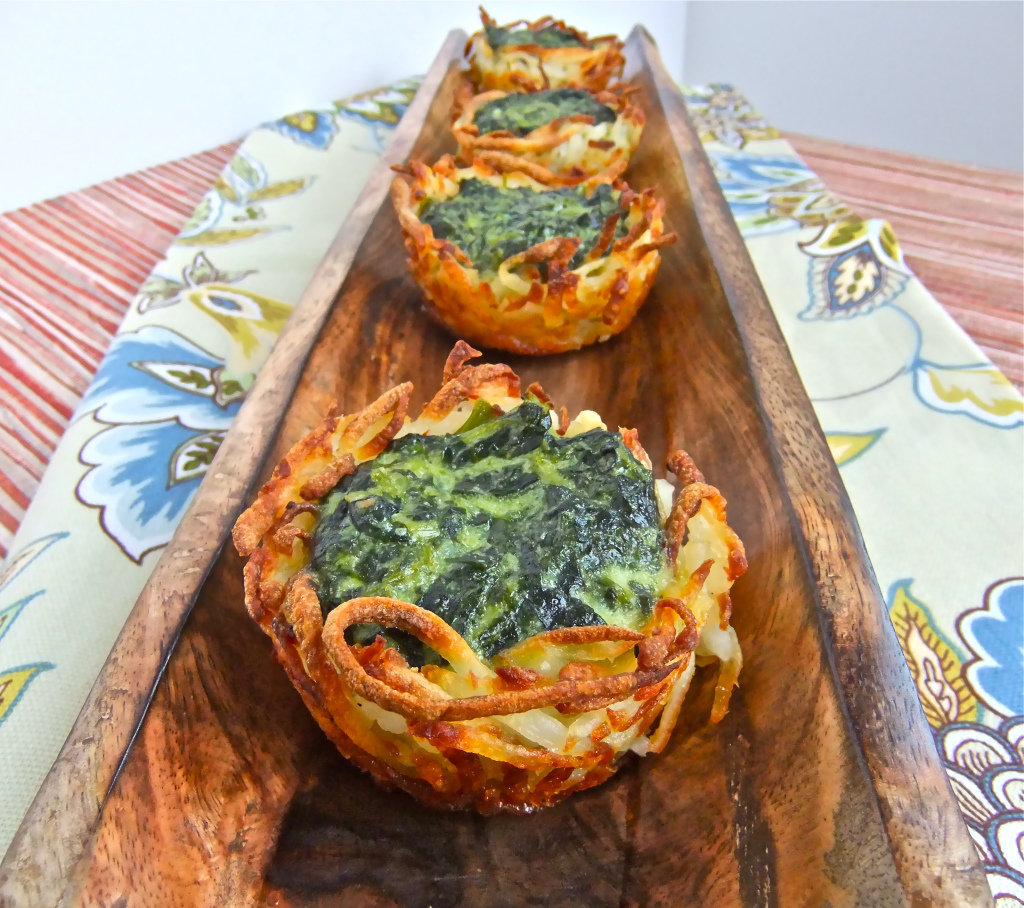 These are sure to impress guests at your Seder as a side dish or appetizer.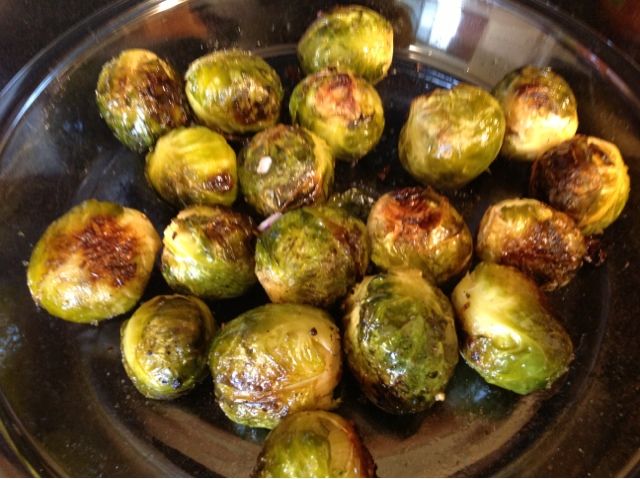 Here is a variation on the typical brussels sprouts drizzled with olive oil. The honey caramelizes under high heat and gives some sweetness. Yum!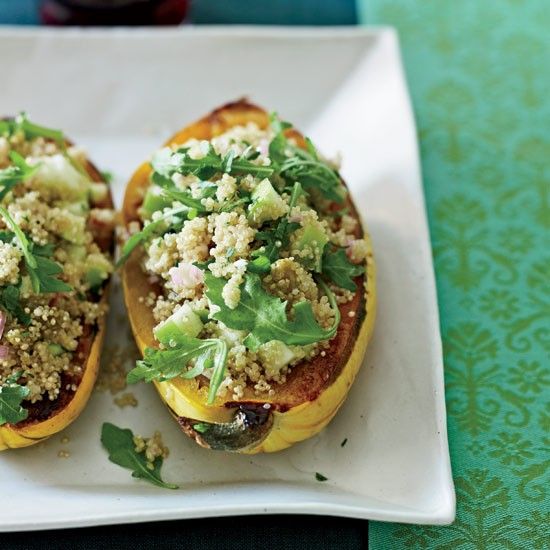 This dish makes a great side or vegetarian main course. Quinoa is combined with arugula, apple, raisins and fresh herbs, then spooned into a halved baked squash.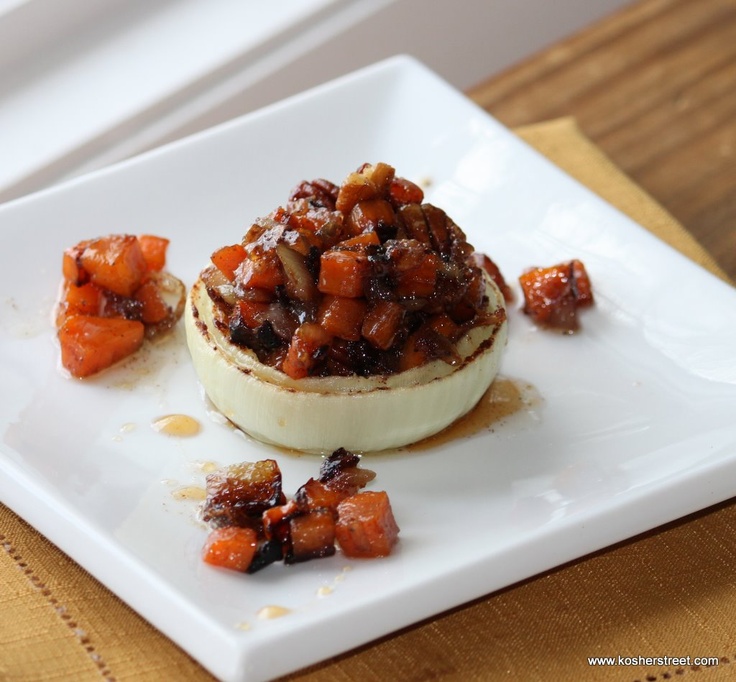 This dish is presented beautifully in its edible onion "bowl" and is a great complement to any main dish.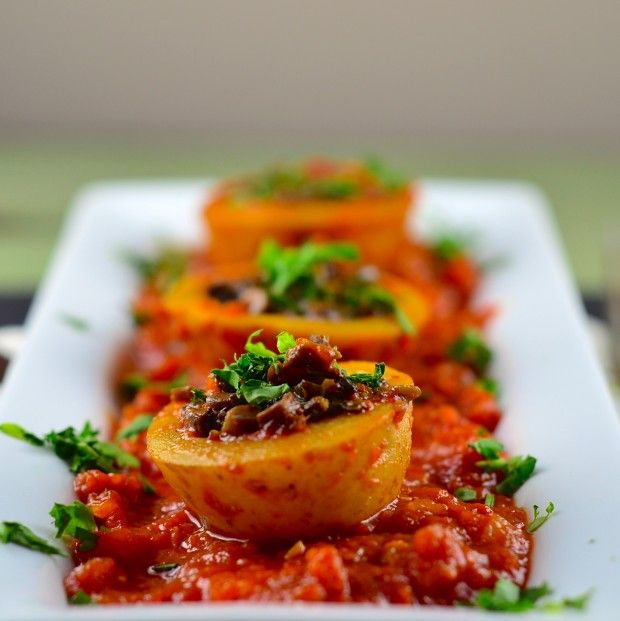 This veggie-packed vegan and gluten-free recipe has a delicious Middle Eastern-inspired flavor.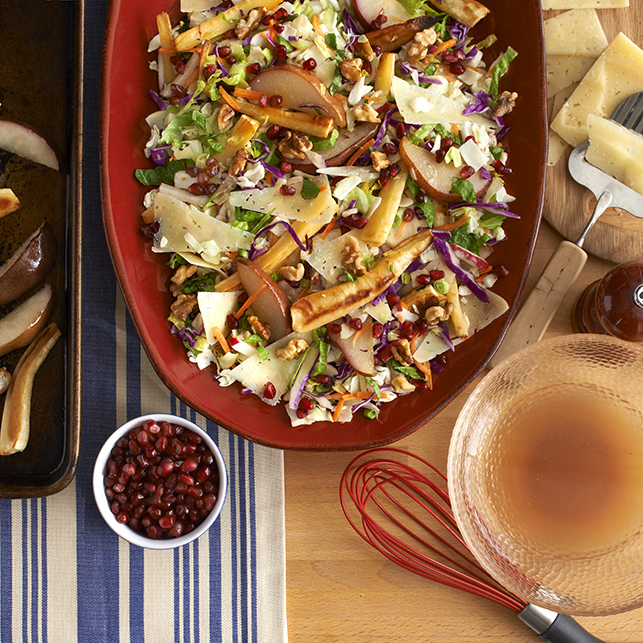 The pear, walnuts and pomegranate seeds make this a perfect Passover salad. You can just leave out the cheese if serving with a meat meal.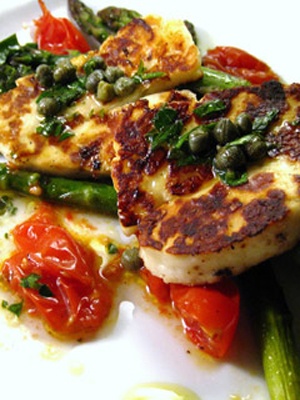 If you are serving dairy this makes a nice and flavorful side dish.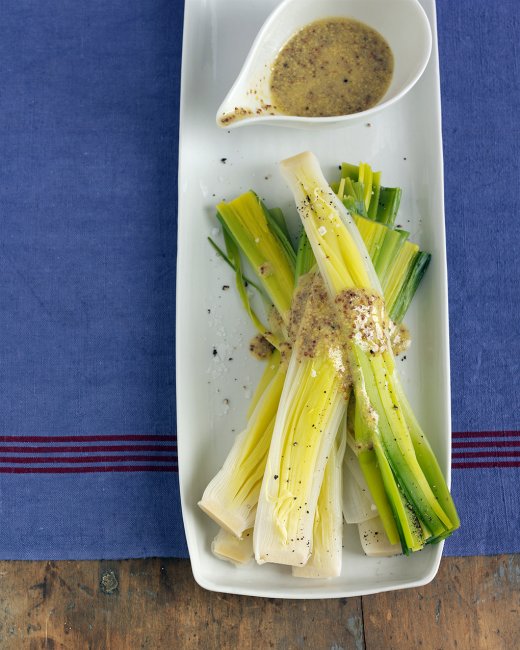 Steamed leeks drizzled with a mustard vinaigrette make an easy Passover side dish.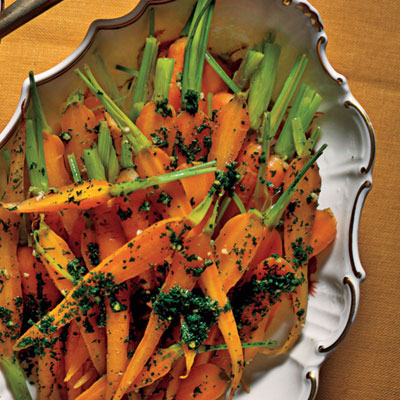 The delicious garlic-and-herb vinaigrette contrasts nicely with the sweet carrots in this low-calorie recipe.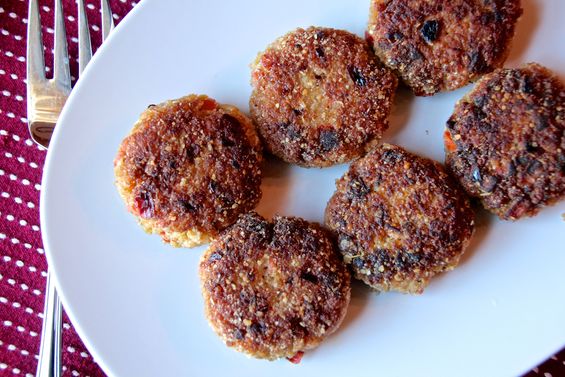 We are so excited that quinoa is now deemed kosher for Passover that we are including two recipes! These quick pan-fried cakes are a nice variation on the traditional quinoa salads and pilafs and a great way to use up leftovers.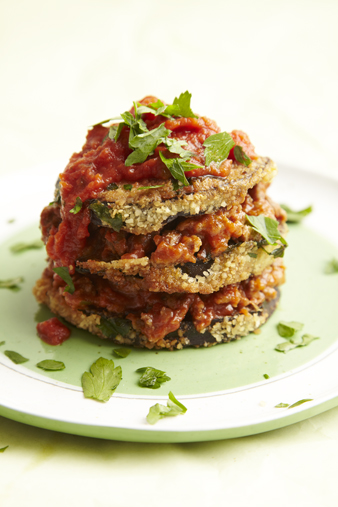 These are a hearty side dish or layer them with cheese and serve as a vegetarian main course.