Challah Back to the Kitchen
It's Friday and for those of you who observe the Sabbath, you need a challah. There are tons of recipes for plain, sweet, savory and stuffed challahs, so we will feature one each week.
In honor of the holiday season, here is a delicious recipe for a Cinnamon Apple Stuffed Challah: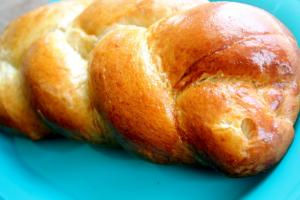 Everybody will give a holler for this challah! Shabbat Shalom!
Visit our Shabbat Recipes Pinterest Board for more recipe ideas: