Amar'e Stoudemire is a power forward for the New York Knicks and a six-time NBA All-Star, as well as an actor, producer, motivational speaker, and co-owner of the Hapoel Basketball Team of Jerusalem. Now he can add cookbook author to the list, as his first cookbook, Cooking with Amar'e: 100 Easy Recipes for Pros and Rookies in the Kitchen
, was released yesterday.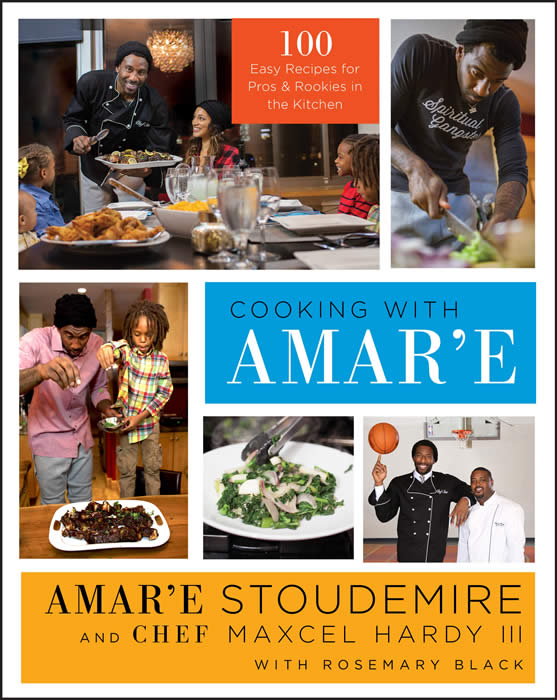 Cooking with Amar'e
, co-written with his personal chef Maxcel Hardy, features stories and more than 100 recipes, tips, and instructions on cooking techniques and preparation for home cooks at all levels. With delicious and easy-to-replicate meals, it allows beginners and practiced cooks to hone their kitchen skills and master dishes at their own pace. Amar'e proves that dads everywhere can be superstars in the kitchen.
This practical and fun cookbook is rank the recipes by difficulty, from "layup" (easiest to prepare) to "jump shot" and then "slam dunk." Stoudemire has taken great interest in his recently discovered Jewish roots and the cookbook reflects this, with no pork, lobster, shrimp, or crab dishes. It includes a great recipe for barbecued short ribs that Stoudemire enjoys for Shabbat.
This book makes a great Father's Day gift. Buy Cooking with Amar'e here!