Build Your Own Hanukkah Cookie House!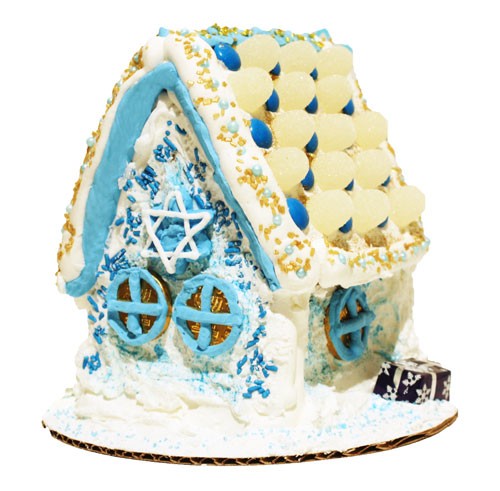 Who says that gingerbread houses are just for Christmas?
Besides ugly sweaters, another fun Christmas tradition that we've enjoyed adopting for Hanukkah is decorating gingerbread houses.  Why not? It's an easy craft project and relatively inexpensive – depending on how much candy you buy – for both kids and adults, and you get to enjoy and display the fruits (well, the sweets!) of your labor throughout the holiday season.
This great Chanukah House Cookie Decorating Kit
is a fun way to get into the holiday spririt: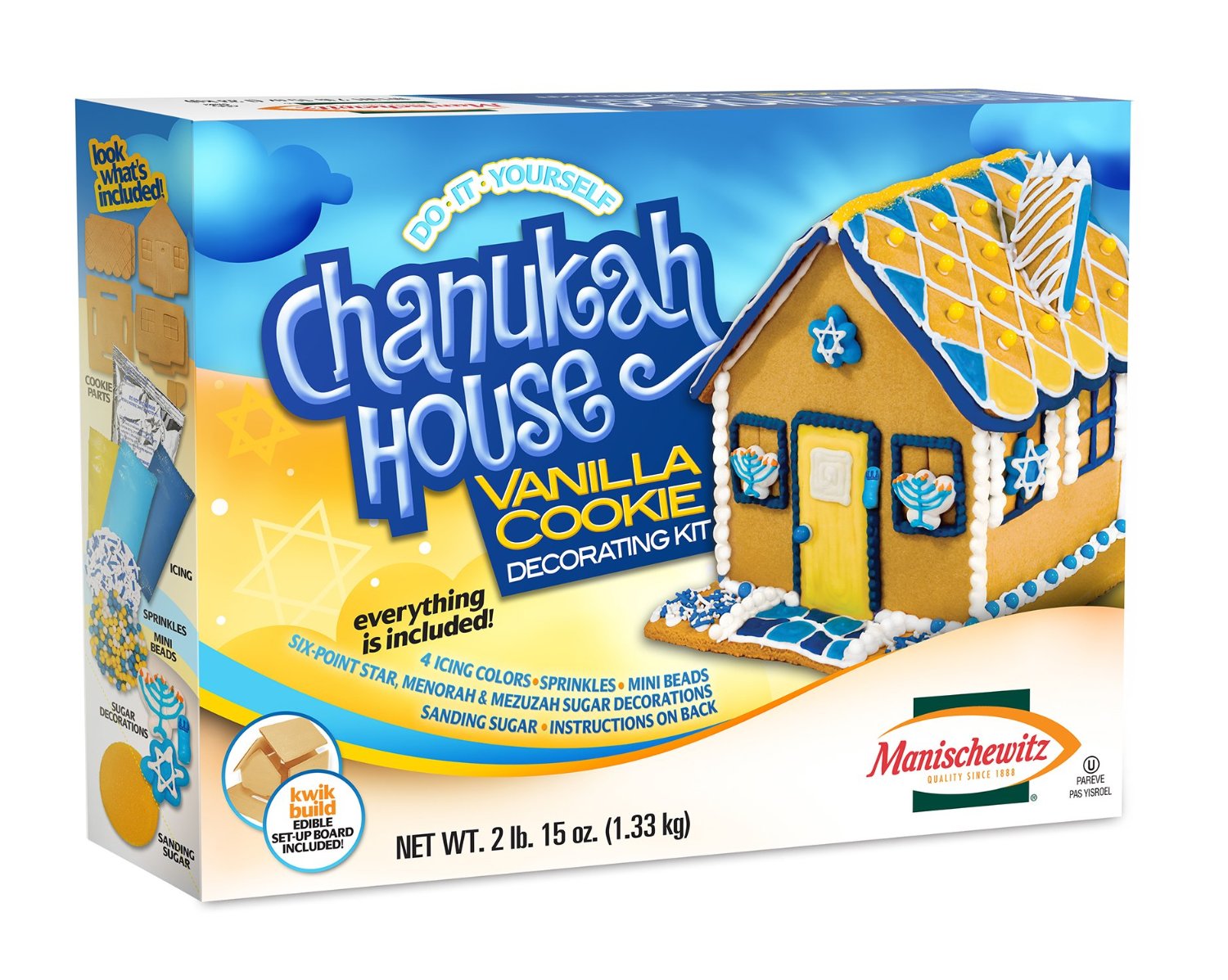 It includes everything you need for decorating your own cookie house – the cookie walls, icing, sanding sugars and candy.
If you don't want to buy the kit, here are some easy instructions from the Jewish Daily Forward for making this "Edible Shtetl."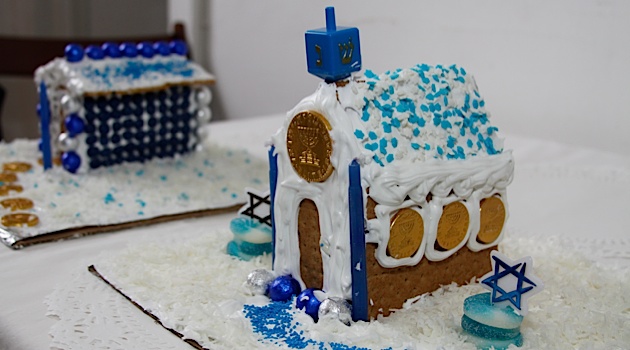 See what kinds of cool designs you can make with different types of frosting and candy. Your only limit is your imagination!
Check out some of these great examples:
Here is a house made from matzoh from Cake Central: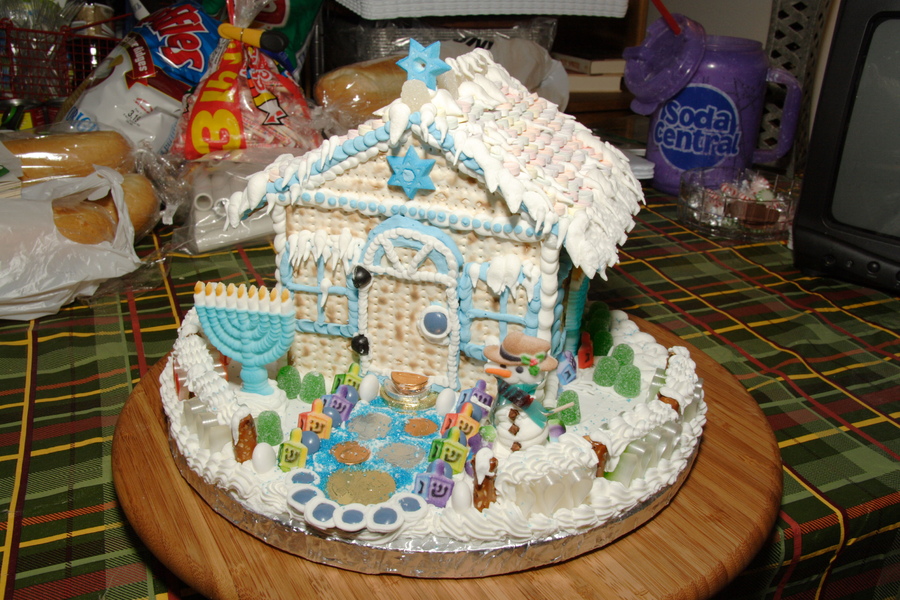 Here is a beautiful house from Stella Pastry: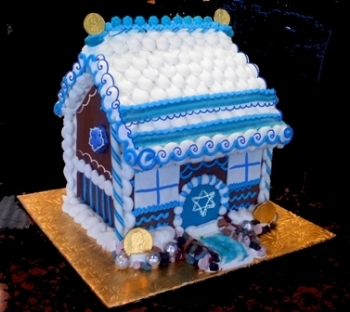 The Solvang Bakery offers several different Hanukkah houses, including these: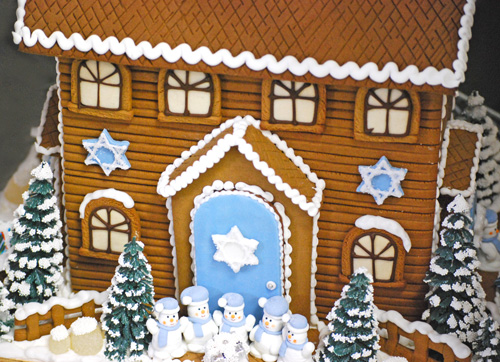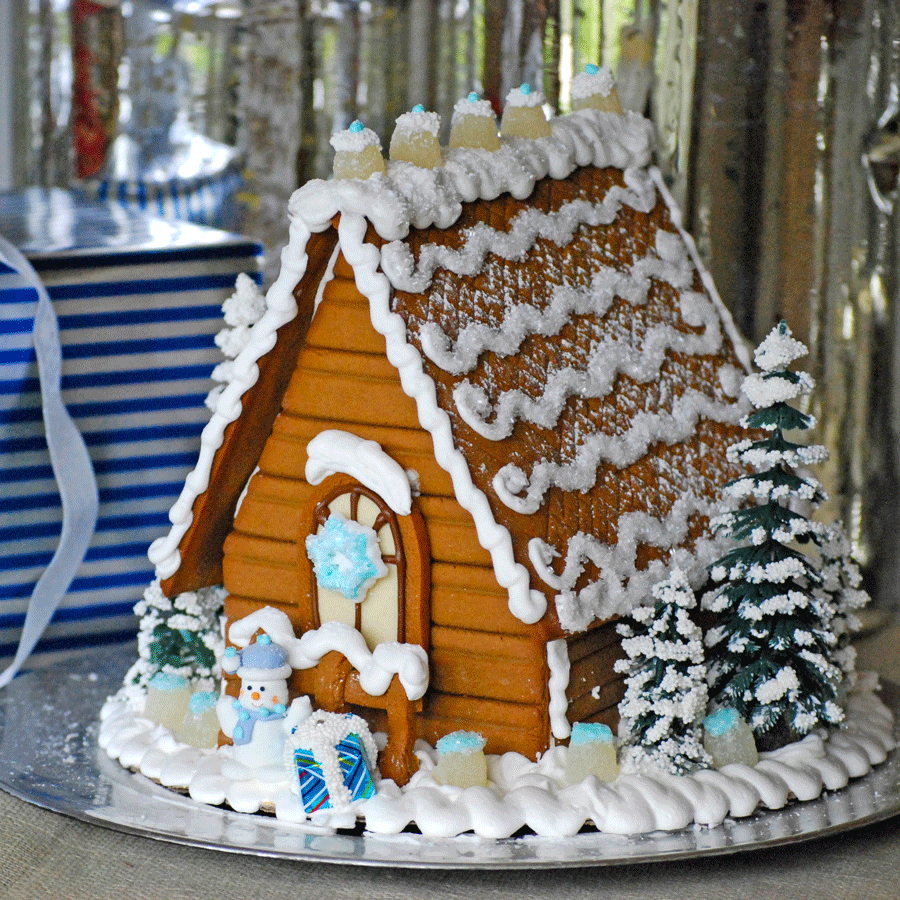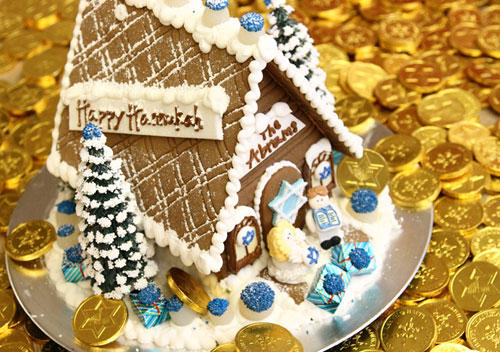 This house from Quintessential Cookies is covered with so much icing and candy you can barely see the gingerbread: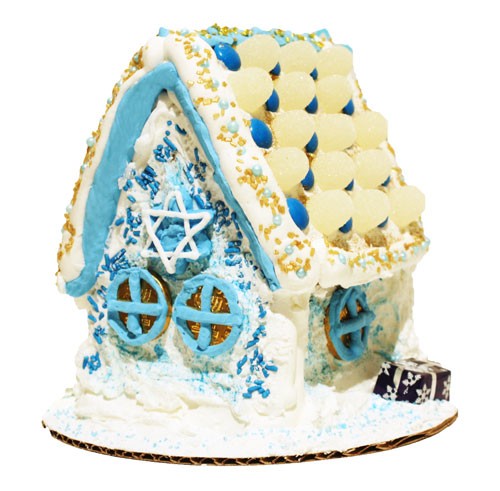 Have fun building and decorating your own Hanukkah house – the hardest part will be to avoid eating it!
For more Hanukkah activities, visit our Pinterest Board for Hanukkah Ideas and Crafts.