A-Corny Fall Dessert Idea!
How cute and easy are these donut-hole acorns!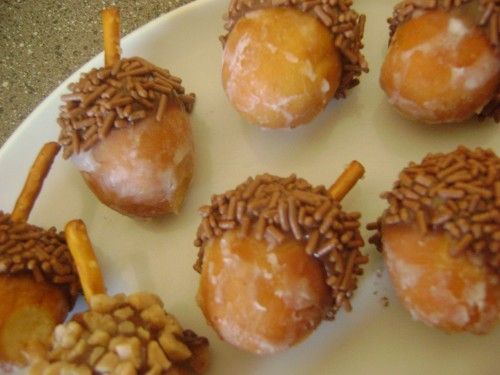 Just take glazed and/or chocolate glazed donut holes, spread peanut butter, chocolate frosting or nutella around the top, and dip in chocolate sprinkles, crushed nuts or toffee bits, or whatever suits your fancy. Then just poke half a pretzel stick in the top and voila! Arrange on a platter or in a bowl and serve. For a fancier presentation you can line your platter with decorative cheese leaves, like these available at Williams-Sonoma.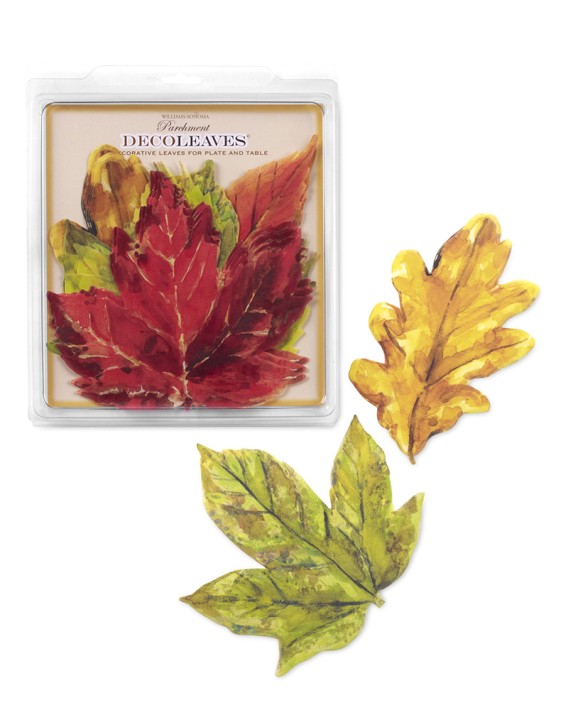 These are a great craft project and perfect for any of the fall holidays.