Have a Chanacopia of Fun!
This year Thanksgiving and the first day of Hanukkah fall on the same day, November 28th. So what a great reason to "Jew up" your Thanksgiving feast! We've created this "Chanacopia" to decorate your table. Have yours overflow with an abundance of dreidels, Hanukkah cookies, gelt, or any other treats your family enjoys for Hanukkah.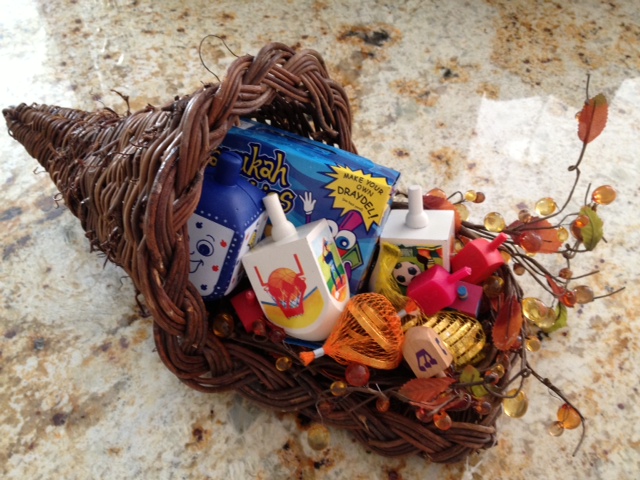 And check out this article from Buzzfeed on How to Celebrate Thansgivukkah, which has become the nickname for the combined holidays. They include several recipes, such as Maneschewitz-brined turkey and brussels sprouts with pastrami and red onions. You are sure to get some great sandwiches the next day with those leftovers, and what's more Jewish than a great deli sandwich?
We love their make-your-own turkey menorah: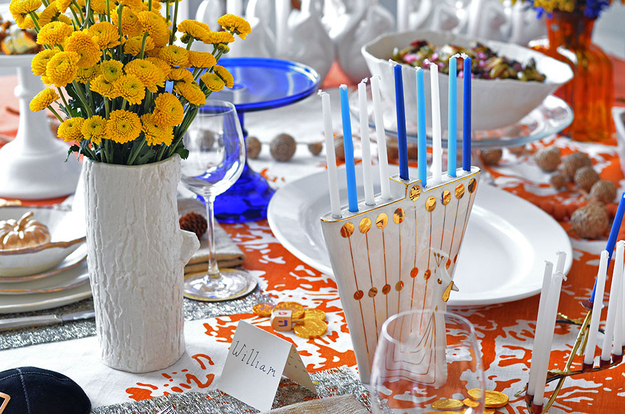 Or you can buy a "Menurkey" from Modern Tribe:
Everybody enjoys a good jelly doughnut but this Hanukkah give a nod to Thanksgiving with apple pie or pumpkin pie-filled doughnuts. Here are two easy ones using Pillsbury Grands refrigerated biscuits. This delish recipe for Apple Pie Doughnuts is from Shugary Sweets: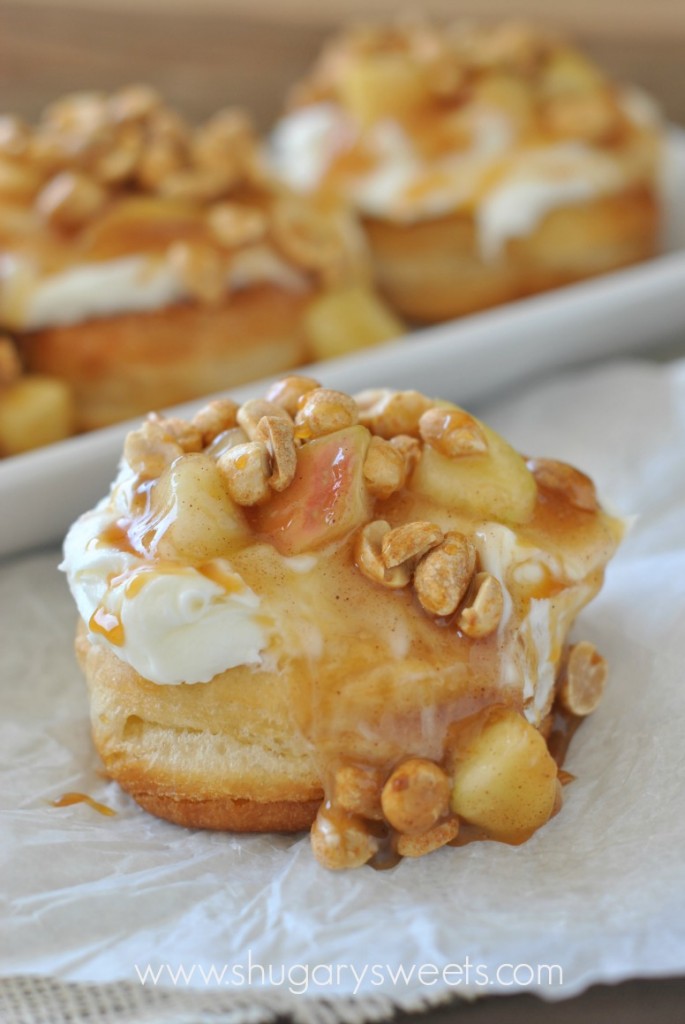 And here is a super-easy Pillsbury recipe for pumpkin doughnuts: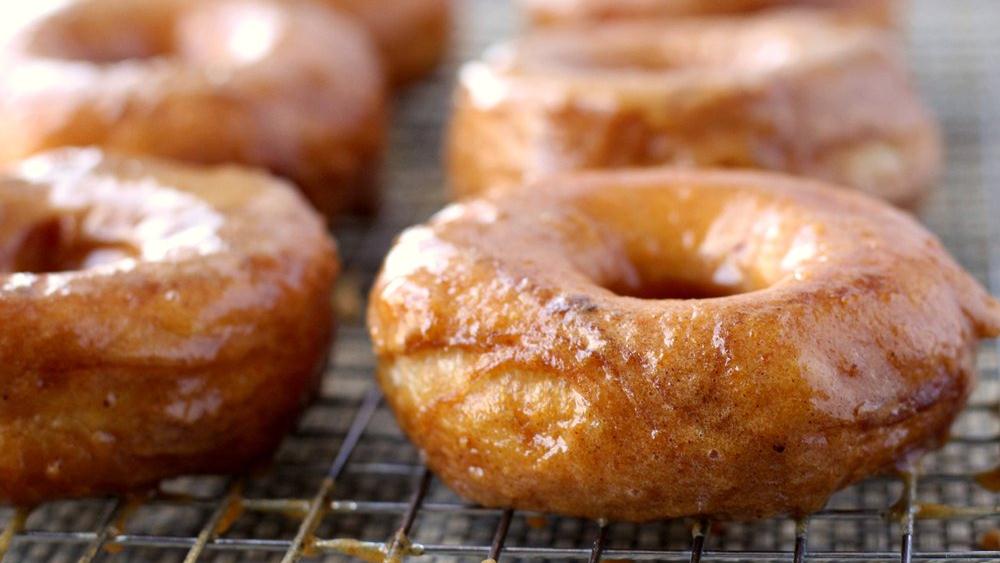 Tell us your own ideas and recipes for combined holiday fun!
Don't forget to check out our Hanukkah Pinterest board: