A Shoo-In for Best Hanukkah Card ….
Hanukkah is early this year and we're already thinking about cards. These "Menorah Blahniks" are our hands-down (feet down?) favorites! Send the fashionistas in your life these fab cards, available at NobleWorksCards.com: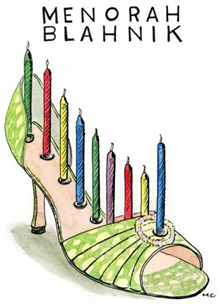 If you're good, maybe a real pair will arrive one of those eight nights!