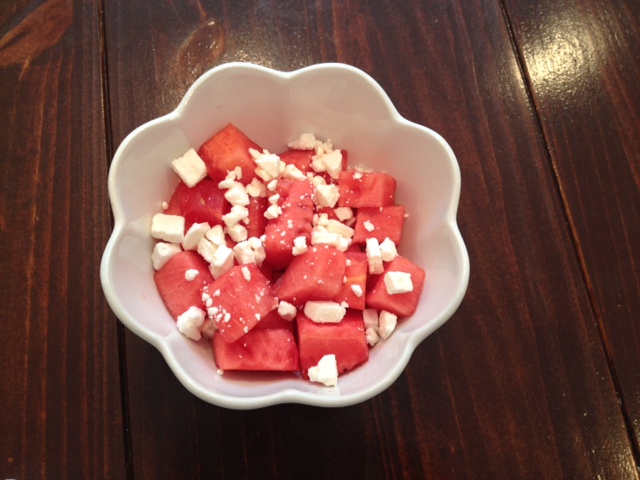 Here is a great and incredibly easy dish that is perfect for a Lag B'Omer picnic, Shabbat lunch, or any spring or summer meal when you desire something fresh and flavorful.
The ingredients are exactly what the recipe states – watermelon and feta. The salty-sweet combination is surprisingly delicious and refreshing.
Simply cut an approximately 8 lb. watermelon into chunks. Toss gently in a large serving bowl with 5-6 ounces of crumbled feta cheese.
Sometimes we add mint leaves for flavor, but personally we prefer this dish with just the watermelon and feta, or occasionally with a container of yellow grape tomatoes tossed in to add a little kick and some pretty color. No dressing is needed, the flavors really enhance each other and nothing additional is necessary.
Sometimes simple is really the best!
Serves 8 – 10 people as a side dish.