Except for a handful of players over the years, there really is not that much Jewish we can derive from the Super Bowl. However, we can certainly put our own Jewish twist on a Super Bowl party! And as this year's Super Bowl is in the New York area, what better way to "Jew Up" the Super Bowl then by serving food with a nod to New York's Jewish culture?
Put out pita chips and hummus, to start. That's easy.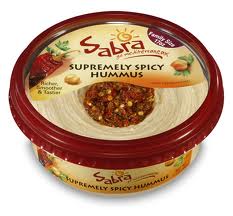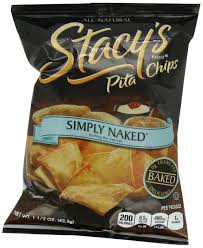 Is there anybody who doesn't like mini franks in blankets? Or latkes? Both Golden and Trader Joe's make frozen potato pancakes in regular and sweet potato varieties.  Serve them sizzling hot on a platter and put out bowls with applesauce and sour cream on the side.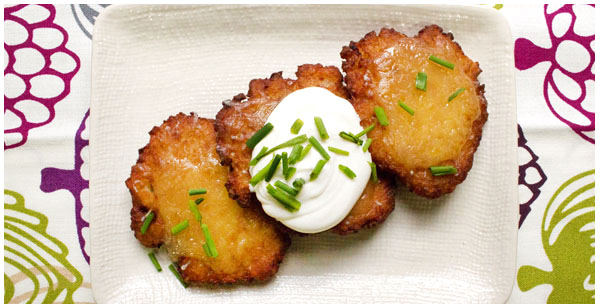 They taste delicious, and when fried and served with yummy toppings no one will know you made them in minutes!
And here is a super-easy recipe for Mini Crescent Dogs from Pillsbury: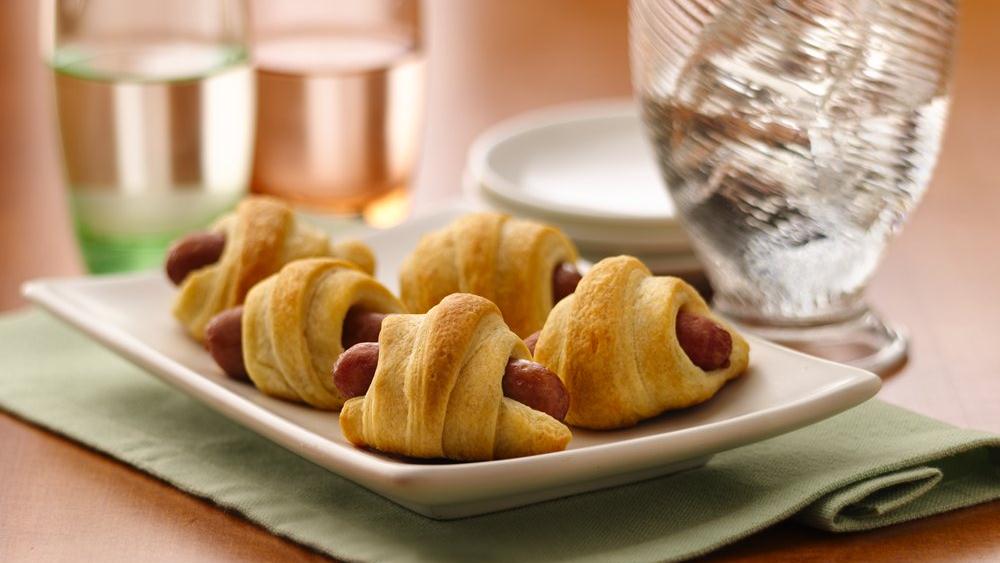 Combine two of New York's best foods with an easy and delicious mini pizza bagel bar.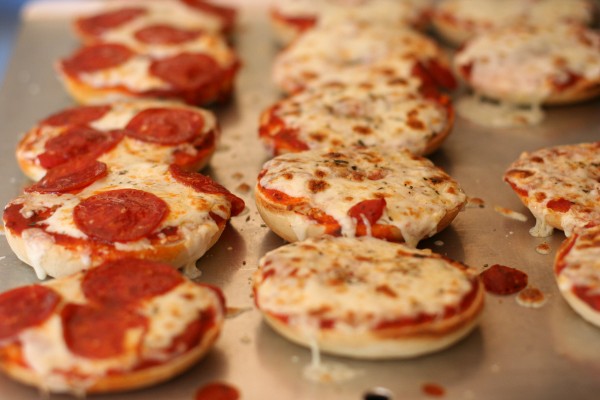 Use packaged mini-bagels and spread with Ragu pizza sauce.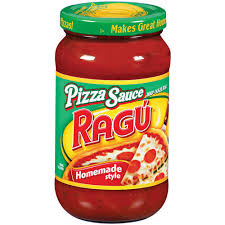 Top with shredded mozzarella or any cheese mixture, and add sliced olives, turkey pepperoni slices, chopped peppers, whatever suits your fancy. You can prepare these in advance and just cover and leave in the fridge on a baking sheet until you're ready to serve them. Bake at 350 degrees for approximately 10 minutes, then put under the broiler for a minute or two so the cheese turns golden and bubbly. Voila!
You need some wings at a Super Bowl party, and here is a great recipe using the Middle Eastern spice mixture za'atar. These Za'atar Honey Oven-Roasted Chicken Wings are from Food.com: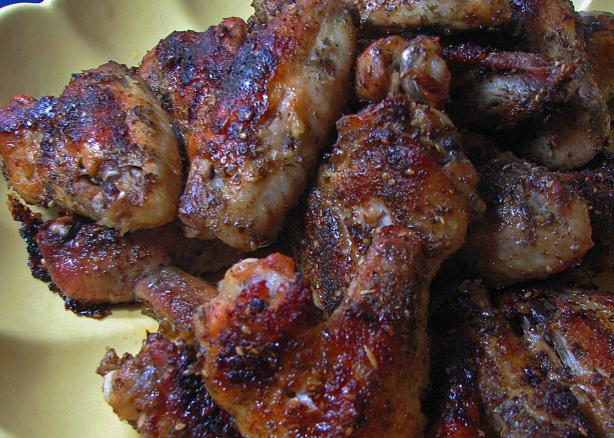 You could be at Katz's Deli eating these Mini Triple Decker Pastrami Reuben Sandwiches from Delish: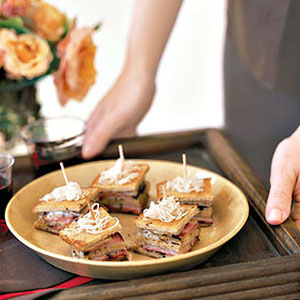 Is there anything more quintessentially New York Jewish (and great on a cold winter day) than a warm knish? Make these Potato Knishes from Smitten Kitchen and find out for yourself: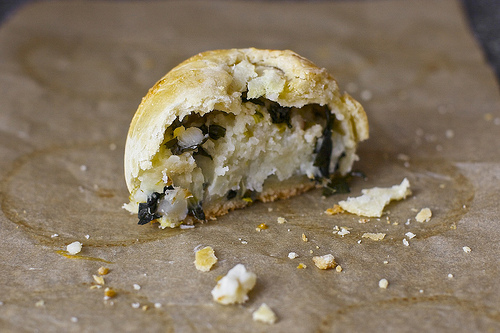 And for dessert, we are loving these Manischewitz Ice Cream Sandwiches on Black and White Cookies from What Jew Wanna Eat: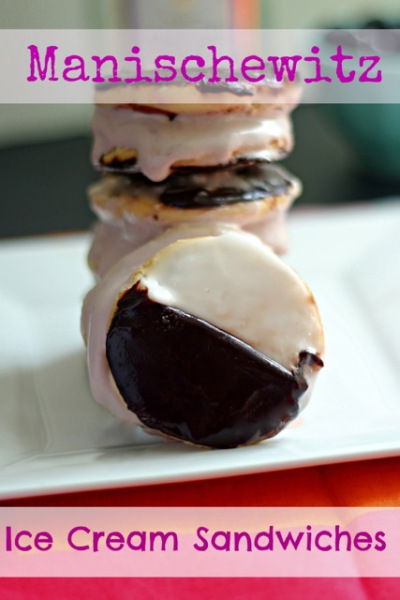 There is so much Jewish and New York combined in these ice cream sandwiches, we are verklempt!
When in New York, cheesecake is a must! These Philadelphia 3-Step Mini Cheesecakes from Kraft are super-easy and look impressive: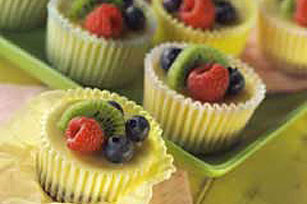 And combine two New York City pushcart staples – hot pretzels and nuts – in this delicious Peanut Butter Nutella Pretzel and Peanut Snack Mix featured on Yummly: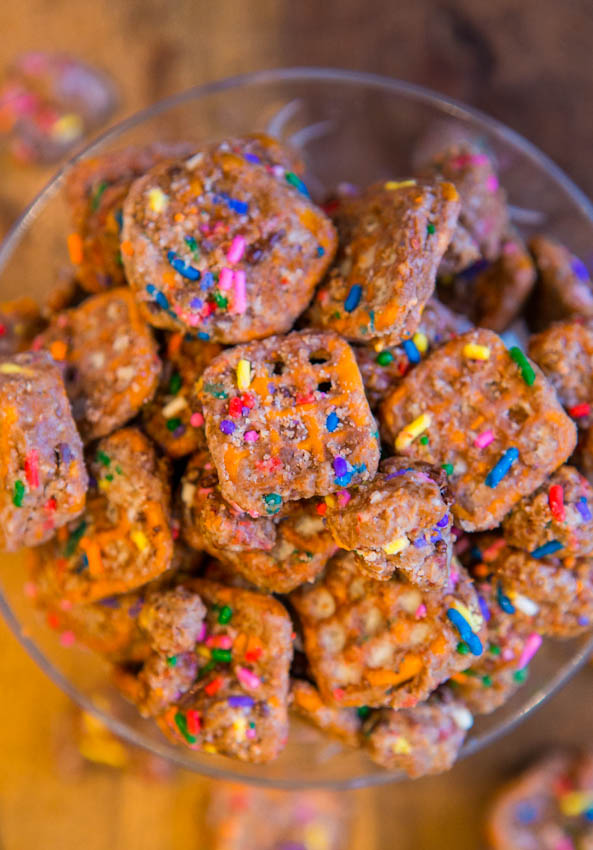 Jews may not dominate on the football field, but put out some of these dishes and you will be a championship hostess!
If you'd like to read more about Jewish connections to the Super Bowl, check out this article from the Jewish Daily Forward, The Secret Jewish History of the Super Bowl.