If you are craving some of your favorite comfort food dishes during Passover, don't worry. Most recipes can be adapted for Passover. Whether you want pizza, nachos, mac and cheese or lasagna, we've found the recipes for you!
We love nachos, and plan to make these "Machos," or Matzah Nachos, from What Jew Wanna Eat: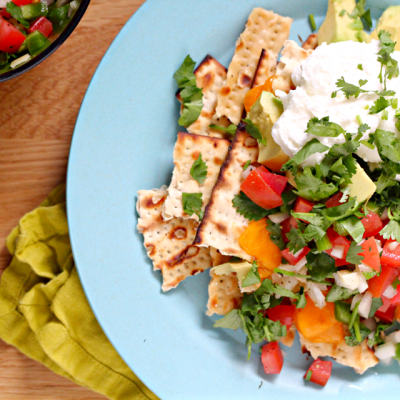 Who doesn't love macaroni and cheese? This Farfel and Cheese from the Salty Spoon is a rich and delicious substitution.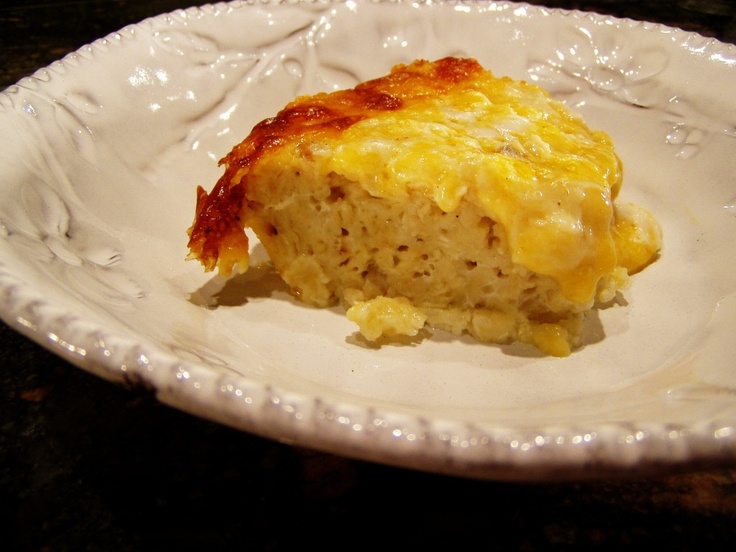 And this easy Matzah Lasagna from Food.com is hearty and perfect for dinner with a salad on the side: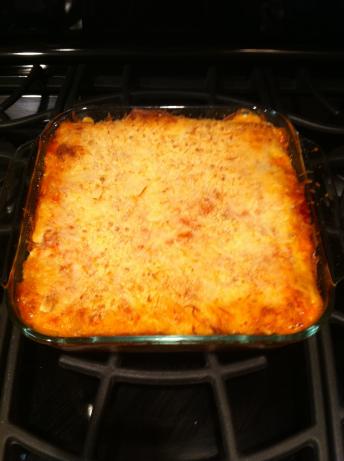 You can thaw or cook a package of frozen spinach and layer it in with this dish for added veggies and taste.
For pizza, we're sure you all have popped a piece of matzah spread with marinara and sprinkled with shredded cheese in the toaster oven, but these matzah pizza recipes from Joy of Kosher take it up a notch.
There is a recipe for Pesto Matzah Pizza: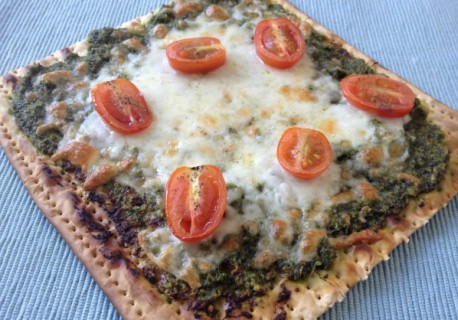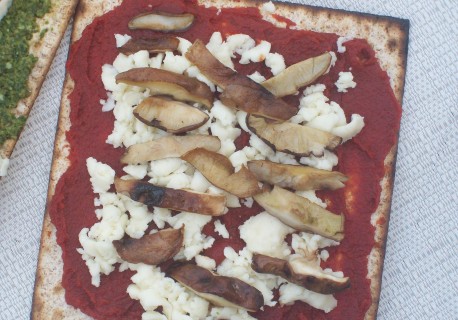 And many others.
Enjoy!