Charoset is one of the symbolic foods that Jews eat during the Passover Seder. It represents the mortar that the Israelites used to make bricks while they were slaves in Egypt. Because Passover commemorates our escape from bondage, some charoset is placed on the Seder plate as a reminder that we were once slaves and are now free.
In this way, Passover not only evokes the past but also reminds us to continue to pursue freedom and justice for all people in the present and future. The word "charoset" comes from the Hebrew word cheres (חרס), which means "clay."
Ashkanazi charoset is generally made from apples, walnuts, cinnamon, and sweet wine. Sephardic versions often include a selection of dried fruit, various spices, and a variety of nuts.
Here are several recipes for both Ashkenazi-style and Sephardic charoset; try serving one of each at your Seder and see which your guests prefer. For a fun presentation, hollow out some apples and serve your charoset in the apple "bowls":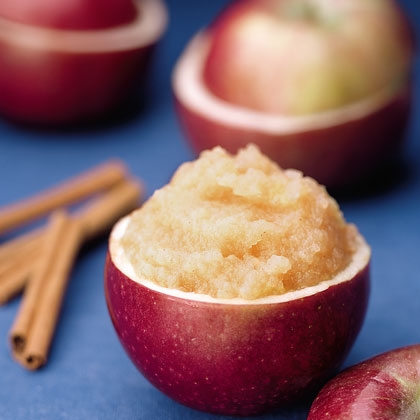 Ashkenazi Charoset
Here is a simple yet delicious traditional Ashkenazi charoset recipe from Joy of Kosher: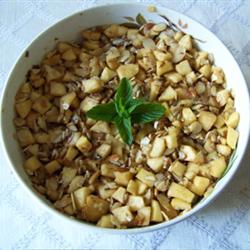 For a slight variation, here is a recipe for Candied Walnut Charoset from Epicurious. The sweet, crispy nuts give great flavor and texture to the charoset.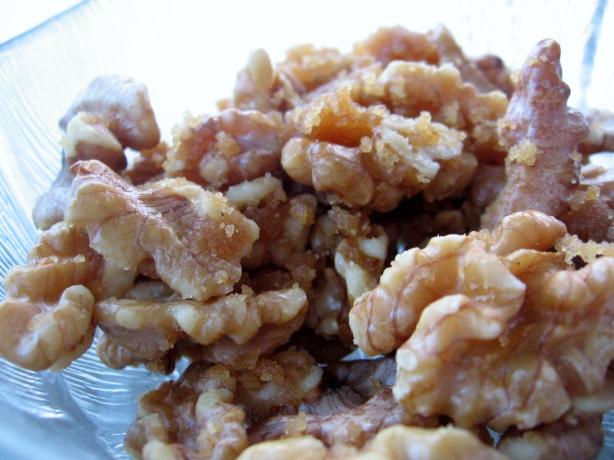 And this charoset recipe from Slate incorporates giant Medjool dates and calls for the mixture to be ground up in a food processor to better resemble mortar: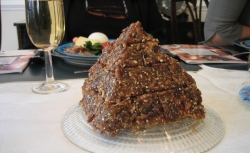 You can even serve it in the shape of a pyramid!
Sephardic Charoset
This recipe for Sephardic charoset from Serious Eats includes raisins, apricots and dates, as well as cloves and almonds: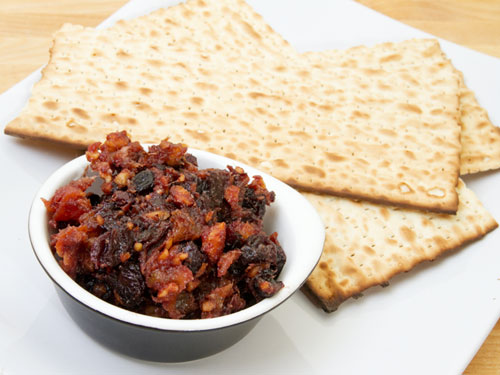 This delicious Pistachio and Dried Fruit Charoset recipe from Bon Appetit calls for dried cherries, apricots and dates, along with honey and orange peel: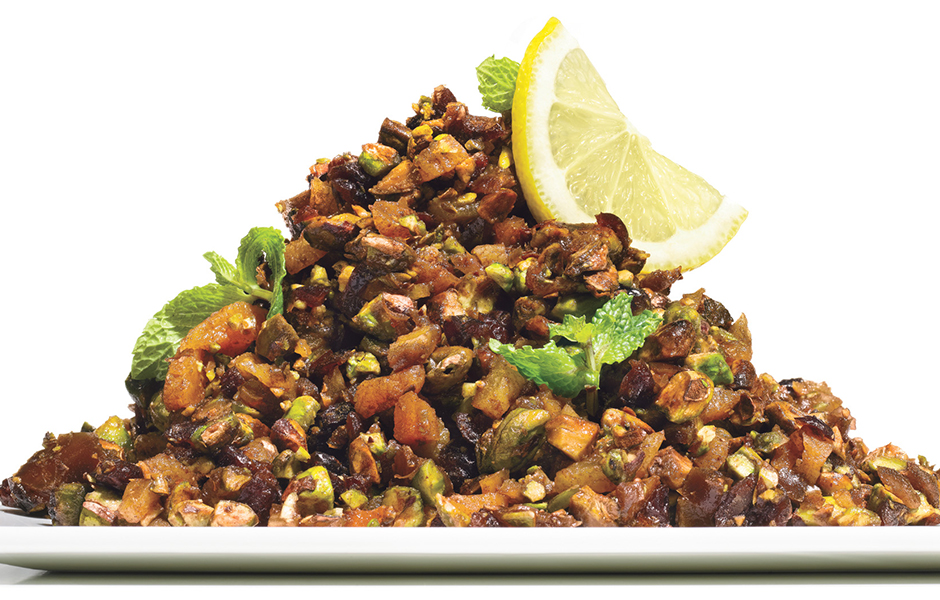 This recipe for Fig and Coconut Charoset from Joy of Kosher incorporates coriander and apricot jam and uses white wine instead of the typical sweet red variety: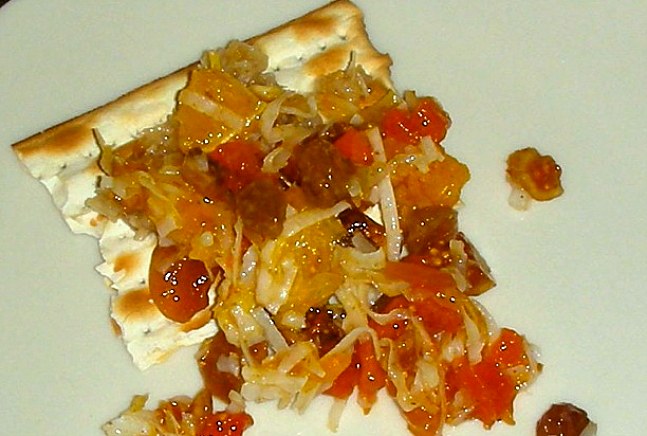 For a fun and tasty twist, serve renowned Jewish cook Joan Nathan's Moroccan Charoset Balls: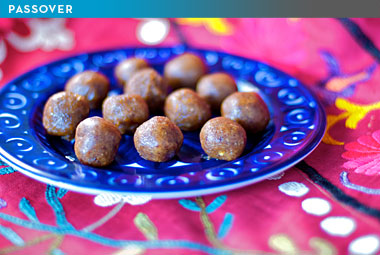 You can serve them during the Seder service, as an "appetizer" beforehand, or put them out with your desserts.
These fabulous Cinnamon Macarons with Rainbow Charoset Filling from Diary of a Mad Hausfrau contain a Sephardic-style charoset filling with lots of dried fruit: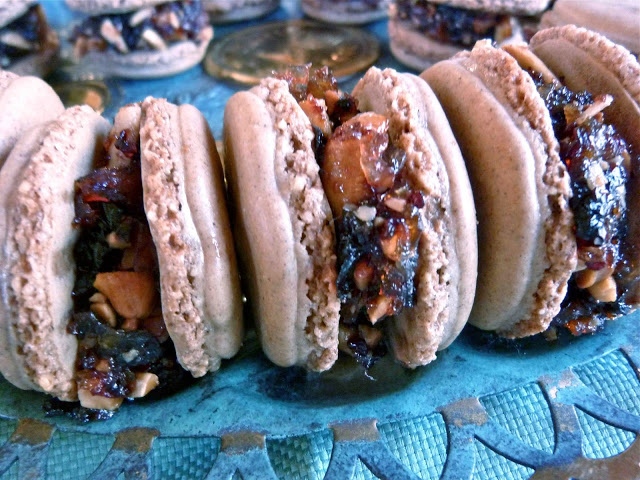 These would be sure to impress all of your guests!