It is a custom on Purim to give out mishloach manot, or Purim baskets, to friends, family, business associates and other acquaintances. Mishloach manot literally translates to the "sending of portions." The mitzvah of giving mishloach manot derives from the Book of Esther and is meant to ensure that everyone has enough food for the Purim feast and to increase a sense of community and friendship among Jews. If you are giving out mishloach manot to family or friends, here are some of our favorite ideas.
Movie Night Mishloach Manot
Look for inexpensive popcorn boxes at stores like Target or Michaels, or order these Pop-up Popcorn Boxes
.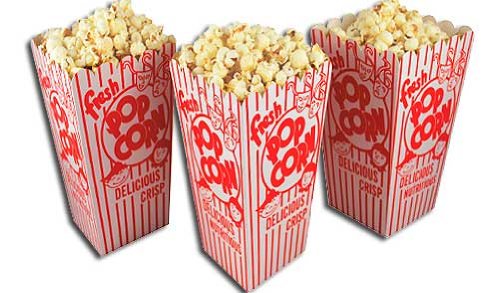 Fill with bags of popcorn, boxes of candy and a soda.
Wrap up in cellophane, or easy Cello Bags
like these available from Amazon: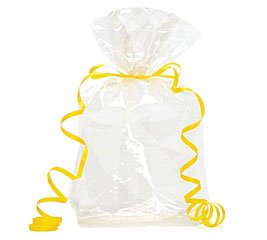 Then tie with ribbon and make a "movie ticket" gift card or label for each package.
Here are some cute free printable movie tickets from Spoonful:
Attach one and they are good to go.
Baseball Theme Mishloach Manot
You can also use the popcorn containers in baseball themed mishloach manot, as seen here on Chana's Art Room.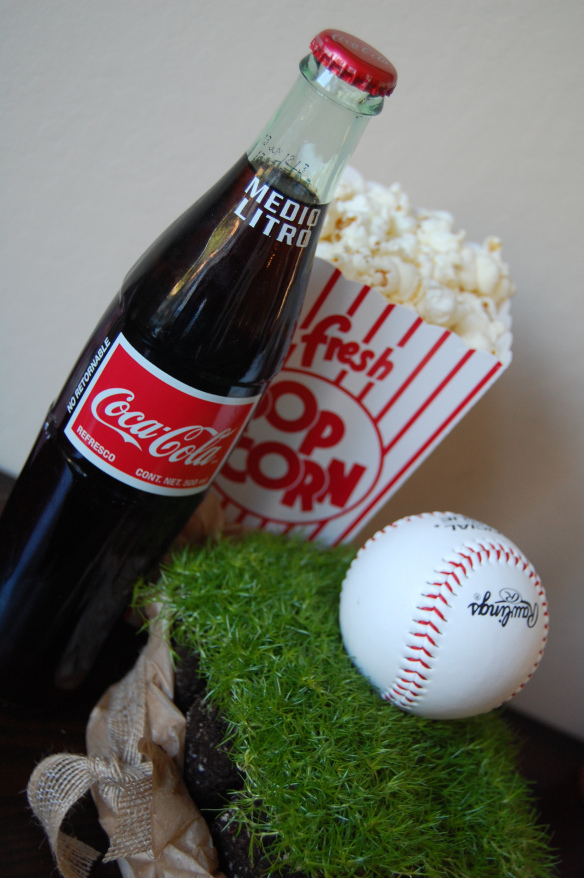 Start by cutting Tissue Grass Mats
into small pieces.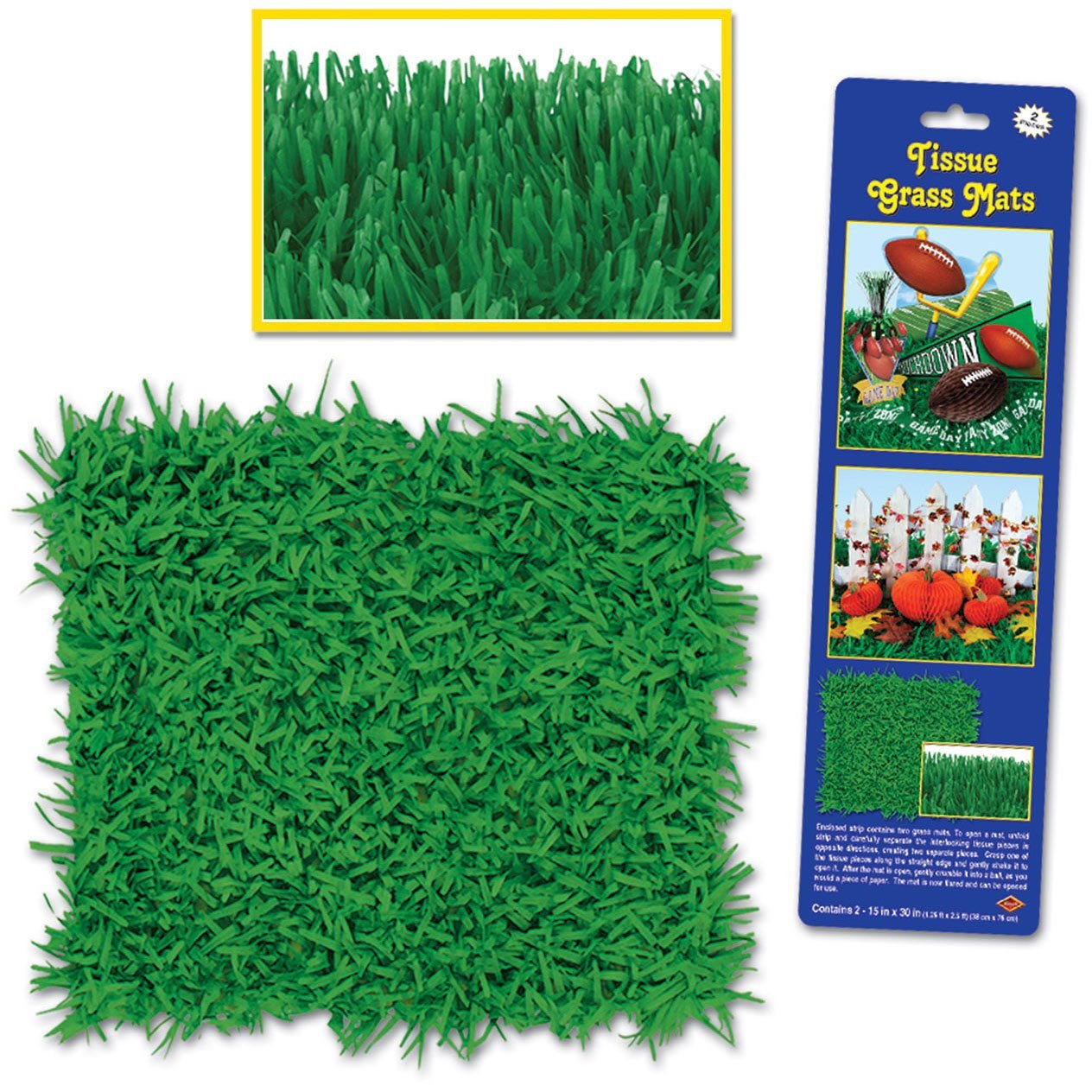 Put a piece in the bottom of your cello bag, then layer in peanuts, your popcorn container, a box of Cracker Jack, an old fashioned coke bottle and a baseball. Tie up with Red and White Twine
and attach labels that look like sports tickets.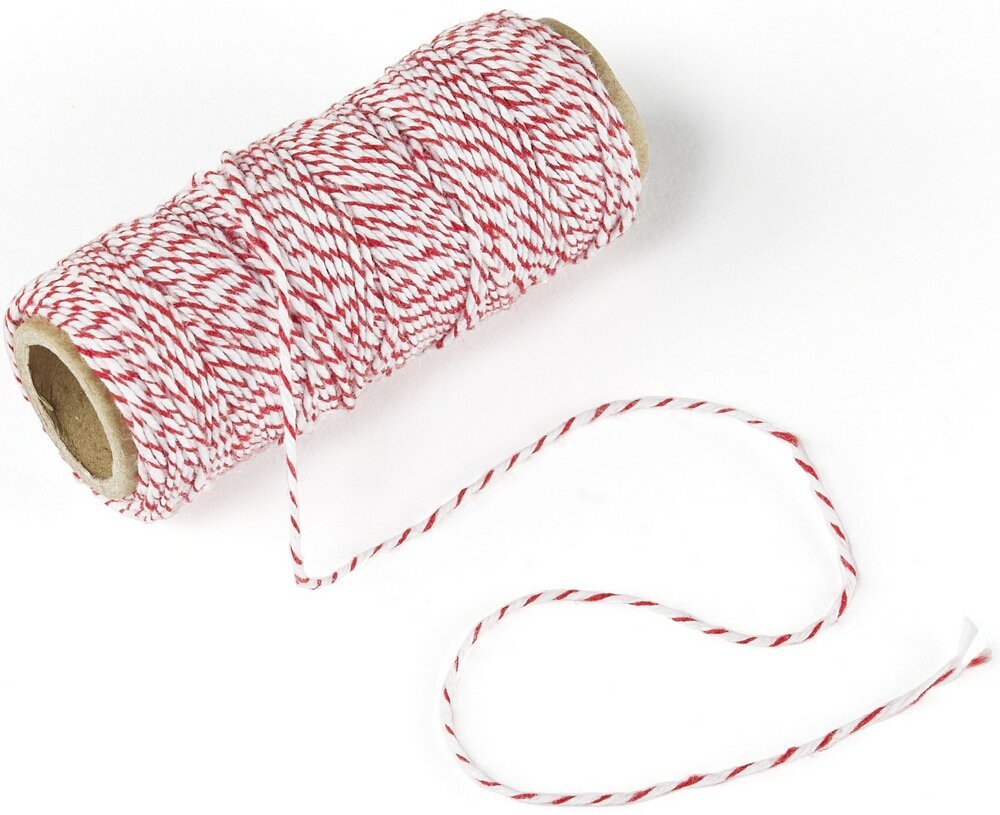 You can create personalized baseball "ticket" gift tags on sites like TA Ticket Printing.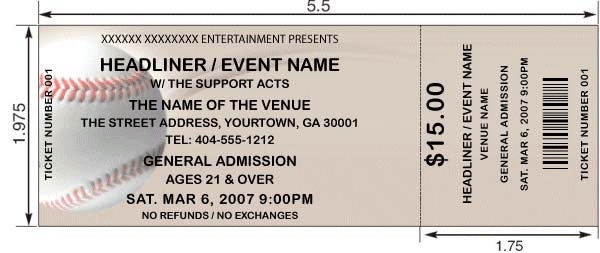 Beach Theme Mishloach Manot
Start with these cute Beach Pails and Shovels
: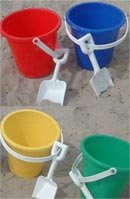 Fill with a water bottle, some blue and green jelly beans, and kosher Salt Water Taffy
.

Add Mini Inflatable Beach Balls
and wrap up in cellophane.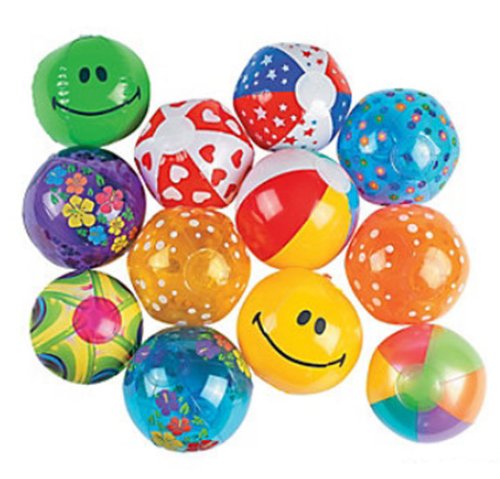 The Joy of Kosher offers templates for several free printable Purim gift tags and labels.
I Love New York Mishloach Manot
We saw these great New York-themed gift baskets on B. Lovely Events: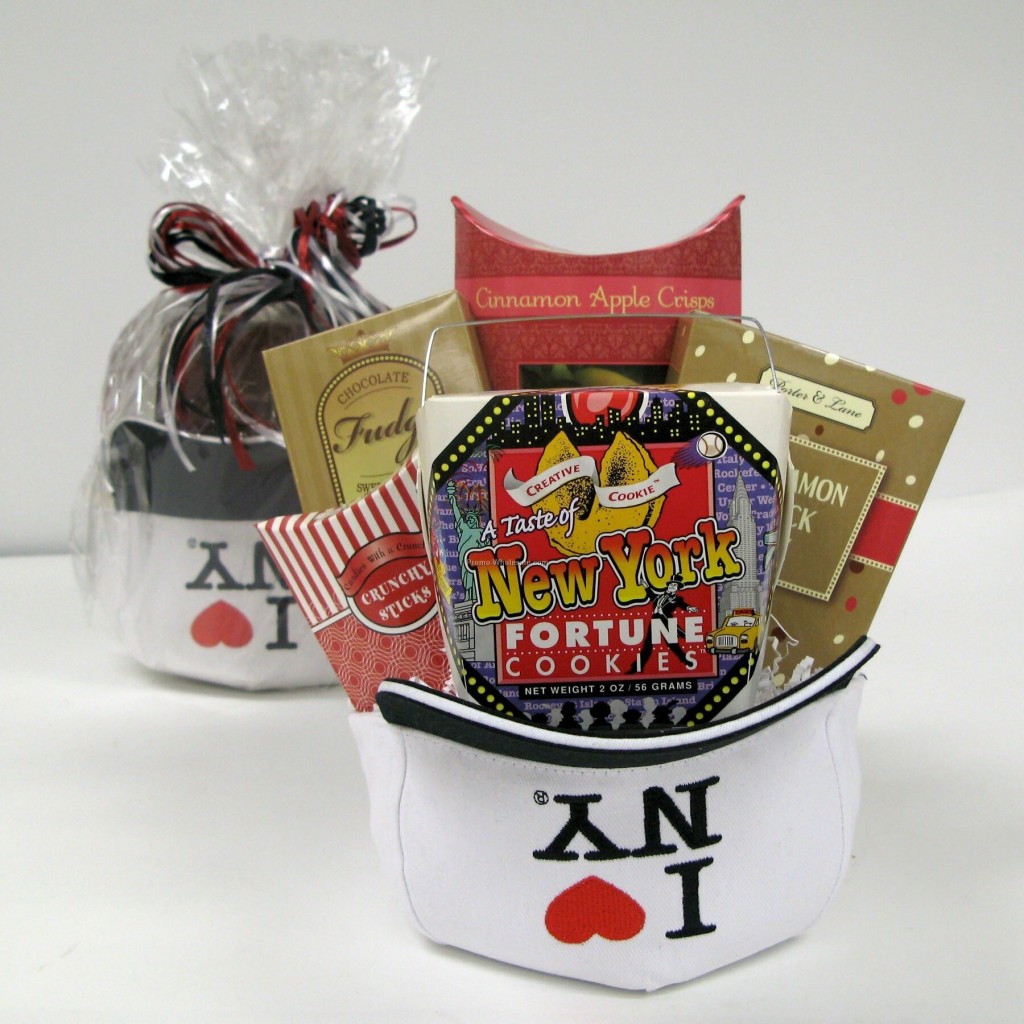 Just fill "I Love NY" caps with a water bottle, a "big apple," and other treats.
These "I Love NY" hats are available from Cafe Press: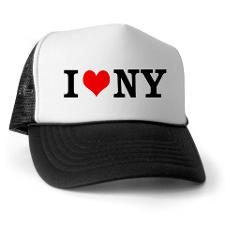 The fortune cookies are a great touch! You can order fortune cookie
packs online: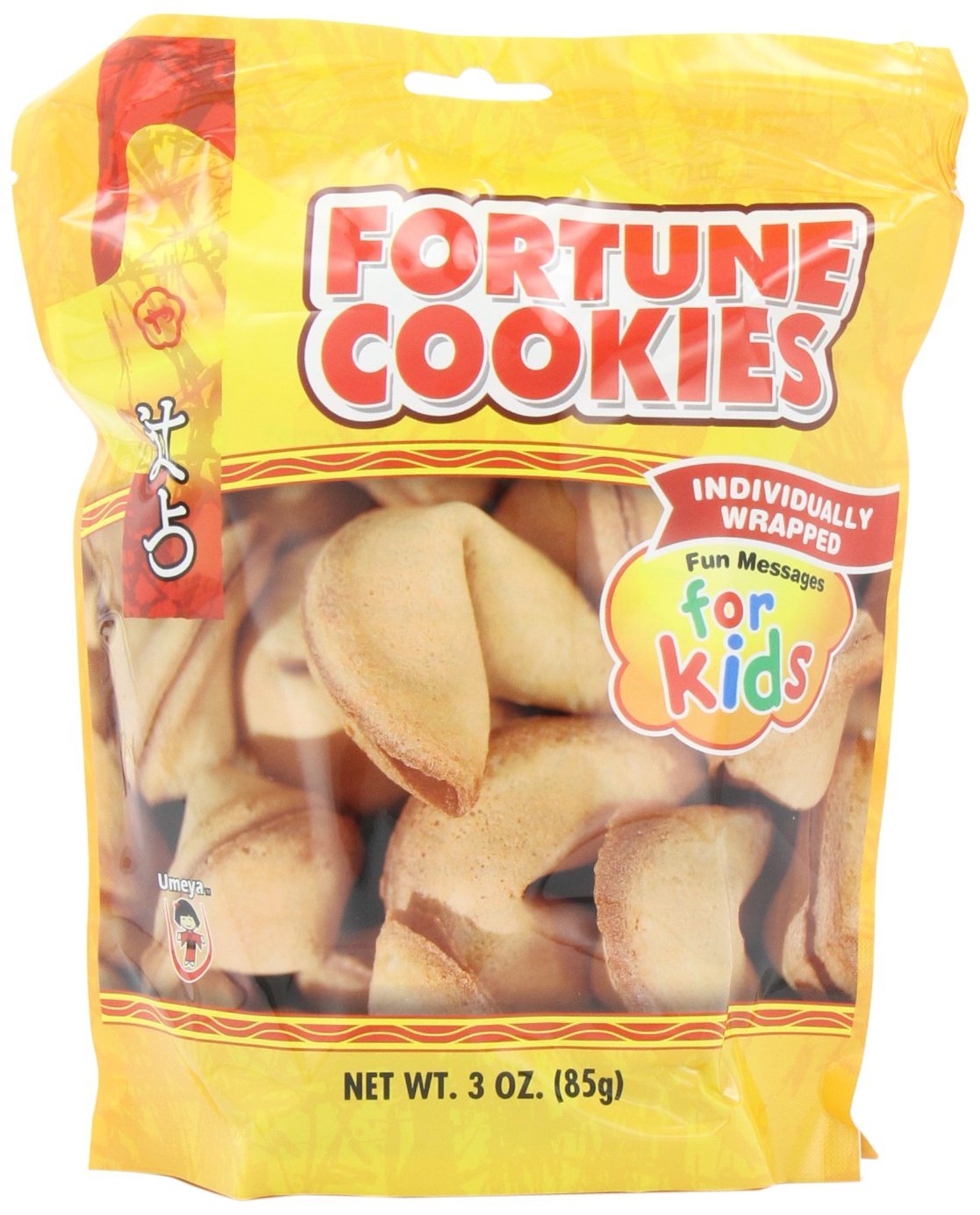 And here are a few quick and easy ideas we love:
Just Cookies Mishloach Manot
We saw a picture of this adorable teacher gift on A'Casarella and thought it would make a cute and easy mishloach manot idea: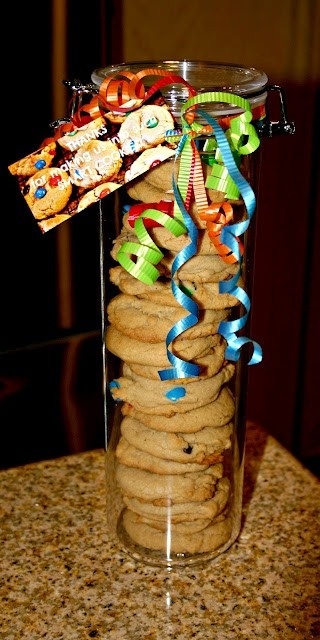 These Acrylic Pasta Canisters
will hold a lot of cookies and will be useful to your recipient after Purim: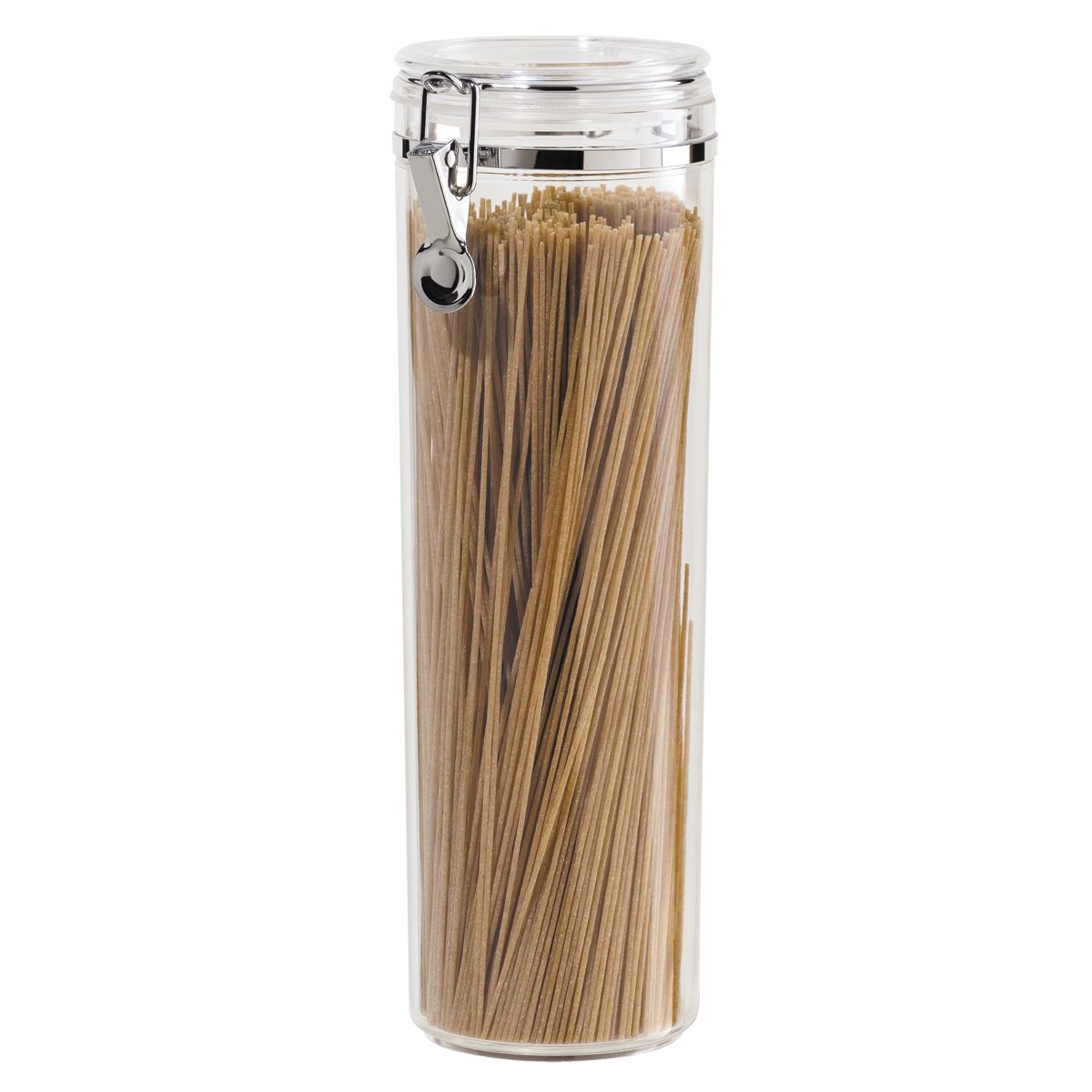 Simply fill with a stack of homemade or store-bought cookies of your choice and tie with ribbon! Joy of Kosher offers free printable Purim gift tags and labels, including this one:
Smores Kits Mishloach Manot
These do-it-yourself smores kits featured on Twig and Thistle are super-easy and inexpensive to make. They would also make great favors for a summer or camping-theme party: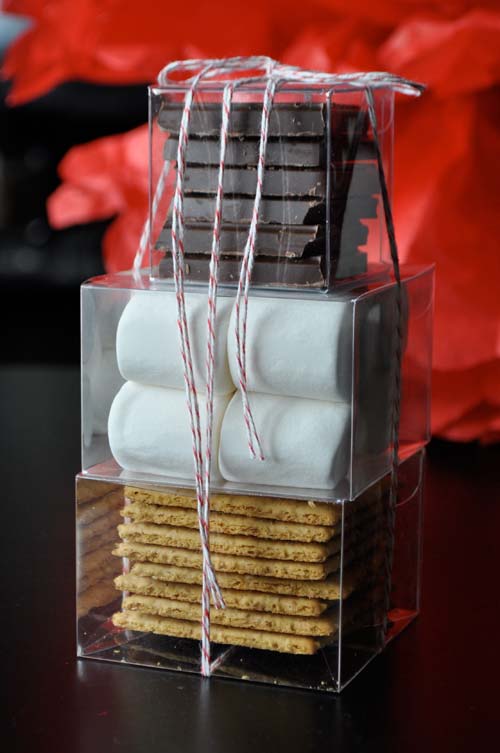 Separate and place your ingredients (graham crackers, marshmallows and Hershey bars) in these 2″ Clear Acetate Favor Boxes
stacked on these 3″ Clear Favor Boxes
.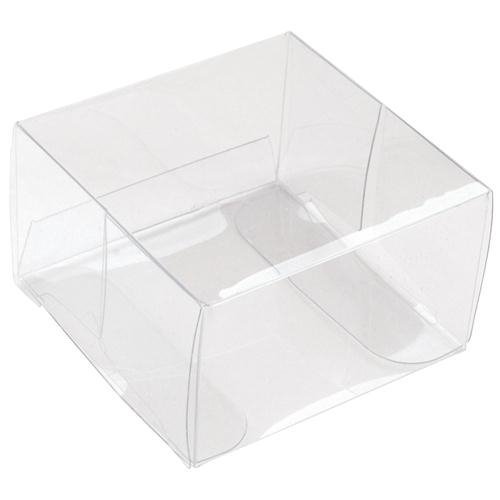 Tie with twine and add a label.
A Cup of Cupcakes Mishloach Manot
We saw this pretty wrapped cupcake on Bird on a Cake: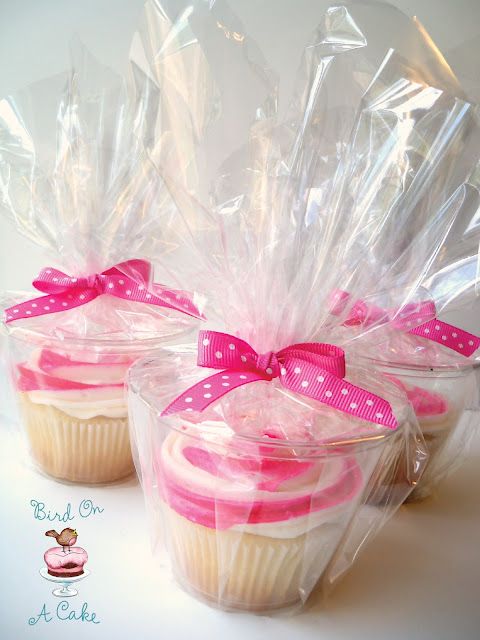 Cupcakes (homemade or store-bought!) are simply dropped in Clear Plastic 9-Ounce Party Cups
, wrapped in cellophane or placed in smaller-sized cellophane bags, and tied with ribbon. They look beautiful!
Whatever mishloach manot you choose to make, with these fun ideas we hope you enjoy putting them together as much as your recipients will enjoy eating them!
For more ideas, since our Pinterest board for Mishloach Manot Ideas.