If you have houseguests staying with you over vacation week, make Shabbat easier for yourself and pick up store-bought challah.
Pick up an extra and use it to make this Drunken Caramel Challah French Toast Casserole from Once Upon a Chef for brunch the next day. It is a great recipe for when you have guests, as you assemble it the night before and just pop in the oven before serving.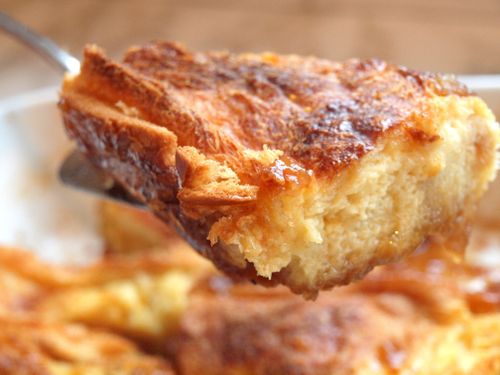 You can also make this recipe with a raisin challah.
You will want to serve this right from the oven, so use a pyrex baking dish that comes with its own beautiful server, like this Arthur Court Grape Casserole with 2-Quart Pyrex
: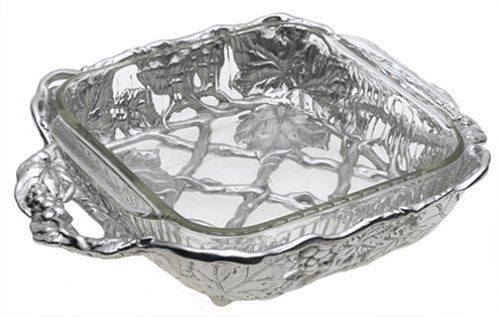 The handmade casserole serving dish comes with a removable Pyrex insert for easy oven-to-table transition. It's decorated with a grape motif in the Arthur Court premium signature aluminum alloy.
Measures 13-1/2 by 10 by 3 inches. Hand-washing recommended.
This beautiful hand-woven Rectangular Baker
also includes its own Pyrex insert: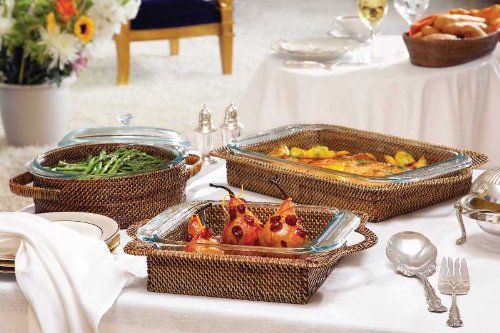 The durable and heat-resistant rectangular baker measures 13.25 x 9.25 x 2.25.
For more breakfast recipes to feed guests or your own family, check out our Pinterest board for Breakfast and Brunch Recipes.
Shabbat Shalom!