Entertaining for Hanukkah? After lighting the candles, your guests will want dessert. Serve them dinner beforehand, or just throw a latkes and dessert party! Here is a beautiful dessert table from Best Friends for Frosting: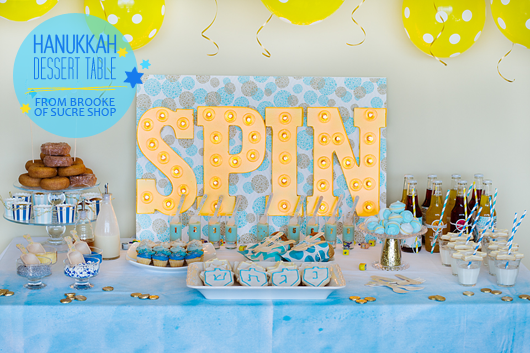 Most of these recipes call for blue and white icings and sanding sugars for a pretty, coordinated look. Use blue and white papergoods and printables that you can find online to tie everything together. A Hanukkah party calls for sufganiyot, or jelly doughnuts, and here is a great recipe from Martha Stewart: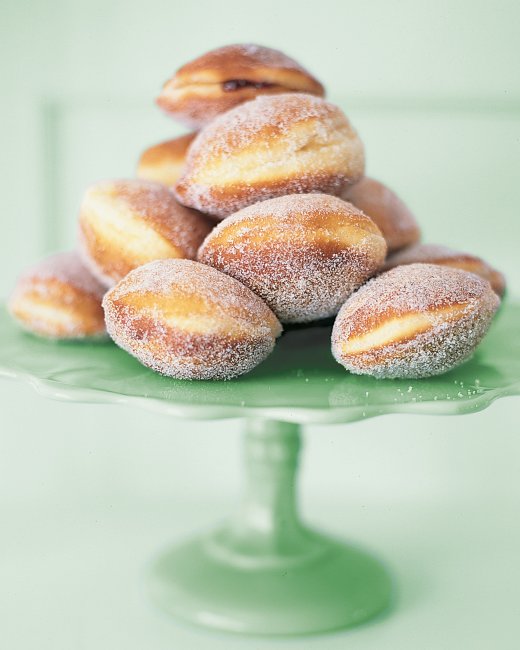 You can never have too much dessert, so here are some great additions for your Hanukkah dessert table. Kids will love these great dreidel "spinwheel" cookies from Momfluential: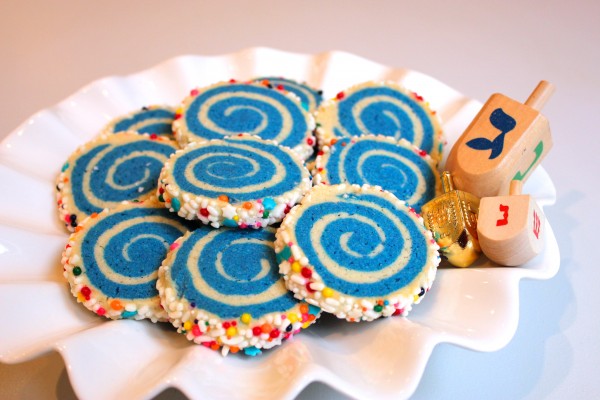 These rice krispie "dreidels" found on Partypinching.com look amazing: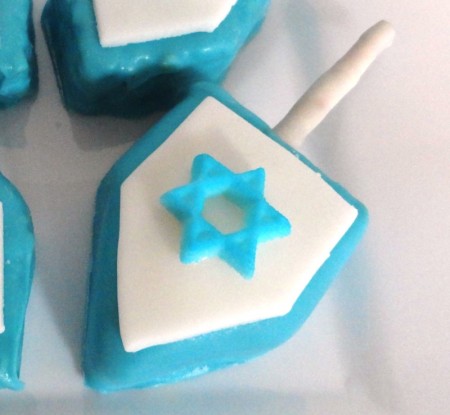 Tami's Kitchen Table Talk features these fabulous mini dreidel cakes: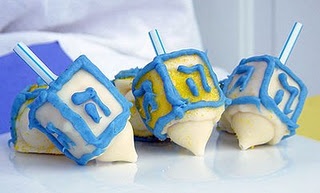 These glitter ball cookies from Martha Stewart are beautiful and would glam up any dessert table: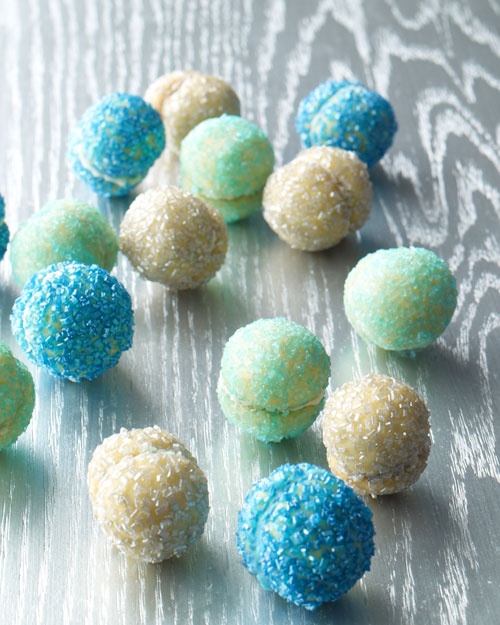 And your guests will enjoy two treats in one with these candy-filled dreidel cookies from Tablespoon: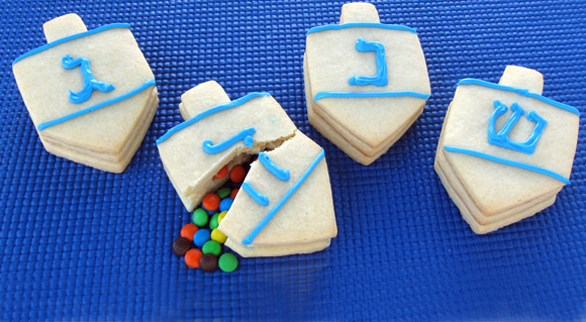 If you don't have much time to bake, here are some easy treats that look great and can be put together quickly:
This "cupcake menorah" from Bright Ideas can be made with store-bought cupcakes; just make the twix and m&m candy "candles":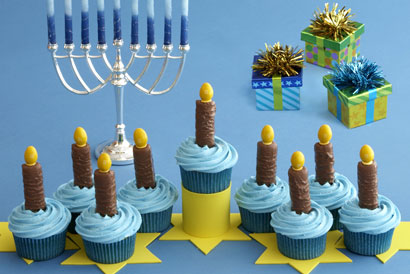 These doughnut towers featured on Savvima are just stacked with white icing and blue crystallized sugar: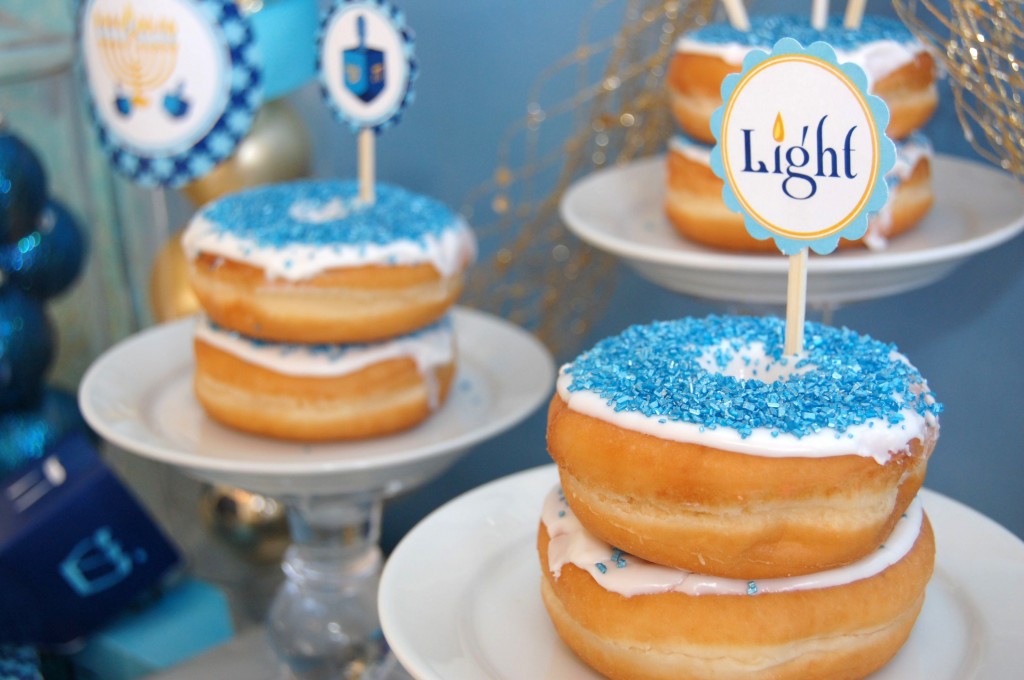 The cute Hanukkah printables can be purchased on Etsy from Frog Prince Paperie.
And you can always set up a blue and white candy bar like this one shown on CandyWarehouse: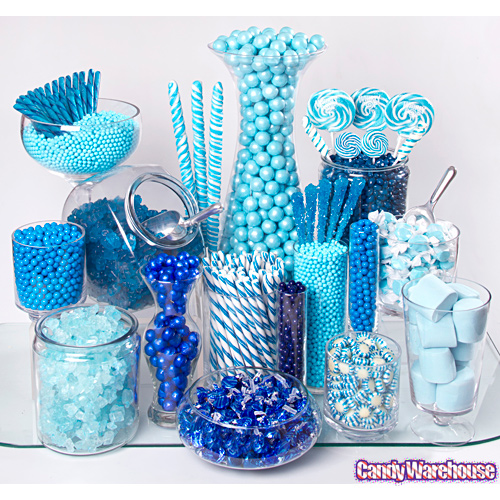 To wash it all down, serve this fun take on milk and cookies: cut holes in Star of David cookies before baking, then lay them atop small glasses or jars of milk and stick cute blue and white straws through the cookies: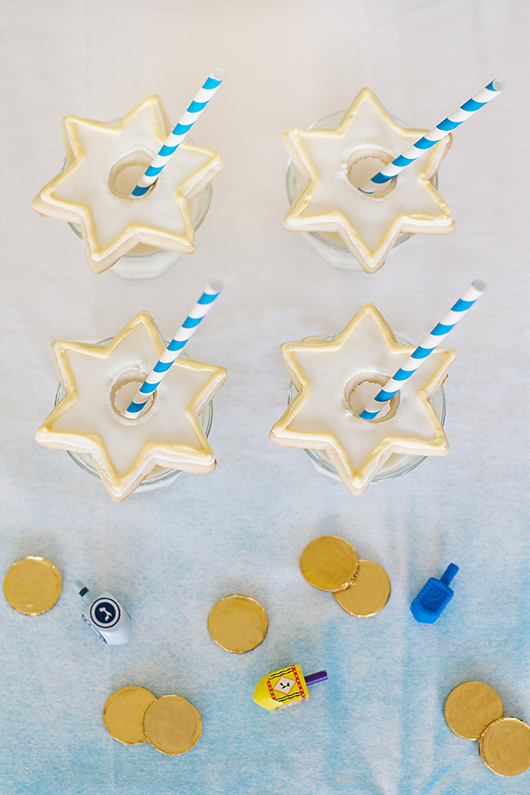 You can find Kikkerland Biodegradable Paper Straws, Blue and White Striped, Box of 144 on Amazon.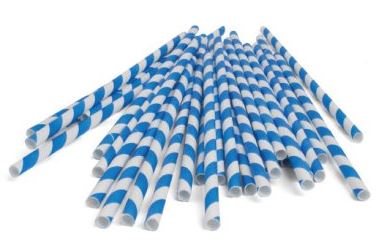 For more ideas and recipes, check out our Pinterest boards for Hanukkah and Hanukkah recipes: