As you're probably aware, Thanksgiving and the first day of Hanukkah both fall on November 28th this year. Popular culture has renamed this combined holiday "Thanksgivukkah." This is the first time the two holidays have coincided since 1888, and according to various calculations, it will not happen again for over 75,000 years.
So let's recognize this special holiday. We love getting into the spirit with all the t-shirts, posters and funny items out there for Thanksgivukkah. But we also have a lot of preparation to do for this double-whammy of a holiday. Here is our list of annual Hanukkah necessities, this year with a little Thanksgivukkah twist:
A Menurkey: You need a menorah, so this year use a "Menurkey." Asher Weintraub, a 9-year-old from Brooklyn, N.Y., invented this turkey-shaped menorah and has sold more than 1,500 of them. Much has been made in the press about the "Menurkey," and you can purchase one on Menurkey.com or Modern Tribe.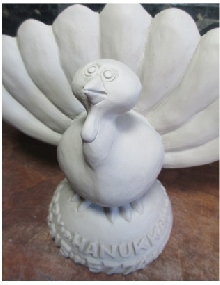 Hanukkah-on-Thanksgiving Candles: You need candles for your Menurkey (or any menorah) and The Jewish Museum Shop has great harvest-colored candles meant for lighting on the first two nights of Hanukkah to recognize both holidays.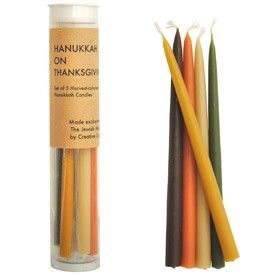 Thanksgivukkah Gift Wrap: Zazzle has several variations of Thanksgivukkah-themed gift wrap, including these two designs: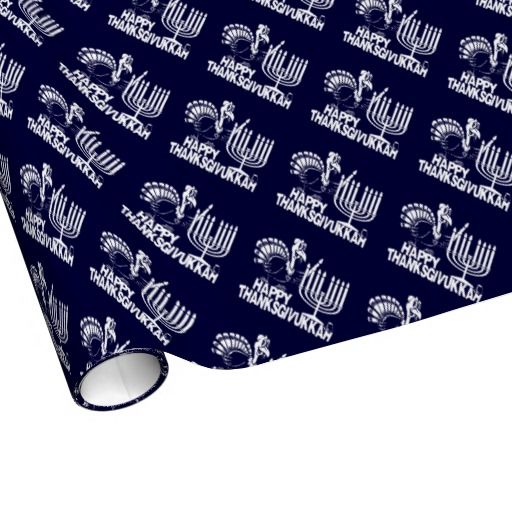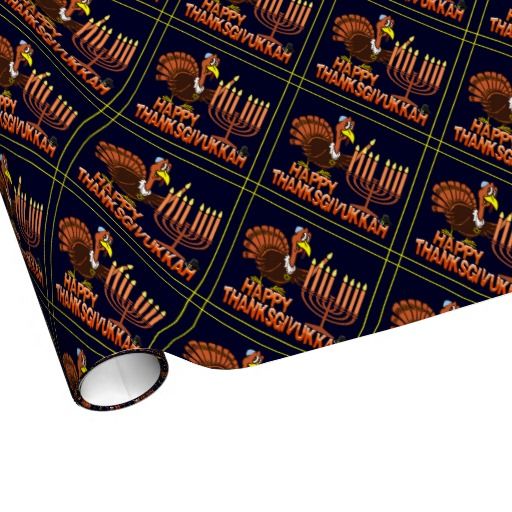 Your recipients will love getting gifts wrapped in this fun paper. Display stacks of presents wrapped in Thanksgivukkah paper mixed with those in traditional paper to recognize this special holiday season.
Thanksgivukkah Gelt: Foiled Again Chocolates has several Thanksgivukkah designs that you can use to create your own custom coins, using their pure Belgian Callebaut chocolate.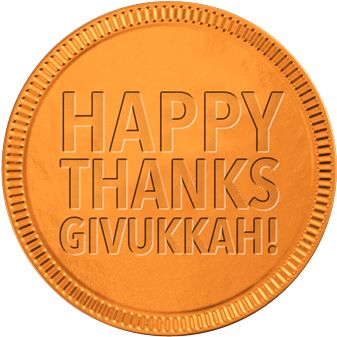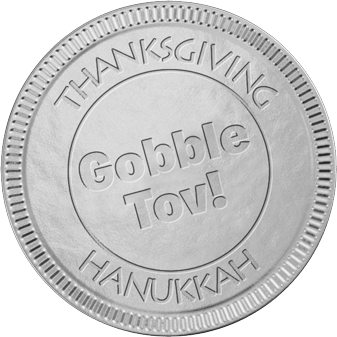 Distribute gelt in favor bags or boxes, or fill a cornucopia with chocolate coins and use it as decor for your table: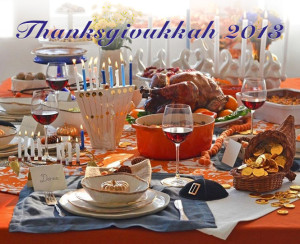 Here are some cute Thanksgivukkah labels available on Etsy that you can use for favors or on your gifts: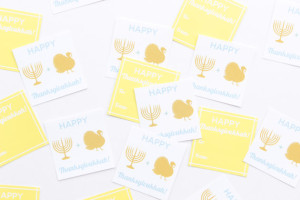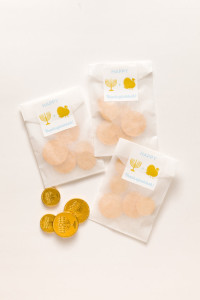 Thanksgivukkah Cards: We love these great holiday cards from More Than Paper: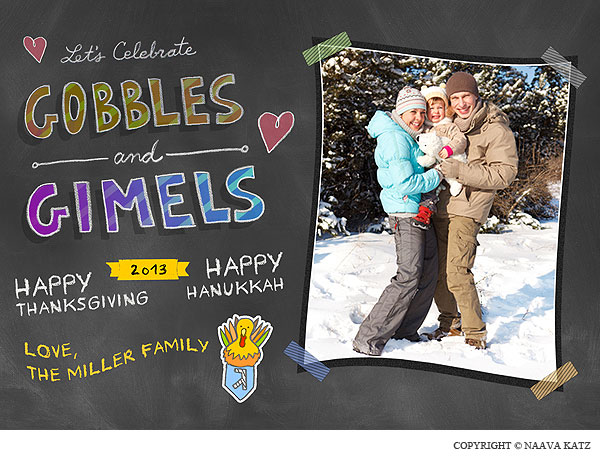 Cards measure 5 x 7 inches, minimum order of 20 cards.
Orange and Black Cookies: A Jewish dessert table isn't complete without traditional black and white cookies, but this year give a nod to Thanksgiving with black and orange cookies!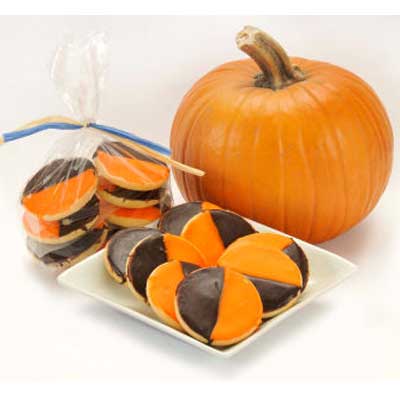 They are available in bags of 8 cookies each from the Challah Connection and are certified kosher.
Decorations: Check out this great "Happy Thanksgivukkah" banner for your home, available on Etsy: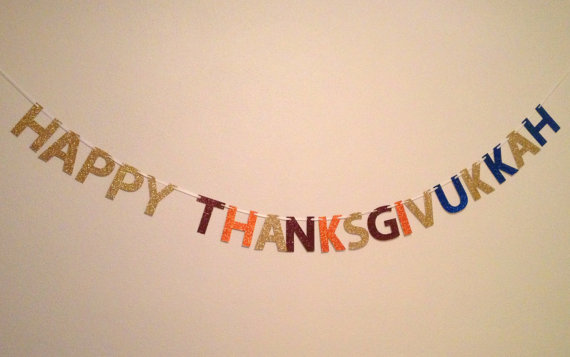 Hang on your mantel, in your dining room, or wherever you will be celebrating the festivities!
For more ideas check out our Thanksgivukkah and Thanksgivukkah Recipes Pinterest boards.