Or if your guests are farmisht (mixed up), these Yiddish word wine charms will help them out. They are a great hostess gift, and also fun and useful for your own party or anytime you're enjoying cocktails with friends.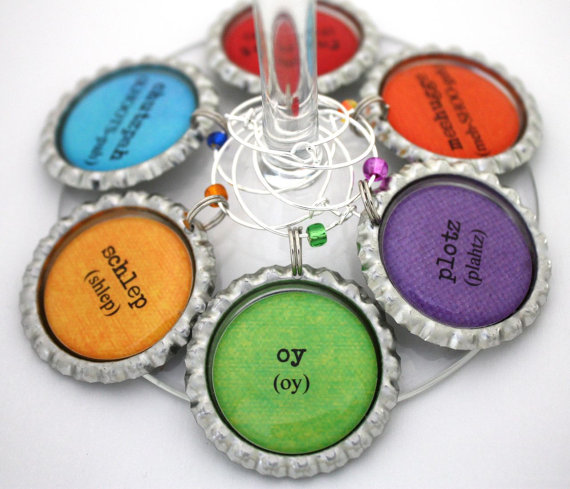 Available on Etsy in sets of six and they can be customized with your own Yiddish word choices.
Our suggestions for cocktail party fun: nosh, veyn, kibbitz, shikker … well, enjoy the nosh, veyn and kibbitzing, but don't get too shikkered!