If your son or daughter loves to dance or is a party animal, consider a night club theme for your bar or bat mitzvah party. Adults will appreciate a cool lounge environment and fun drinks and kids will enjoy the sophisticated atmosphere.
Start by creating a logo to use in the various elements of your event, from custom postage stamps on your invitations to personalized papergoods at your party to the favors and giveaways at the end of the evening.
This club-themed logo is from Cutie Patootie Creations: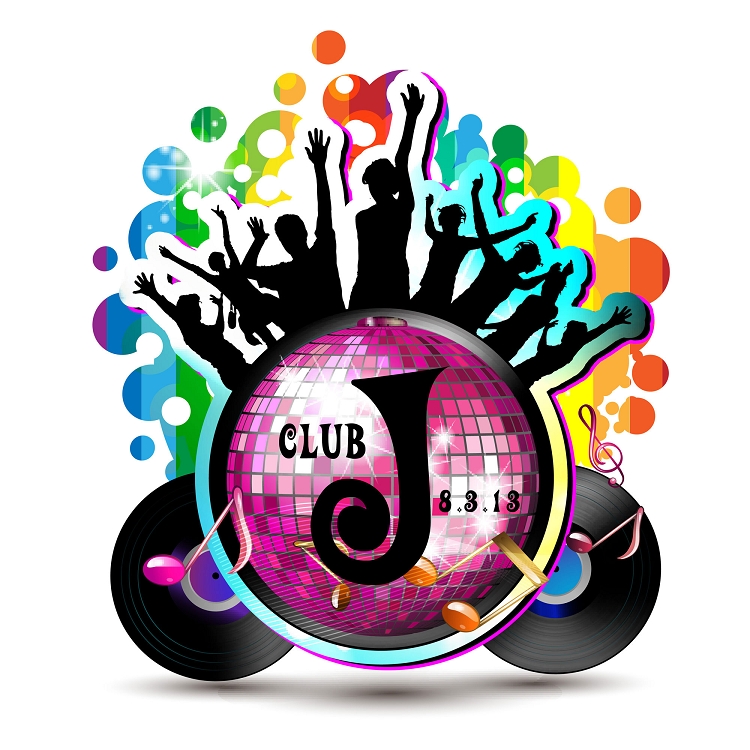 This dance-themed logo was created by Party Favorites: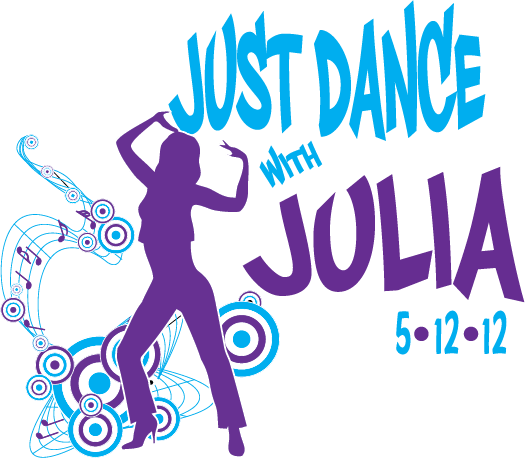 Send your guests this cool VIP Pass Invitation from Bar Mitzvah Cards: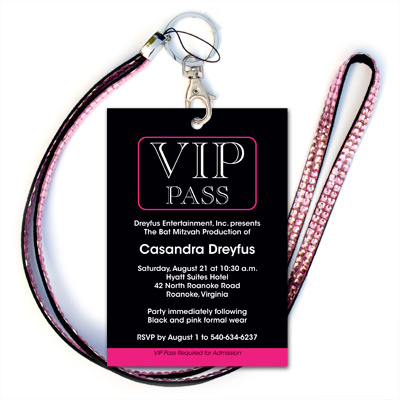 This black and neon bar mitzvah invitation is from C'est Papier: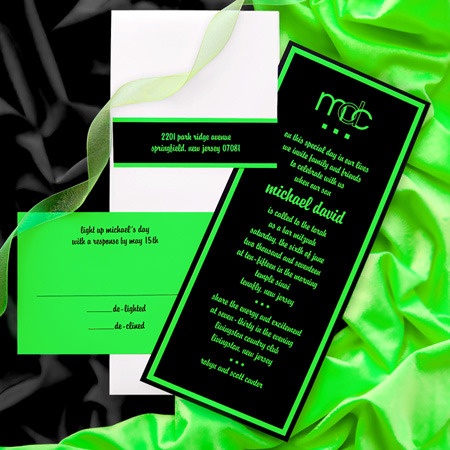 This club-themed bat mitzvah invitation is available from Zazzle: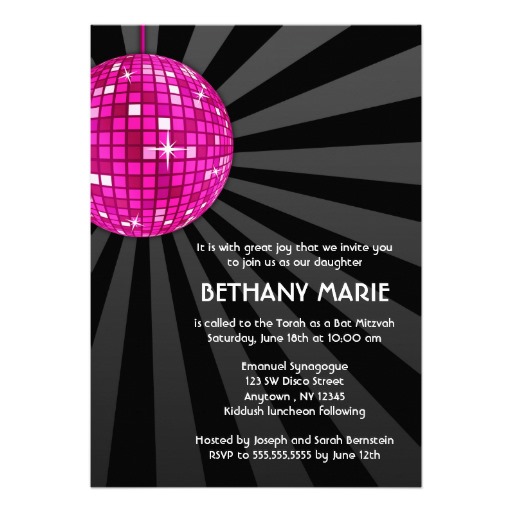 Coordinate with custom postage like this dance party stamp from Zazzle: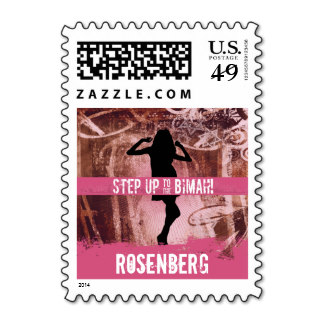 These VIP Pass escort cards by DG Invites were hung on lanyards: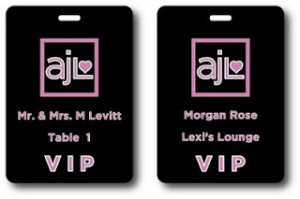 During your cocktail hour, offer drinks in funky LED martini glasses, like these featured on Boston Mitzvah Photographer: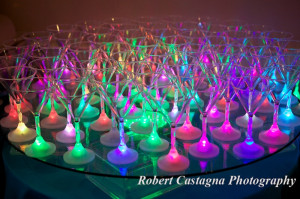 For your decor, how awesome is this neon "slinky ceiling" from Jersey Street Furniture Rentals: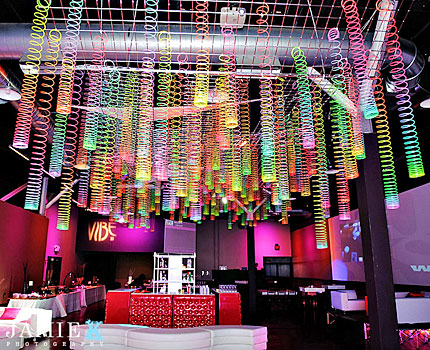 And this translucent party decor was featured on Charming Chairs: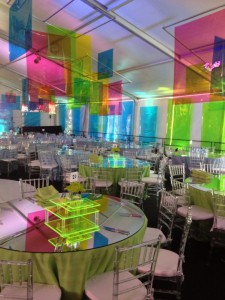 This bar mitzvah featuring LED furniture was designed by Diana Gould: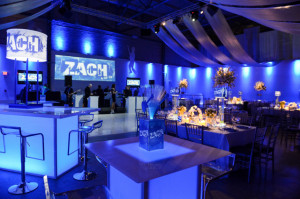 You can rent an LED dance floor from companies like Illumifloor, and turn any space into a night club: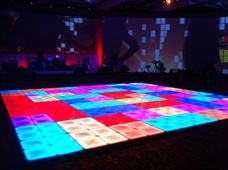 Hand out glow sticks and glow jewelry available from companies like Windy City Novelties: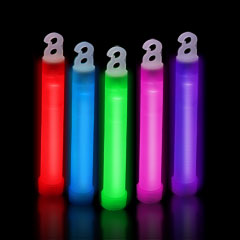 For dessert, offer your guests cotton candy on LED cones, like these featured on B. Lovely Events: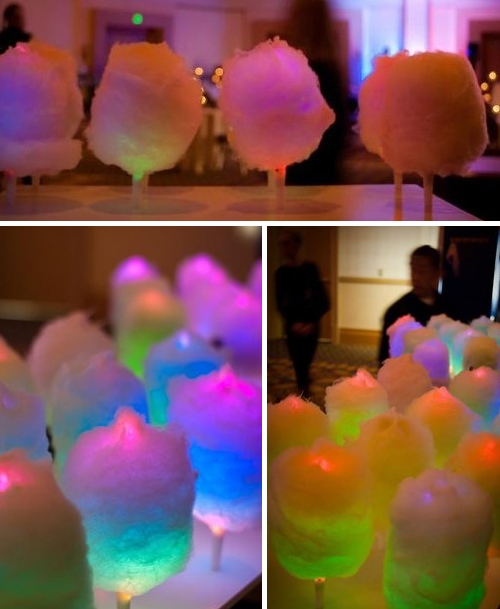 This amazing club mitzvah cake by Cake Expressions by Lisa that was featured in Charlotte Magazine emitted clouds of gas while slowly revolving on a turntable: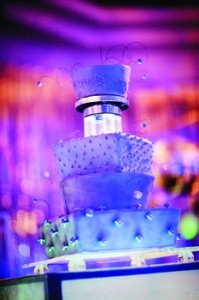 And this beautiful cake is from Piece-A-Cake: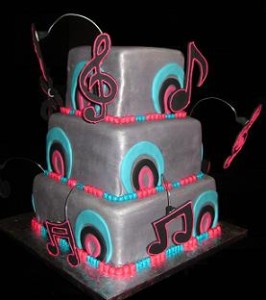 Or instead of a cake, display cupcakes in an LED tower like this one from Signature Events:
For favors, check out these cool "Club Paradise" sweatshirts available from The Image Maker: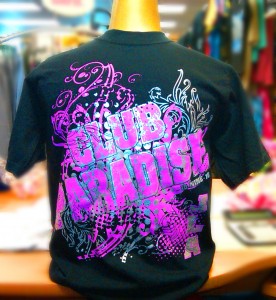 Or send your guests home with a personalized cd of your favorite party songs from Party 411: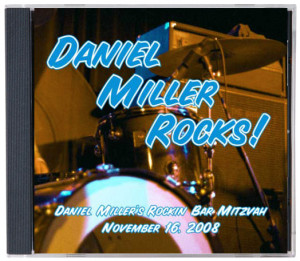 Have your guests autograph a cool sign-in board like this one from Parties by Debi: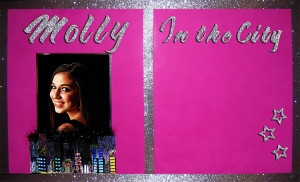 For more ideas and inspiration, see our Pinterest board for Club Theme Bar and Bat Mitzvah Ideas.