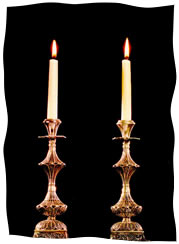 Traveling over the holidays?  Don't miss Shabbat with this handy candle-lighting calculator from Chabad. Just plug in a city or zip code, and it will give the times that Shabbat begins and ends in that location for the following two weeks, as well as the appropriate Torah readings.
And make sure you bring your own supplies. Here is a great Yair Emanuel Travel Shabbat and Havdalah Set
.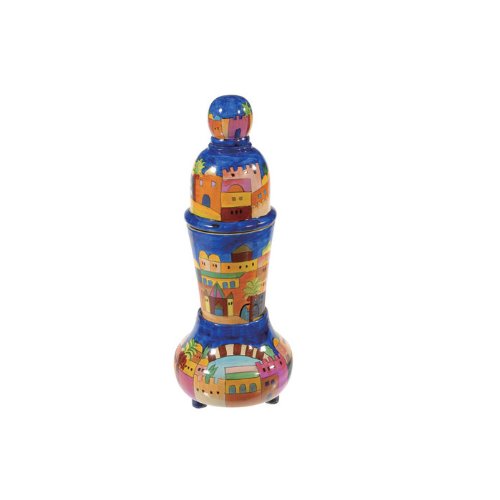 It is made of painted wood with scenes of Jerusalem and contains everything you need for Shabbat and Havdalah all in one compact unit. The top of the tower serves as the Shabbat candlesticks for Friday night, and when flipped over it's the spice box for Havdalah. The middle section is a kiddush cup which is used for both Shabbat and for Havdalah. The bottom section holds the Havdalah candle. This would also make a great gift for the frequent traveler!
And here is a pretty set of Silverplated Travel Shabbat Candlesticks
: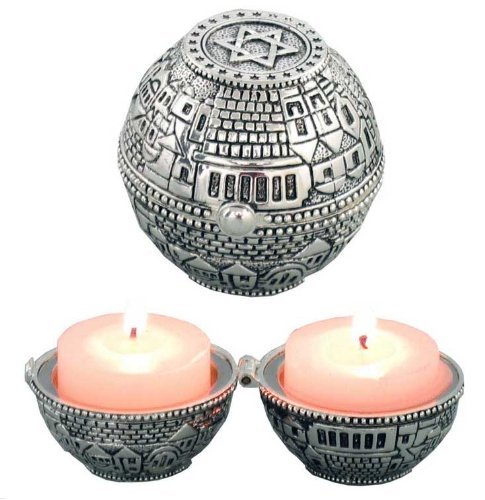 They are decorated with scenes of Jerusalem and Stars of David.  When closed, they measure a space-saving 2 x 2 inches and take up very little room in a suitcase.
This Handpainted Travel Shabbat Candlestick Set
fits in its own matching compact box when not in use.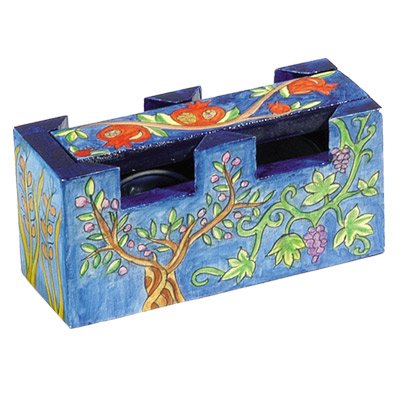 The design features the Seven Species of Eretz Israel. Two Shabbat tea light candles fit snugly in the box and the painted top slides over them to keep them in place during travel. Once you get to your destination, just take the candles out, slide the top into a lower part of the box, and your Shabbat candles are ready to go! The box measures approximately 4.2 x 2 x 1.4 inches.
Shabbat Shalom and safe travels!