Here is something we had never seen before – a kiddush fountain! This impressive piece would look stunning on any table, and is also a practical item for a Shabbat or holiday dinner.
The performer of the wine blessing ceremony pours an overflowing amount of wine into the main goblet on top, and the wine then flows through holes in the base and is evenly distributed to the other cups. How cool is that for your Shabbat table or to give as a wedding gift!
Here is a gorgeous silverplated Jerusalem Hamsa Motif Kiddush Fountain
: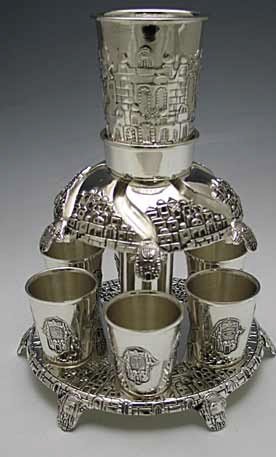 The set is imported from Israel and includes a tray with a stem and base, six cups, kiddush cup and wine dispenser.  It is decorated with pictures of the Old City and hamsas, which are believed to bring good luck and happiness.
You can find kiddush fountains made from aluminum, wood and sterling silver. Our favorite is this beautiful handpainted Seven Species Kiddush Fountain
 from Yair Emanuel: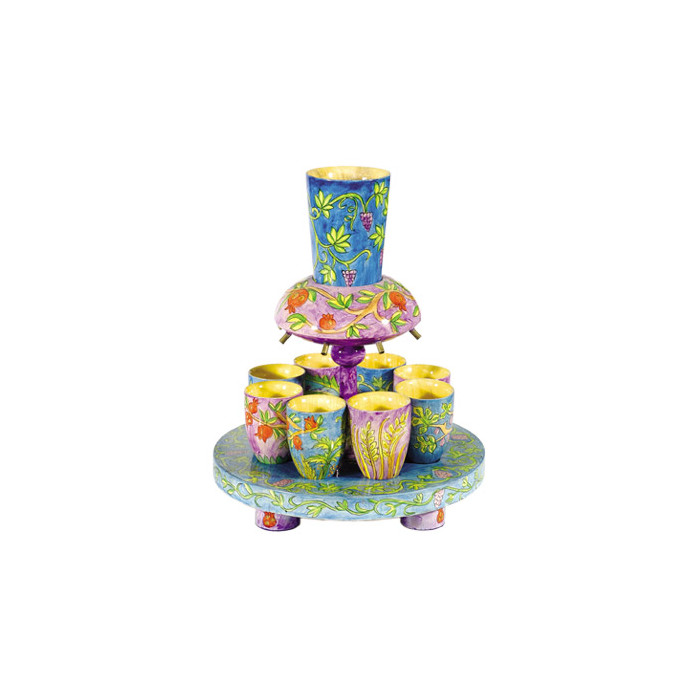 The set features the Seven Species of Israel on each of the eight kiddush cups. Barley, wheat, grapes, olives, pomegranates, dates and figs have been painted on each cup.  The main kiddush cup on top has been painted in a mediterranean blue with green vines and bushels of purple grapes. This would be gorgeous displayed in any home.
This Yair Emanuel Aluminum Kiddush Fountain
has a cool modern feel: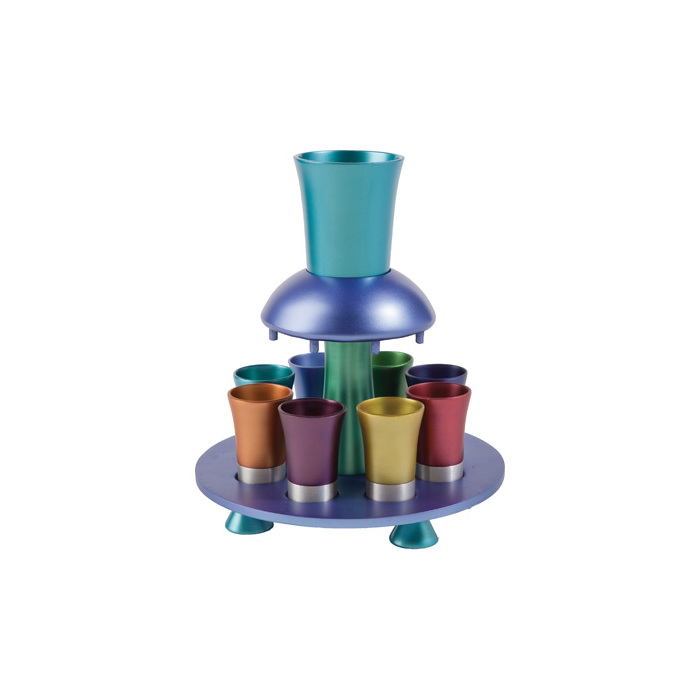 This set is made of anodized aluminum, which is very strong and durable. The sleek design complements contemporary decor. Yair Emanuel also produces aluminum sets in shades of blue
, anodized brushed aluminum
, and gold
.
For another great addition to your Shabbat table, try this recipe for a yummy Winter Squash Challah from Tastebook.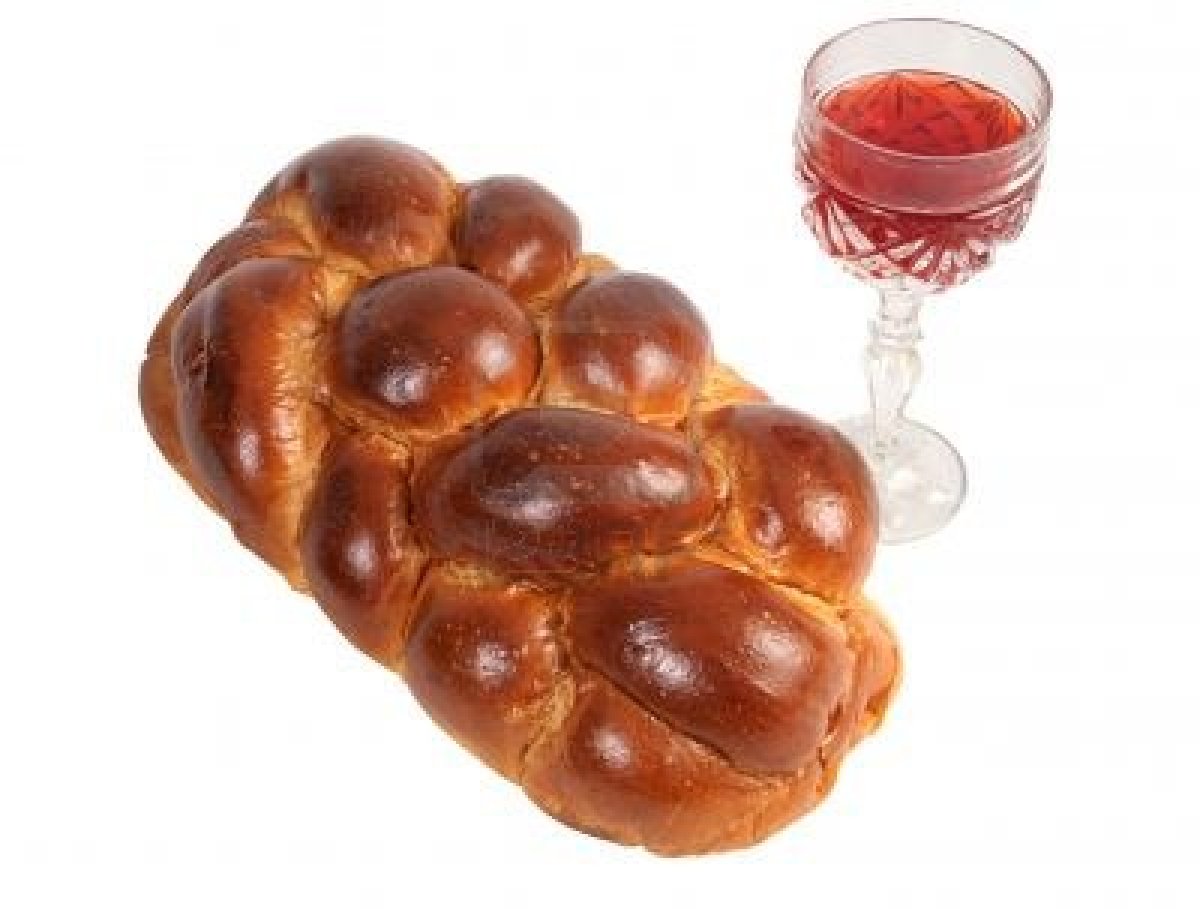 A warm slice would be heavenly spread with butter (or margarine), and any leftovers would be divine in french toast the next day.
Shabbat Shalom!