You'll Enjoy Keeping it Kosher for Hanukkah with These Wines!
And you need to wash down those latkes with something …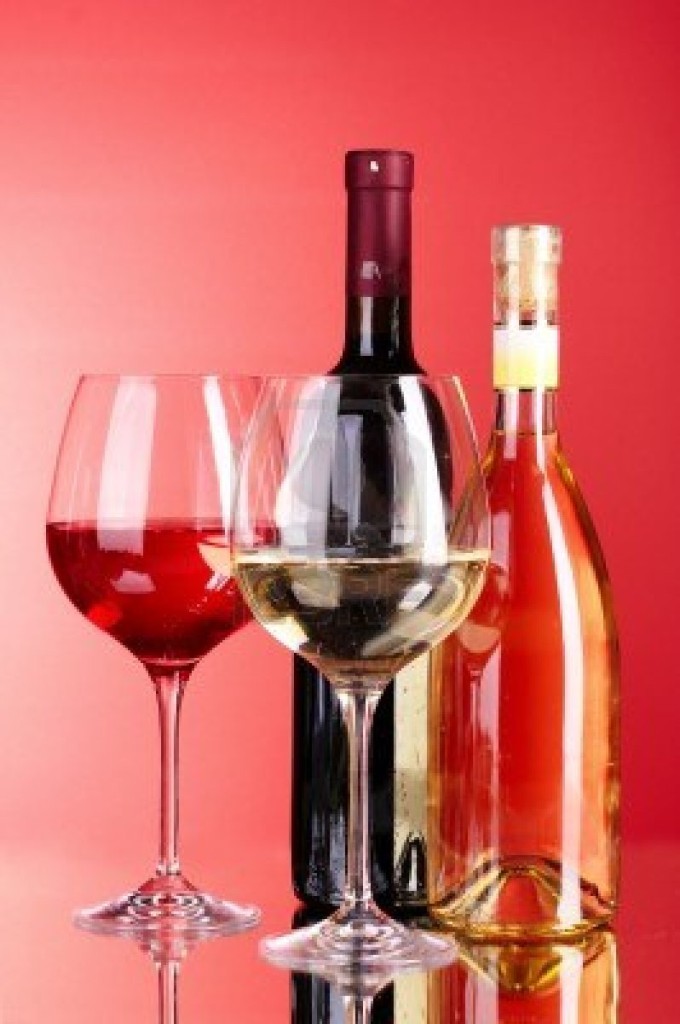 Gone are the days when we were limited to one or two varieties of sicky-sweet kosher wine that really made you want to reach for the grape juice instead (or a Tums). The kosher wine industry has expanded tremendously, and now you can find many delicious reds, whites and roses to enjoy on holidays and bring as gifts to kosher and non-kosher friends alike.
This article from The Joy of Kosher recommends some great kosher wines to enjoy at Hanukkah with your latkes and sufganyiot. For a red, Joy of Kosher recommends the 2009 Alexander Syrah, while for whites they suggest both the 2010 Carmel Single Vineyard Riesling and the Adar de Elvi Cava Brut. For a dessert or cheese course, the author favors the 2010 Bartenura Moscato Rose, a sparkling rose with a low alcohol content of 7.5%. Yum.
Food and Wine also pairs specific dishes with kosher wines. Both the recipes and the wines sound delicious, such as zucchini latkes with an NV Laurent-Perrier Cuvée Rosé Brut, herb and lemon roasted chicken with a 2007 Ramon Cardova Rioja, and horseradish brisket with a 2007 Flechas de los Andes Gran Malbec. The recipes are included in the article as well.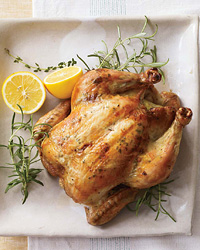 If you're bringing wine as a gift this Hanukkah, give your host this great Hanukkah Menorah Glass Bottle Stopper
to go with it.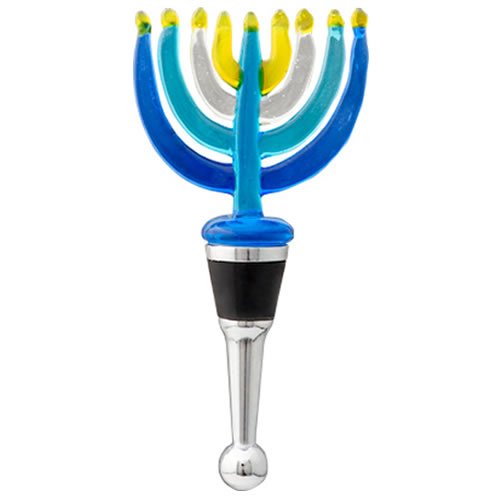 It's made of handblown glass and comes in a gift box.
Hanukkah Dreidel Wine Bottle Stoppers
are also available: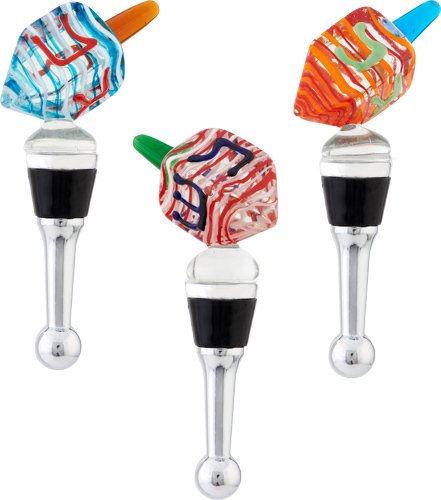 Made of handblown glass; no two are exactly alike.
Try some of these wines and your guests (and hosts) will thank you!