Wow Your Guests With This Easy Blintz Souffle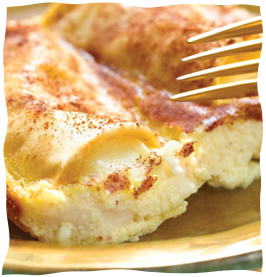 Here is an easy – and absolutely delicious – blintz souffle recipe that is fantastic for when you have last minute brunch or overnight guests. It can be prepared in minutes the night before and refrigerated. The next morning, just pop in the oven and it's good to go!
Ingredients: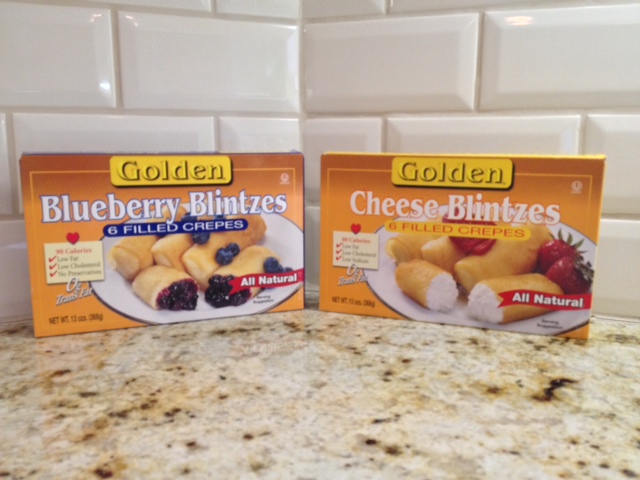 Blintz Souffle:
2 boxes of frozen blintzes (generally 6 to a package, you can use any kind, I like to mix 1 package of cheese with one of blueberry)
1/8 lb butter (one half stick)
1 1/2 cups sour cream (can use the light version)
1/2 teaspoon salt
4 eggs, well beaten
3 tablespoons sugar
1 teaspoon vanilla
Cinnamon Sugar:
1/2 cup sugar
1 tablespoon cinnamon
Directions:
Preheat your oven to 350 degrees.
Melt the butter in a bowl in the microwave, then swirl it around the bottom of a 9 by 13 inch pan.
Arrange the blintzes over the butter.
Mix the remaining ingredients together and pour over blintzes.
Sprinkle with a few spoonfuls of cinnamon sugar. If you are refrigerating the blintzes overnight, wait until right before baking to sprinkle with cinnamon sugar.
Bake for 45 minutes or until puffed and golden.
Serve! (Hint: extra yummy with powdered sugar or fresh fruit.)