Why is This Manicure Different From All Others?
Because it's the Passover 10 Plagues Nail Decal Set
from Midrash Manicures!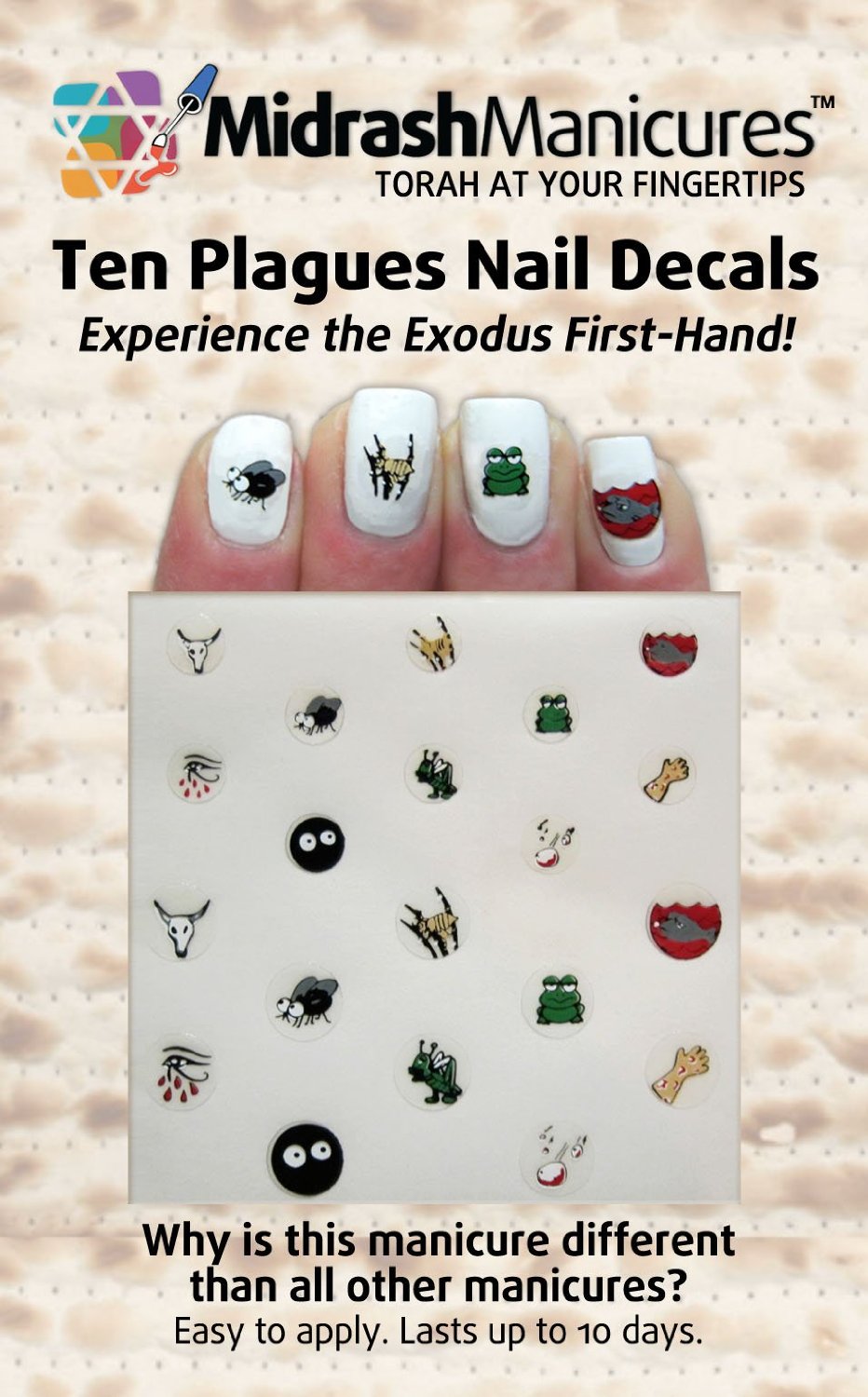 Get hands-on at your Seder with these fun nail decals! These cute frogs, locusts, flies and other symbols of plagues are a great activity to keep kids entertained, or apply them to your own nails.
Available on Amazon
.