When Coffee Just Won't Cut It
Need a gift for someone? Or need some quick relief for yourself from all the craziness of the holiday season (or whenever)? Look no further than this "Oy Vey" flask from the Jewish Museum shop: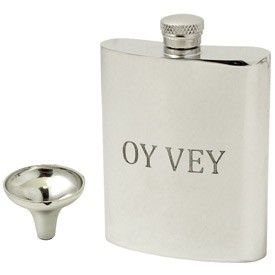 Pewter, measures 4 3/4 x 3 1/4 so it can slip right into your pocket! Also available with "L'Chaim," choose depending upon your mood, or your recipient!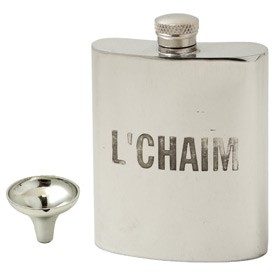 You deserve a break today!