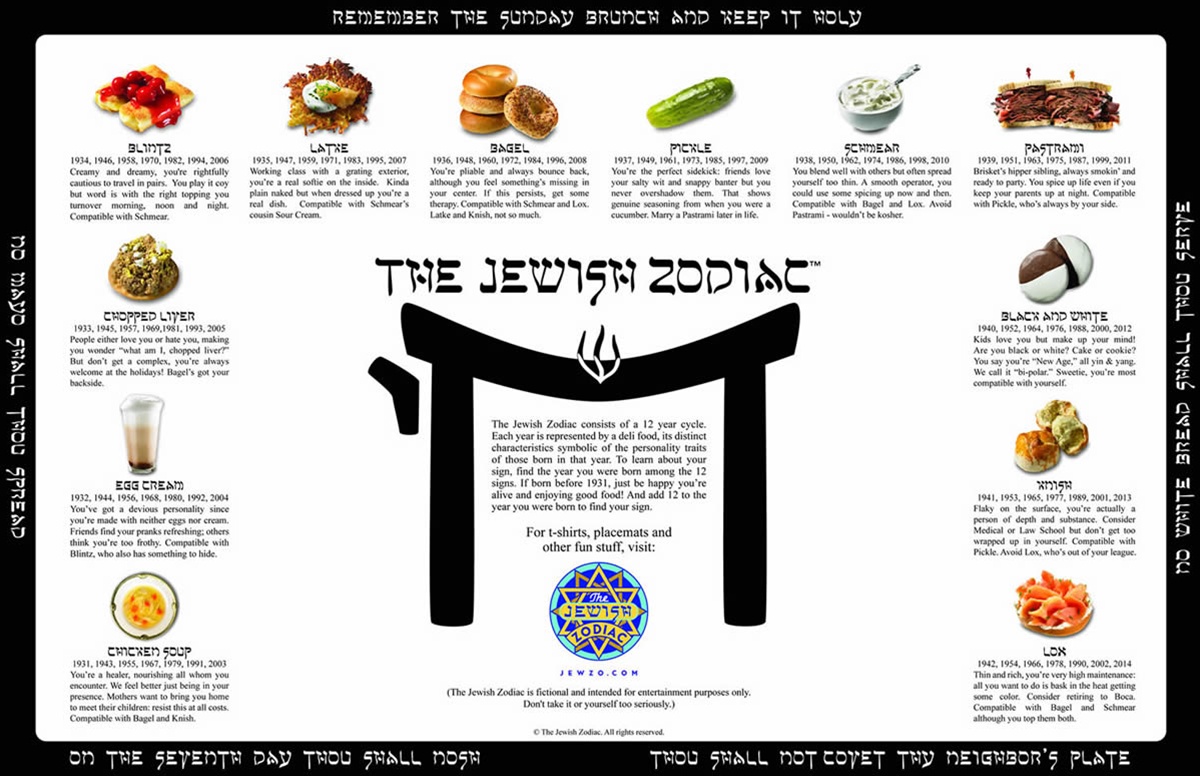 The Jewish Zodiac was created by a comedy writer.  He was inspired by the zodiac placemats often found in Chinese restaurants, and has created personality "types" for various Jewish deli foods.
Just type in your birth year and the calculator will give you your Jewish deli "sign."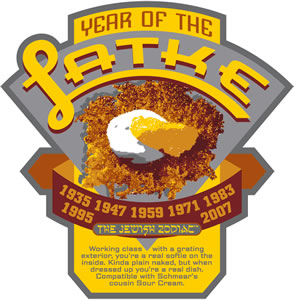 The website offers many products for each food personality. You can find placemats, coffee cups, t-shirts and other items celebrating your deli sign.  They also make great gifts for the deli lover or any Jew!
The best-selling laminated placemat set is a parody of the original Chinese zodiac placemat and has all twelve deli food images and text.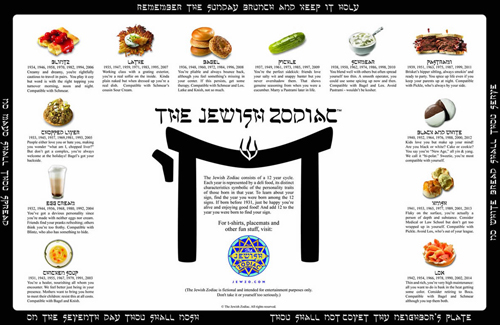 2014 is the "Year of the Lox," so go grab a bagel with the works and start celebrating!