We Celebrate – and Mourn For – Loehmann's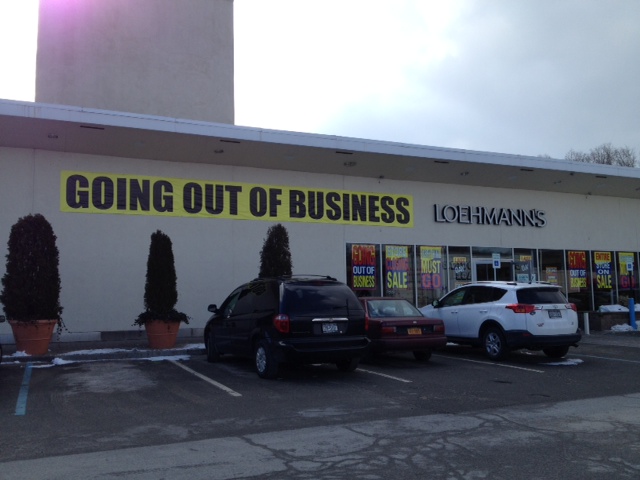 Let's take a moment to celebrate that designer deal mecca of Jewish (and lots of other) women, Loehmann's. The venerable institution, which began in the 1920s, closed the last of its stores yesterday, and we will miss it! Loehmann's – especially the Back Room – was a treasure trove of designer finds.
Most of you can probably recall some of the great bargains you've found there…we sure can! Some of our favorites: pink-tinged Dior sunglasses we bought 8 or 9 years ago and still wear almost every day, a tan Theory leather jacket we scored for almost 90 % off retail a few years ago, many pairs of $200+ designer jeans we brought home for mere double digits, and finally – our last purchase ever: a stunning gold lame Rag and Bone cocktail dress we will treasure long after we can't fit into it anymore.
Looking back, though, the designer deals are only part of what makes Loehmann's such a memorable and poignant part of our past. Our childhood shopping trips to Loehmann's often doubled as bonding sessions with our mother and sister, aunts and cousins. We would regularly stop into Loehmann's after visiting our grandparents, and bring Nana on her birthday to buy her a new outfit. We searched the racks for the perfect Bat Mitzvah dress, and returned again to the back room to find something dazzling and different for our Prom. When we moved to the "big city" and started our first jobs, we hunted during our lunch hours (insider coupons intact) for career-wear we could afford on our entry-level salaries. In a scary new city, Loehmann's gave us the comfort of home, of our familiar childhood, of our family.
There will never be another store like Loehmann's. From the communal dressing rooms (which freaked us out as kids, but we learned to brave and even accept as adults) to the seemingly endless supply of truly outstanding deals (did we mention the plaid Marc Jacobs peacoat?) to the feeling of community that we all were in on the best secret ever, this is not just a place we used to shop. Loehmann's is a part of us. Nothing could match that elation of spotting the perfect bargain, the satisfaction of seeing how much money we were "saving," and the excitement of getting a compliment on a Loehmann's purchase and sharing every detail of how (and for how much off!) it was procured. Sure, we were intrigued when they launched ecommerce on their website. But it was never really the same as being there and setting foot into that elusive Back Room. And it never will be again.
So long, Loehmann's. We already miss you.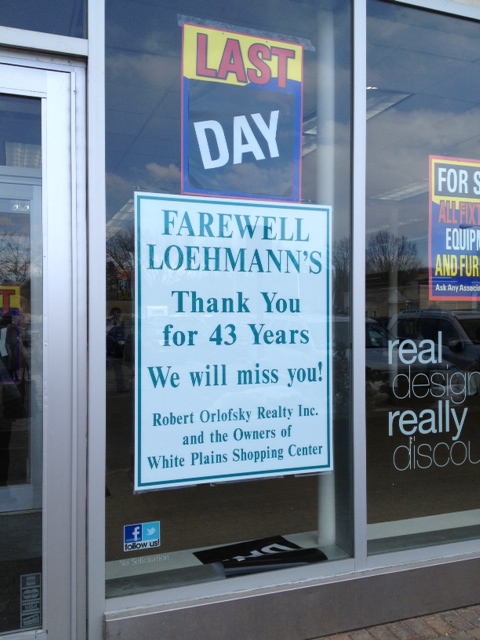 Comment and tell us about your favorite Loehmann's finds over the years.