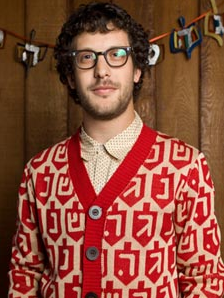 Christians throw ugly Christmas sweater parties, and that is definitely a tradition the Jews should adopt! What could be more fun at Hanukkah than an Ugly Hanukkah Sweater Party? Throw an adults-only cocktail party (where the sweaters get even more hilarious with each drink) or add another element to your family celebration. Here are some ideas:
This Hanukkah Sweater by Tipsy Elves is available on Amazon.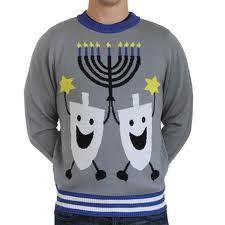 Honor the Festival of Lights with this Holiday Sweater with LED Lights, also available at Amazon.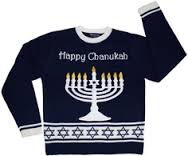 This Vintage 80s Hanukkah Sweater even has a 3D dreidel.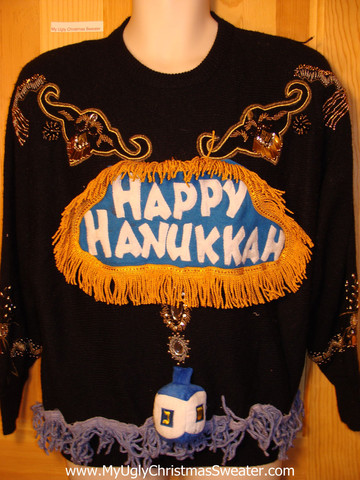 Nice sweater!