The Best Purim Books and DVDs for Kids
If you are looking for some children's books and DVDs about Purim, here is a list of our favorites. They range from lift-the-flap and board boards for the youngest toddlers, to books with some thought-provoking topics for more advanced readers. All are available on Amazon.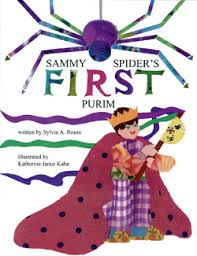 Sammy wants to participate in the Purim festivities with the Shapiro family, but his curiosity gets him into trouble!
The Purim Superhero will entertain kids and give them something to think about:
Nate loves aliens and he really wants to wear an alien costume for Purim, but his friends are all dressing as superheroes and he wants to fit in. What will he do? This book will make kids think about what they would do to fit in.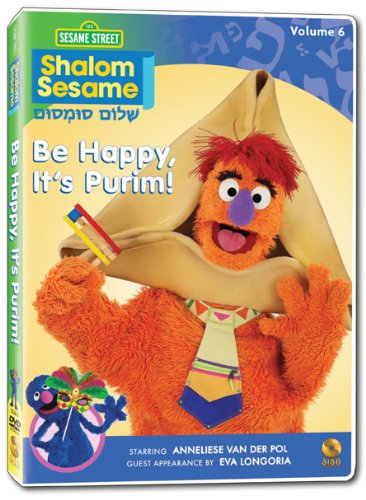 In this fun Purim video, Avigail is inspired by the story of Esther, Moishe Oofnik is his usual grouchy self and there is a mysterious masked singer at the Purim Spiel.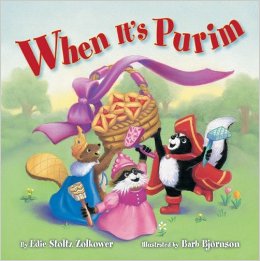 This board book tells a rhyming tale of how a family of woodland creatures celebrates Purim.
Purim Guess Who? is filled with bright and colorful illustrations.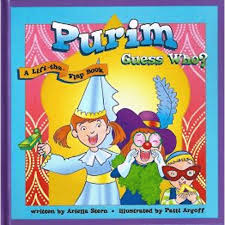 This lift-the-flap book will delight even the youngest toddlers.
In The Mystery Bear: A Purim Story, a hungry little bear follows his nose to a Purim celebration.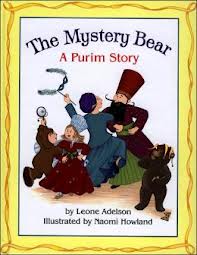 Everybody marvels at his "costume" and he is invited to join in the fun.
The Story of Esther: A Purim Tale tells the origin of the Purim story, full of intrigue, plotting and drama.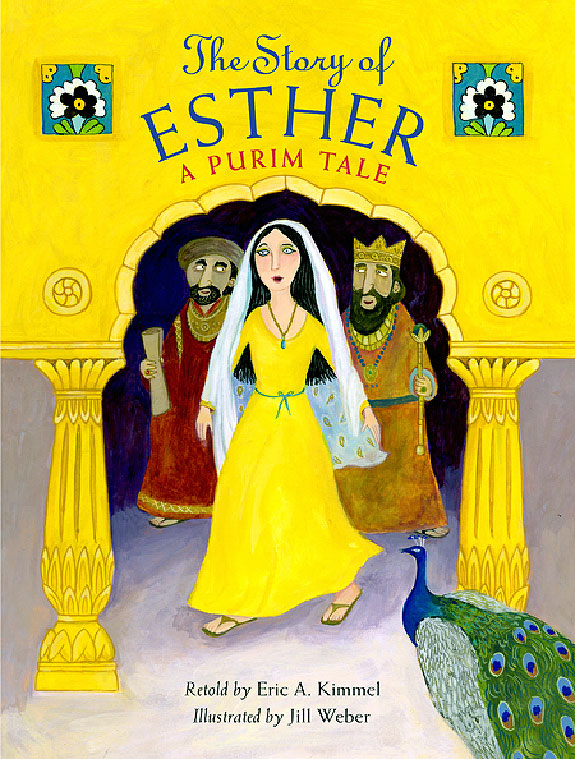 This tale of the beautiful heroine's courage and smarts is always exciting and inspiring to hear.
Barnyard Purim is a beautifully illustrated take on the Purim story.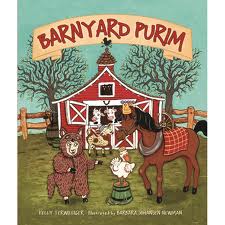 When Farmer Max leaves his animals to go watch a Purim play, the farm animals decide to stage their own Purim play and the chicken assigns the parts.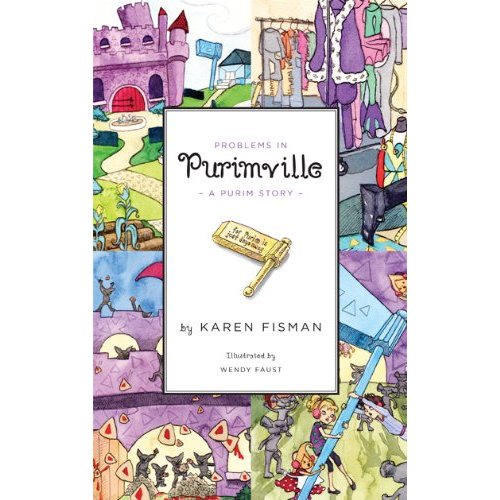 Just days before Purim, Jacob and Sarah receive a mysterious cry for help. They soon find themselves in the crazy mixed up land of Purimville where somebody is making serious trouble! This chapter book will keep kids engrossed.
Happy reading!