Purim Board Games that Actually Exist
Celebrate Purim and teach the story of Esther, Haman, and Mordechai with some fun Purim board games. These are great to have on hand at a Purim party or give out as gifts.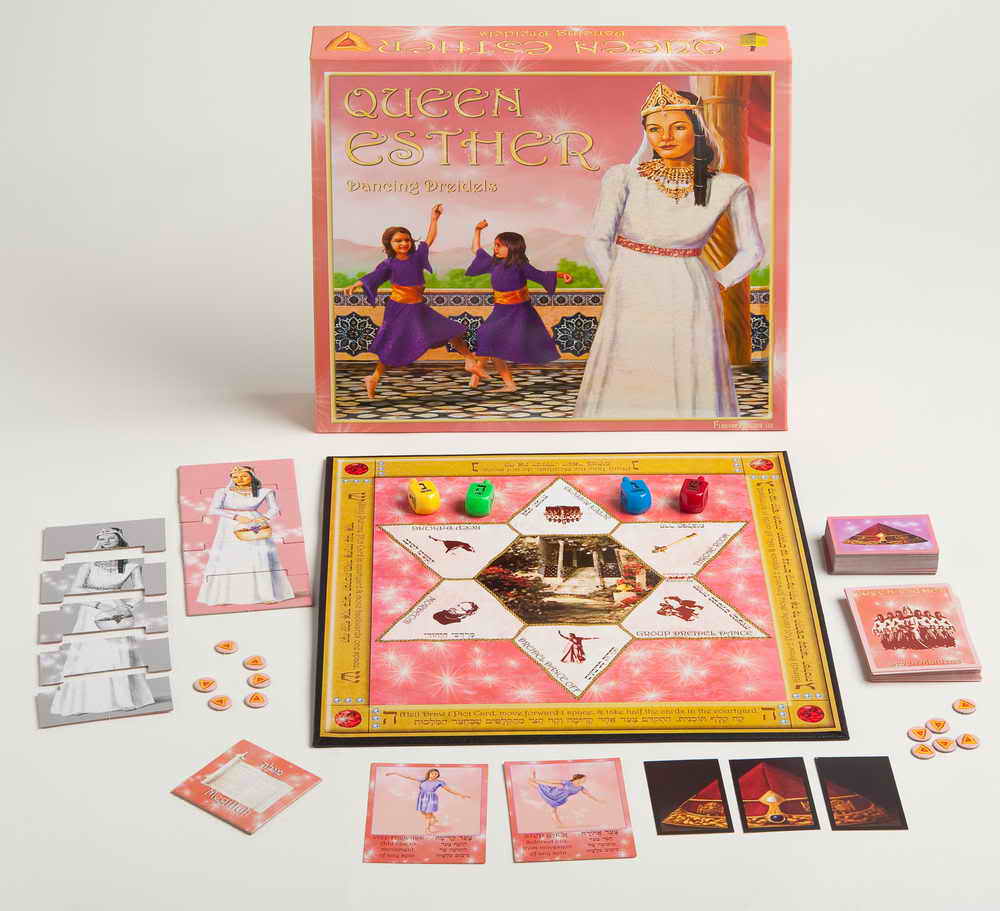 In this game for kids ages 8 and older, instead of dice the players spin a dreidel to gain or lose plot cards and move forward or backwards on the board. Players must match up plot cards in order to form a completed Haman's hat. Players then turn in completed hats for hamantaschen. For every three hamantaschen a player has, he or she may turn over a royal apparel card to form parts of Queen Esther. Once a player has completed making Queen Esther, he or she must land on King Ahashueros' Throne Room to win the game.
In Pass the Grogger!, the object is to make pairs with the various Purim story characters.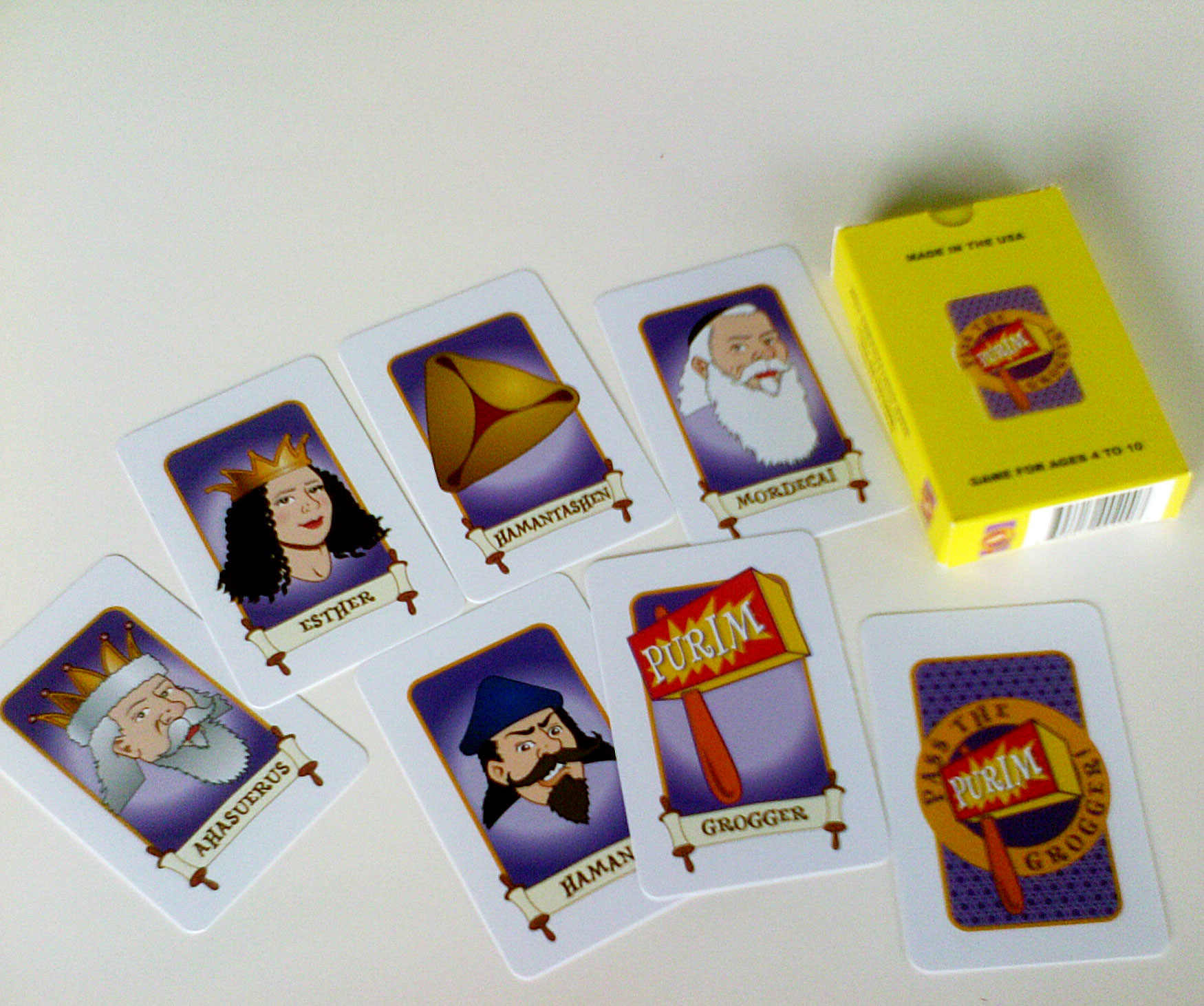 Characters include Queen Esther, Mordechai and King Ahasuerus; however, the only way to make a pair with Haman is to cover him up with a grogger. For ages 4 through 6, the scoring is simple; players receive one point for each pair except two points for the Haman/Grogger pair. For older kids, you can add the additional strategic step of players receiving a minus one point for each Haman card left in her or his hand at the end of each round. For ages 4 and up.
The Jewish Holidays Memory Game doesn't require any reading, and is great for young kids.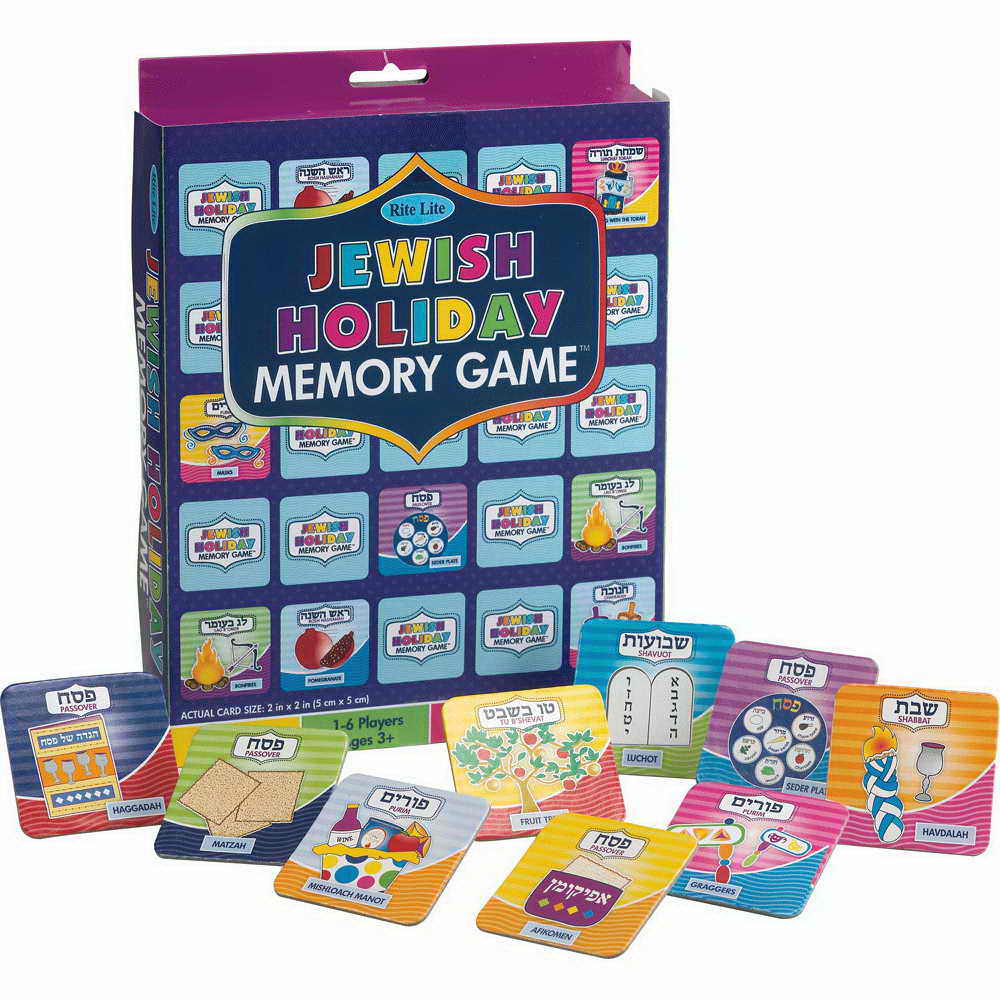 Players try and match items from various Jewish holidays including Purim, Passover, Tu Bishvat and Shabbat. For ages 3 and up.
For more ideas for Purim fun, see our Pinterest boards for Purim Books and Games and Purim Crafts.