Stock Up on Some (Wine) Ice Cream for Vacation!
It's a long school vacation this year, so stock up on ice cream – for yourself! Be prepared and order yourself some of this wine ice cream to hunker down with!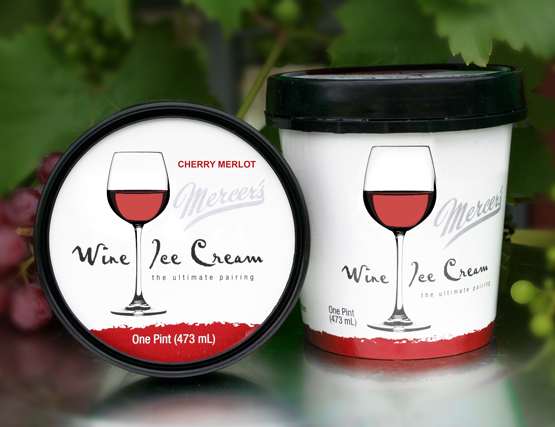 From Mercer Dairy, it's available in the following varietals:
Cherry Merlot
Chocolate Cabernet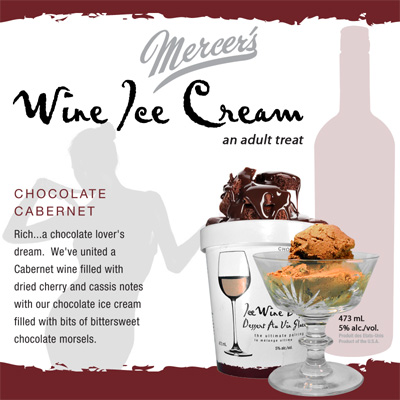 Peach White Zinfandel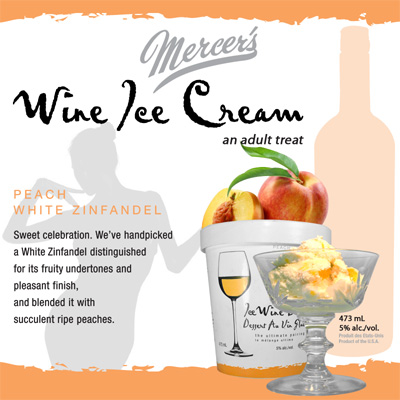 Port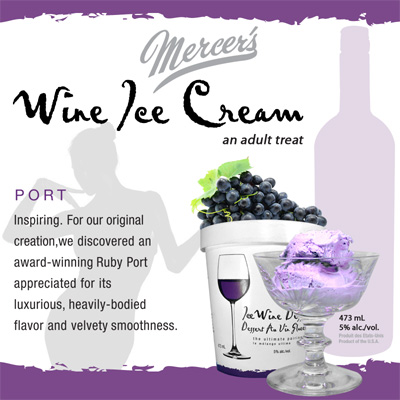 Red Raspberry Chardonnay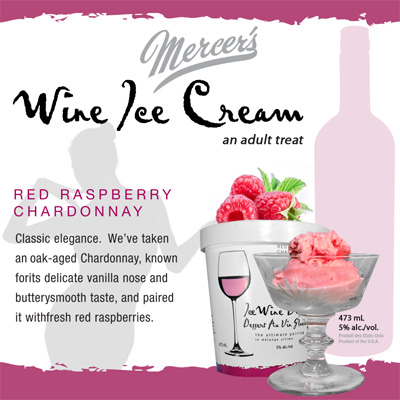 and Riesling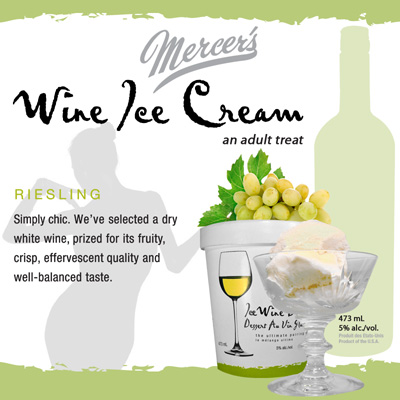 Mercer's Wine Ice Cream was awarded 'Best New Product' at the Great American Dessert Expo and has received the prestigious American Masters of Taste award from Napa Valley. It has also been featured in publications such as Wine Enthusiast, Restaurant Business Magazine, Culinary Trends, and Sante.
With 5 percent alcohol, you must be 21 years of age or older to order.  Products are shipped overnight on dry ice from New York to anywhere in the U.S.  Click on the mail order form here.
And don't forget to say the brucha over wine.
L'Chaim!